News / Africa
Work permits in South Africa under the new Immigration Act
18 Jun 2014 at 10:17hrs |
Views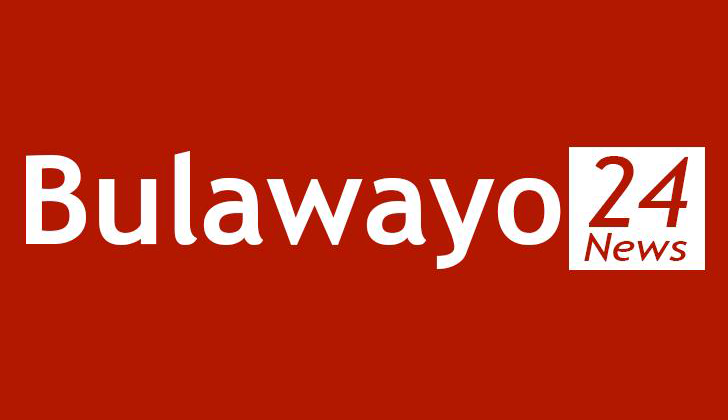 The Immigration Act, 13 of 2002 (the "
Immigration Act
") was amended by the Immigration Amendment Act, 13 of 2011. The Amendment Act was however only promulgated on 22 May 2014, by proclamation in the Government Gazette. The revised Immigration Regulations (the "
Regulations
") also came into effect on
26 May 2014.
This update does not constitute an exhaustive list of all of the changes introduced by the Amendment Act or the Regulations, but rather focusses on the changes that affect the temporary residence work permit categories.
Business Travellers
Even
visa exempt nationals will need to apply
in person at their closest consular offices for
visitor's visas
with consent to work in terms of S11(2) of the Immigration Act. Secondly, visa exempt nationals re-entering South Africa from neighbouring countries will only be granted entry for a f
urther period of seven days
, rather than for the full period of the visa exemption, so as to avoid border-hopping to extend one's stay.
The Regulations also require the submission of
medical and radiological reports
for short term business visitor's, as well as
police clearance certificates
for applications of visas valid for more than three months.
The new Regulations codify the documents required in support of a business visa.
Short-term and long-term work and residency
The Immigration Act and Regulations provide various mechanisms that allow foreigners to work, including:
•
Volunteer visas
for persons entering South Africa to render voluntary or charitable activities
•
Spousal visas
in terms of Section 11(6) which allow the foreign spouse of a South African citizen or permanent resident to work or operate a business

• Exchange visas and retired person's visas
based on net worth which may also authorise work
•
Study visas
allow 20 hours of work per week
•
Visitor's visas
allow work for a foreign employer pursuant to a contract which partially requires the conducting of certain activities in South Africa including, inter alia:
o spouses and dependants of work permit holders
o teachers at international schools
o entertainment industry professionals such as film and advertisement producers, including actors, cameramen, filmmakers, hairstylists, makeup artists, lighting and sound engineers
o lecturers
o foreign journalists
o artists who wish to write, paint and sculpt
•
Critical skills work visa:
in terms of the Regulations, the quota and exceptional skills permit categories have been removed and a new critical skills work visa category has been introduced to facilitate application for foreigners who meet the minimum qualifications and experience listed on the critical skills list intended to identify skills shortage areas under the Regulations. The list was published on 3 June 2014 and, whilst far broader in the sectors it covers, still does not sufficiently cover South Africa's wide skills deficit areas in a manner that constructively attracts the skills required for economic growth.
•
General work visa:
this allows foreigners to compete in the open labour market, however, the employer will need to:
o motivate why a citizen or permanent resident could not fill the position
o demonstrate proof of efforts made to obtain the services of the citizen or resident
o list details of the unsuccessful candidates
The Department of Labour is now required to issue a certificate confirming:
o despite a diligent search the employer has been unable to find a South African citizen or Permanent Resident with qualifications and skills or experience equivalent to those of the applicant
o the applicant has qualifications or proven skills and experience in line with the job offer
o the salary is not inferior, the contract of employment is in line with labour standards
o the contract of employment is in line with labour standards and is conditional upon approval of the visa
•
Intra-company transfer work permit:
this may be issued to a foreigner who is employed abroad by a business operating in the Republic in a branch, subsidiary or affiliate relationship, and who, by reason of his employment, is required to work in the Republic for a period not exceeding four years. The permit is not renewable. The applicant must submit an employment contract (from the foreign employer) that in force for not less than six months.
•
Corporate permit:
a company may apply for this if they wish to employ a predetermined number of foreign employees in specified positions within the company, based on their demonstrated need to appoint foreigners to the posts concerned. To qualify for a corporate permit, a company must demonstrate that at least 60% of its employees are South African. This poses particular difficulty to foreign companies who are contractually bound to bring expatriate skills to projects where local partners supply the South African staff. The company can obtain a permit listing the number of foreigners they may employ and the positions that the foreigners may be employed in. An authorisation certificate is then received for each foreigner to be employed. The new Regulations provide that a corporate worker may not renew his permit, or apply for a change of status in South Africa. The corporate permit has been limited to a three year period. Applications for corporate worker permits must be accompanied by SAQA Certificate proof of professional registration, making the process similar to that of a general work permit application, save that the placement of the foreigner is approved in advance.
•
Derivative benefits for spouses and dependents:
accompanying family members can apply for:
o temporary residence accompanying spouse visas
o accompanying parent visas
o study visas
The Regulations propose that the parties to a spousal relationship must have cohabited for a period of two years before they qualify to apply for a visa or permit. The foreign spouse of a temporary work visa holder who wants to work in South Africa can now work for a foreign employer pursuant to a contract that partially requires conducting of certain activities in South Africa.
New regulations for travelling minors
The Regulations also introduce stricter identification methods for travelling children in an effort to curtail child trafficking by requiring the production of unabridged birth certificates in respect of any minor travelling to or from South Africa. Where a child is accompanied by only one parent, an affidavit of consent by the other parent must be produced. This has caused significant difficulty as neither South Africans nor foreigners are generally aware of this requirement. As a result, government has issued a statement that it will only enforce this provision at the end of September 2014.

Immigration compliance
Under the new legislation, the maximum sentences for contraventions are significantly increased. Foreigners who overstay their visas will automatically become 'undesirable persons', and therefore ineligible for entry into, or status in, South Africa. For an overstay of 1 to 30 days the person will be declared undesirable for a period of 12 months, for a second overstay of 1 to 30 days within a 24 month period the person will be declared undesirable for a period of up to two years and for any overstay of more than 30 days the person will be declared undesirable for a period 5 years.
For more information, please contact:
Zahida Ebrahim
Director | Immigration
+27 83 645 8595
zebrahim@ensafrica.com
Source - ensafrica.com