News / Africa
'Madonsela apologise to Zuma for personal vendetta'
13 Nov 2016 at 13:01hrs |
Views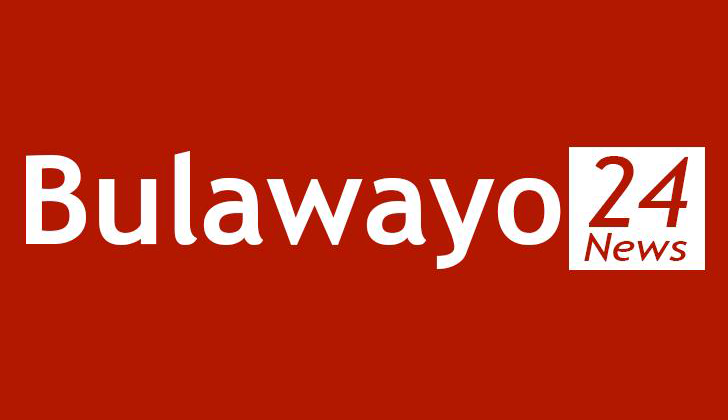 Former public protector Thuli Madonsela has cautioned President Jacob Zuma and others implicated in her State of Capture report not to make the same mistakes that were made with the Nkandla saga.
Madonsela's warning on Sunday came as it became clear that her State of Capture report is headed for a judicial review.
In an unusual move, Madonsela also apologised to Zuma "if he feels that I have a personal vendetta against him". This was in response to a strongly worded Presidency statement on Friday telling her to step back from matters relating to Zuma and the report.
The ANC said after its national working committee (NWC) meeting that it was aware parties implicated in the report were intending to take it for a review.
ANC secretary-general Gwede Mantashe said the party hoped the review would clarify Madonsela's remedial action insofar as who has the power to appoint a judge to head the commission of inquiry.
Madonsela, who made it clear she was giving unsolicited advice as a citizen, said taking the report on review is not going to help anyone.
"As a citizen of this country my advice, unsolicited of course, to anyone who is impacted or affected by this report is don't make the same mistakes that were made with Nkandla. Taking the report on review is not going to help anyone.
"Even if I did make mistakes, surely the judiciary will make a determination eventually," she said. "The best remedy to those mistakes is the commission of inquiry because if you look at the report nothing is concluded.
"The commission of inquiry, having heard the unfinished story, will then say whatever appeared to look in a particular way is not true and didn't happen in the manner the previous report seemed to suggest."
Her comments came on the back of the strongly worded Presidency statement on Friday telling her to step back from matters relating to Zuma and the report. The Presidency said Madonsela had no further role to play in the process regarding the report.
"Her unwarranted public attacks on the president, as happened in Stellenbosch on Thursday, are unbecoming and are not helpful," said presidential spokesperson Bongani Ngqulunga. "It would be prudent, therefore, for the former public protector to step back and allow legal and constitutional processes to unfold unhindered."
Madonsela said on Sunday: "I apologise to the president if he feels that I have a personal vendetta against him, I don't."
She said she had also been indirectly asked by current Public Protector Busisiwe Mkhwebane to step back through a media statement that she released.
Madonsela said she held back despite requests for interviews until she felt personally attacked for having done something wrong.
"If somebody says, for example, that I didn't give them a chance, I thought in cases like that it would be fair to clarify. I clarified the allegation that I had leaked the audio of the interview with the president. I just explained that I didn't leak it, I released it.
"I explained to some media that the Public Protector Act prohibits the leakage of evidence or information during an investigation and that is to protect the integrity of the investigations, but it still authorises the public protector to determine otherwise.
"As public protector then I was authorised to do whatever I wanted to do. The statement from the Presidency is incorrect in that regard."
Madonsela said she had made herself vulnerable by leaving everything open to the judge who will deal with State of Capture report to make a final finding.
She said the best way forward is the finding of a judge who will preside over the commission in undoing whatever mistakes are in the current report.
"A review process is not going to do that. At worst, it will confirm that everything I did was right," she said. "The nature of the report to have words like it appears' was precisely because there were unheard parts of evidence that needed to be heard before I could make findings."
At best, for those aggrieved by her report, Madonsela said, the review court would send her report back to the drawing board if found to be flawed. This, she said, won't say people are clean, but would give them the same results as happened in the Oilgate matter.
"If the judge says go back to the drawing board, these people's names will never be cleared because the new public protector has gone on record saying she will never use consultants," said Madonsela.
"This investigation can never be concluded without using consultants because, first, you still have to finish the cellphone records of other people who are not there and that the public protector does not have the capability to do."
Madonsela said if the court review confirmed her report, all those aggrieved will have gained is a delay. She said if the matter went to a commission, everyone would get a chance for a commission to say the smoke was without fire.
She also took issue with accusations levelled against her this week by the ANC, suggesting her remedial action sought to interfere with Zuma's power to appoint judges to head a commission of inquiry.
She said it was not true that the president's power to appoint a commission had been interfered with.
"The interpretation that informs the remedial action is one that we distinguish between selecting and appointing," she explained. "In the report, I explain very clearly why the process of selection is being defied; it's really to protect the president. Imagine if the judge finds that there was no violation of executive ethics code by the president? You don't want anybody to come back and say, oh, it was because the president selected his own judge."
Madonsela said Zuma disagreed with her in the Nkandla matter when she stuck to the letter of the law because the executive act required Zuma to decide how to implement the public protector's remedial action.
"I then made him the person to decide how much he would pay for the Nkandla excesses. He wrote to me and to the court to say that was improper because it made him to be a judge in his own court," said Madonsela. "I then made sure he was not a judge in his own court. However, I was very careful that I did not interfere with his power to appoint a commission."
Madonsela agreed with her successor, Mkhwebane, that it was not justifiable to make a guilty verdict on those implicated by the report until it had gone through the judicial process.
She said her report made observations and not findings. She said the commission of inquiry would be the only entity that would make findings.
Source - iol