News / Education
8 Steps to getting your masters in leadership to transform your business
27 May 2021 at 12:30hrs |
Views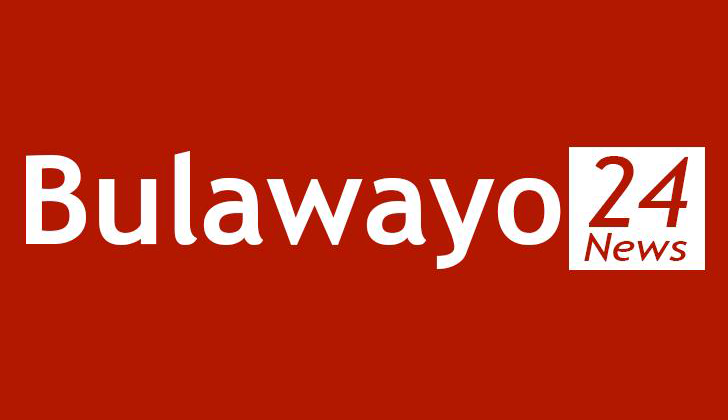 Remaining competitive in the modern business world can be a serious challenge and new start-ups are being launched all the time. An essential part of running a successful business is having the skills and expertise to manage and motivate an efficient team. Becoming an effective leader is not easy and it will take time to build your skills and knowledge.
Earning a masters in leadership online can help you develop valuable management qualities and become an effective leader in your industry. This will help you drive productivity, grow your business, and increase your bottom line. Completing a masters degree is a big commitment, but it can lead to attractive rewards. Here are eight steps to getting your masters in leadership:
Step 1: Research masters in leadership programs
If you are interested in studying for a masters in leadership, then you should start by researching different degree programs. There is a wide variety of courses available, including both classroom-based and online programs. Many professionals choose to enroll in a
masters in leadership online
program, as it offers more flexibility and freedom. Distance learning is also usually more affordable than traditional courses.
If you are planning on working while you complete your degree, then studying for a masters in leadership online is likely to be the best option for you. Distance learning will make it easier to balance study with your business responsibilities and other commitments. Check out this article by the
Open Education Database
to discover more advantages of taking online classes.
Research different masters in leadership programs and read the course curriculum carefully. Have a clear understanding of what coursework will be involved and make sure that you have enough time to dedicate to your studies. Choosing your degree program is a big decision and you should consider important factors such as course length, tuition fees, and so on. Take the time to research different masters in leadership online programs and enroll in a course that will meet your needs and learning preferences.
Step 2: Compare different schools
Picking your masters provider is another important step and you should take the time to compare different schools. Online rankings can be a useful tool that will give you an insight into the reputation and credibility of a particular school. You can also look at testimonials from previous students enrolled in the course or graduate employment rates.
Make a shortlist of schools that you are interested in. If you're considering enrolling in a masters in leadership online program, then check what support and networking opportunities are offered to online students. Enrolling in an advanced degree like a masters in leadership online is a huge commitment, so you must take your time and find the best provider and program for you.
Step 3: Explore funding options
Research by
FinAid.org
revealed that the average cost of a masters degree is between $30,000 and $120,000. The total cost of earning a masters will depend on the specific school and program that you choose, but earning a masters in leadership online will not be cheap. Paying for a higher degree is a significant financial investment and you will need to consider how you are going to pay for the tuition fees.
Fortunately, there is a lot of financial aid to support students who enroll in higher education. If you decide to earn a masters in leadership online, then you will also be able to work alongside your degree. This will make it easier to earn your advanced degree without falling into debt. Here are some of the funding options available to masters students:
- Scholarships:
Scholarships are typically merit-based and are awarded to students who demonstrate exceptional academic ability. There is a good selection of graduate education scholarships that are designed to support masters students. Scholarship providers include government organizations, schools, and charities. Make sure that you apply early and submit a standout application that will impress scholarship providers.
- Grants:
Grants are similar to scholarships in the fact that they do not need to be repaid. Unlike scholarships, they tend to need-based and awarded to students who would be unable to complete higher education without financial support. Research graduate scholarships and check whether you meet the criteria for financial aid.
- Student loans:
The majority of graduates apply for a student loan to pay for a higher degree like a masters in leadership online. According to salliemae.com, there are two types of graduate student loans available: federal loans and private loans. Federal loans are provided by the government, whereas private loans typically come from banks and other private lenders. Weigh up the pros and cons of each student loan and choose the option that best suits your needs and requirements. In most cases, a student loan does not need to be repaid until you have graduated and earn over a salary threshold.
Finding the money to pay for higher education can be stressful, but there is lots of support available. Research financial aid and apply for any schemes that you are eligible for. Enrolling in a masters in leadership online program can also ease the financial burden of a higher degree by allowing you to work and earn money while you study.
Step 4: Enroll in a masters in leadership
Once you have chosen a masters program and have your finances in place, you will be in a position to enroll in a masters in leadership. The application process will vary depending on what provider and course that you pick. In most cases, you will need to submit an online application to the school along with copies of documentation such as GPA transcripts and proof of a relevant bachelors degree. Some schools also require students to submit a fee as part of the application.
Keep in mind that graduate admissions can be highly competitive and you need to make your application stand out. Make sure that you complete every part of the application, as failure to do this may lead to you being rejected from the course. You may decide to apply for multiple masters programs to increase your chances of being accepted into a course.
You might also need to attend an interview as part of the application process. If you are invited to an interview, then you must do your research and be prepared for the interview questions. The most common types of graduate interviews are formal interviews, Skype interviews, informal chats, and presentations. Find out what type of interview you will be attending in advance. You can look on websites such as Indeed for examples of graduate school interview questions and tips to help you prepare.
Step 5: Write a detailed study schedule
You should plan your learning and write a detailed study schedule as soon as you are accepted into a masters program. If you are completing your masters in leadership online, then you must be extremely organized and proactive when it comes to your learning. Make a note of all important deadlines and calculate how much time you need to dedicate to your coursework.
Distance learning offers far greater flexibility and you will be able to manage your business alongside your study. However, you must still follow a consistent study schedule so that you don't fall behind on your coursework. Think carefully about when you are most productive and design your study schedule to reflect this. For instance, plan to study early in the day if you are a morning person.
Step 6: Design a productive study space
Enrolling in a masters in leadership online program has lots of advantages when it comes to flexibility and freedom. However, remote learning also has unique challenges when compared to traditional campus-based courses. One of the biggest challenges of earning a masters in leadership online is finding the motivation to study at home.
It is much easier to become distracted when you are working at home, without the direction of an instructor. This is why you must create a productive study space that will keep you focused on your learning tasks. According to collegeofgeek.com, you can "create a great study space at home by removing potential distractions, ensuring good lighting, and adjusting the temperature of your room to make it more comfortable."
You also need to make sure that your study space has easy access to essential learning equipment and materials. Some key study space items include a comfortable desk and chair, a computer or laptop, coursebooks, and stationary. Make sure that your learning space is set up before you start studying for your masters in leadership online.
Step 7: Expand your professional network
One of the major benefits of earning a masters in leadership is that you will have the opportunity to network and build relationships with people in your industry. Networking can be one of the most effective ways to grow your business and boost your career outlook. Many masters programs provide regular opportunities to network and build your professional experience. Take advantage of networking events and develop professional connections.
If you enroll in an online program, then you can still expand your professional network via online platforms and forums. Make an effort to connect with your peers and instructors and develop relationships online. Your peers can provide a valuable source of support if you are struggling with the demands of your coursework. Networking will also help you increase visibility and build the reputation of your business and lead to long-term benefits.
You can also apply to join a professional organization while you are studying. Joining a professional association can be an excellent way to network, build professional connections, and gain valuable experience. An association such as the Future Business Leaders of America (FBLA-PBL) is a great option for students studying for a masters in leadership.
Step 8: Take care of your health
Getting a masters in leadership online can be a great way to develop your management skills and improve your business performance. Earning a higher degree can bring about a multitude of benefits, but it is also hard work. Studying for a masters can take a toll on your physical and mental health, particularly if you are trying to juggle study with work and other responsibilities.
You must take good care of your health while you are studying and take steps to protect your emotional wellbeing. Make sure that you schedule regular study breaks and plan downtime to relax and recharge. Socialize with family and friends, enjoy your hobbies and interests, and don't let studying consume every minute of your life.
Another simple way to maintain good health while studying for a masters degree is by being active and eating a nutritious diet. Medical experts recommend that you should aim to do 30 minutes of moderate exercise every day e.g. a quick walk or a low-impact workout routine. Regular exercise plays a vital role in maintaining good health and it will also help you manage stress while studying.
Avoid falling into unhealthy eating habits while studying by planning your meals. Cooking in bulk will make it easier to eat a nutritious diet when you are busy studying. Eat plenty of fresh fruit and vegetables and swap unhealthy snacks for healthier alternatives. You could swap crisps for vegetable sticks, for example. Eating a nutritious diet will help you stay healthy and fight off common illnesses. It will also boost your mood and keep your energy levels high while you're studying.
Summary
Running a company is hard work and you should continuously look for ways to improve your business performance and profits. Your employees are the backbone of your business and you must know how to manage and motivate an efficient team.
A masters in leadership online will prepare you for managerial roles and teach you the specialist skills and qualities needed to become an effective leader. Completing a higher degree requires significant personal investment, but distance learning has made the qualification far more convenient and accessible. Follow the above steps if you want to complete a masters in leadership online and transform your business.
Source - Byo24News