News / Education
Teachers demand incentives
21 Sep 2014 at 11:12hrs |
Views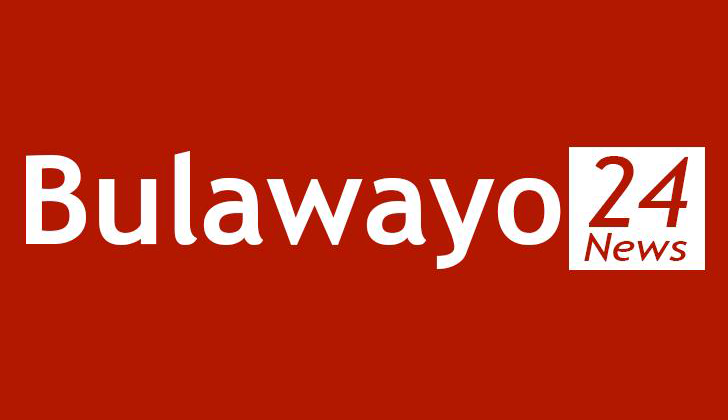 TEACHERS unions are demanding that the Ministry of Primary and Secondary Education should allow parents to pay teachers' incentives as a way of cushioning their salaries amid reports that school development associations of Roman Catholic-run schools in the country were seeking to be exempt from the ban imposed by Government, Sunday News reported.
The call comes amid revelations that most teachers were no longer motivated to teach after the Government scrapped incentives. The lowest paid teachers are taking home $296 while the highest are getting $508.
The ministry scrapped incentives in schools citing that they were being abused by schools while teachers were now shunning deployment to rural schools.
However, teachers are still insisting that the Government should allow the payment of incentives to complement their salaries.
Progressive Teachers' Union of Zimbabwe (PTUZ) secretary-general, Mr Raymond Majongwe, said teachers were demanding the re-introduction of incentives in schools "as soon as possible".
"As far as we are concerned, if they (Government) cannot increase salaries they should then allow teachers to get incentives. We have also witnessed that teachers are no longer motivated to work because they used to get incentives which helped them a lot," charged Mr Majongwe.
"Some teachers had started advancing their education and some were now into small business ventures to complement their salaries which are not enough. The fact that incentives were abruptly stopped greatly affected teachers.
"The Government should not just be arrogant on this matter because if parents are willing and can afford to pay incentives then it must be allowed. The reality of the matter is that salaries given to teachers are not enough hence incentives will complement such poor salaries."
Zimbabwe Teachers' Association chief executive officer, Mr Sifiso Ndlovu, said his organisation would only support the initiative when parents take the lead.
"When the school development committees stand firm and pledge to pay teachers incentives we will not stand against that. We will fully support them. We should bear in mind that SDCs are body corporates who run schools and they know what is taking place," he said.
"Therefore, when parents decide to give teachers an incentive that can be $500 at the end of the year or after every three months we will support that because that is what parents think will benefit the school as incentives will be motivating teachers."
Mr Ndlovu was, however, quick to point out that Zimta would not call for the re-introduction of incentives through a statutory instrument.
"What we will not advocate for as Zimta is for the legalisation of incentives through a statutory instrument because it is not sustainable. We cannot support a divisive instrument. When the Government was introducing incentives we told them it was divisive because rural teachers were disadvantaged when compared to their urban counterparts," he said.
He also urged teachers to be professional and stop using incentives as ransom. Mr Ndlovu said despite the economic conditions and poor salaries teachers must still carry the nation forward as they hoped for better working conditions in future.
National Association of School Development Associations and Committees president, Mr Xolisani Dlamini said parents were prepared to pay incentives, as they motivate and retain teachers who left the country looking for greener pastures.
"We agree with teachers and we support their plea. As parents we are prepared to pay incentives. These incentives were introduced by parents during the recession period in the country as we were trying to retain qualified teachers," said Mr Dlamini.
He said as long as salaries were not enough there would be need to pay incentives.
"We also understand the concern of teachers in rural areas who will be disadvantaged but as parents we can look for a solution to cater for them. Payment of incentives is an inevitable issue which needs to be addressed."
Meanwhile, representatives of Catholic schools contend that they had already been giving incentives to teaching staff at their schools long before the facility was introduced, to augment teachers' salaries during the inclusive Government.
Zimbabwe Catholic Bishops Conference secretary general Father Fredrick Chiromba told Sunday News that the Bishops' Conference, which is charge with of running Catholic schools, recently met parents' representatives from different schools who expressed a desire to be allowed to pay incentives.
"Some institutions have expressed concern over the ban imposed on incentives. We had a meeting with representatives from various schools and we resolved that individual schools approach the ministry with their request to have the ban on incentives lifted.
"I have not yet received an update on the response from the ministry, but we are hopeful that our schools will get a favourable response. One has to consider that most Catholic schools had already been giving teachers incentives well before the practice spread to other schools. It's not a new phenomenon to us and parents are quite aware of that," he said.
Father Chiromba said Government should have engaged schools first before imposing a sudden ban on incentives, as the move demoralised teachers in most schools and consequently affected the performance of students.
He said as catholic schools, their aim was to motivate teachers as well as retain their services to prevent them from seeking greener pastures.
Poor remuneration of teachers in recent years has seen a number of experienced teaching staff, particularly science teachers, leaving the country for neighbouring countries where remuneration is better.
"Looking at the current economic environment, there is a real need to improve teachers' conditions of work and one way to do so is to improve their earnings. As Catholic schools we felt that giving incentives would help keep our teachers motivated.
"The manner in which the ban was imposed was so sudden and somehow it demoralised teachers. I'm of the view that Government should have scrapped incentives after engaging schools and parents on the matter. The ban should have been gradual, especially when one considers that most teachers were surviving on those incentives," said Father Chiromba.
Ministry of Education Permanent Secretary Ms Constance Chigwamba asked for questions to be sent in writing to give the ministry's position but had not responded by end of business on Friday.
Sunday News has it on good authority that some Catholic schools in the Midlands province, Loreto High School and Chikwingizha Seminary in particular, have already resumed giving teachers incentives in the form of grocery hampers, as a move to retain best performing teachers.
Responding to the call for the re-introduction of incentives in schools, the Deputy Minister of Primary and Secondary Education Professor Paul Mavhima said the ministry would not allow the payment of incentives in schools because they divided society.
"We will not allow such a policy. We will not move an inch on that because when we scrapped incentives we had realised that they were damaging the education sector. There is no way the ministry is going to allow even one school to pay teachers incentives because that will create problems where some teachers will end up shunning rural deployment. We cannot support such a flawed arrangement," said Prof Mavhima.
He reaffirmed Government's commitment to continue improving teachers' salaries and working conditions saying when the civil servants salaries were reviewed it was clearly stated that they were not enough.
He said Government would stand by its pledge to continue reviewing the salaries so that civil servants earn above the poverty datum line.
Source - Sunday News