News / Education
Zimbabwe to provide free meals for school kids
07 Feb 2016 at 07:44hrs |
Views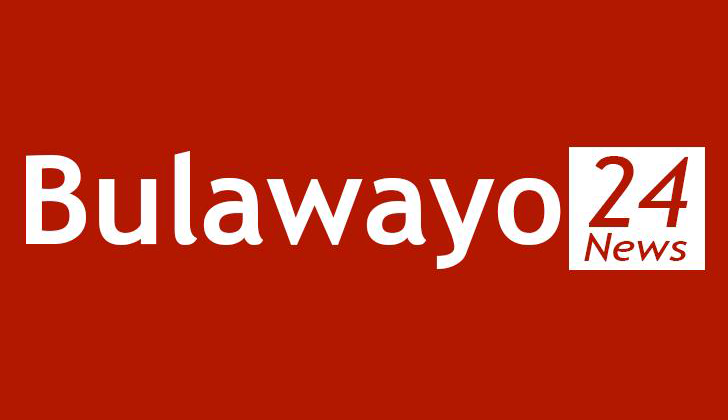 Government will in coming weeks start providing meals to school pupils countrywide to shield them from drought-induced hunger and to promote high nutrition levels.
It is also implementing multiple strategies to sufficiently feed needy communities following indications that the number of vulnerable people might double from the previously projected 1,5 million between January and March 2016.
Among these strategies are grain imports, tapping from the National Strategic Grain Reserve, promoting water harvesting and Government/donor partnerships.
Zimbabwe – like most Sadc countries - is reeling from a drought occasioned by climate change that has ravaged both livestock and crops.
About 1,8 million tonnes of grain are required for human and livestock consumption annually.
President Mugabe has declared the 2015/16 farming season a disaster. The worst affected districts have given up looking to the skies for rains and have turned to Government for assistance.
Yesterday, Primary and Secondary Education Minister Dr Lazarus Dokora said authorities would soon give school children at least one meal per day.
This programme, he said, will largely be funded by community share ownership trusts in resource-rich areas.
US$200 million will be required to feed the four million-plus pupils across Zimbabwe.
Dr Dokora told a CSOT conference in Harare yesterday, "The community leaders that are gathered here control local resources in terms of community share ownership of resources contributed by various mining companies.
"We, in the last Cabinet (meeting), were given the green light to begin exploration on setting up the National Schools Feeding Programme…
"We have an emergency; we have food deficit. The kids in our school system are eating once a day, but we still expect them to perform well."
And last week, Public Service, Labour and Social Welfare Minister Prisca Mupfumira told The Sunday Mail that Government requires at least 25 000 tonnes of maize weekly to feed vulnerable households.
She said preliminary results of an on-going Rapid Food Monitoring Assessment by Government and humanitarian organisations indicated that last year's estimates grossly undershot the number of food insecure people.
Initial findings from an on-going Crop and Livestock Assessment also show that traditional bulk food producers Mashonaland East, Central and West, and Manicaland have been hit hard by the drought.
Minister Mupfumira said: "For the 2015/16 consumption year, the (Zimbabwe Vulnerability Assessment Committee) projected that 16 percent of the population, which translates to 1,5 million citizens, would be food insecure at this time of the year (January to March).
"This population required an estimated 105 000mt of maize to go through the consumptive year until the next harvest. We discovered that some households were not classified as vulnerable, though in need of immediate assistance."
She added, "Immediately, we activated a Rapid Food Monitoring Assessment which we expect to be completed before end of this month. This exercise will show us the exact number of people that are food insecure, including those that were left out during last year's exercise.
"This assessment will indicate whether the 1,5 million figure we came up with last year is still realistic. But from the preliminary findings, the answer to that is already a no! We expect the figure to more than double."
Results from the Agriculture Ministry's first crop and livestock assessment are expected in a fortnight.
Deputy Agriculture Minister (Cropping and Irrigation Development) Davis Marapira said: "We have sent teams across the country to conduct the first crop assessment. However, preliminary signs show that crops across the country are not that good.
"Generally, the crop situation in the country is bad; even our traditional maize belts like Mashonaland East, Mashonaland West, Mashonaland Central and Manicaland are not as good as they are supposed to be.
"In Mashonaland West, some seeds that germinated were parched by the sun, and when the rain came, it was too late. Some crops are just write-offs."
Deputy Minister Marapira said 20 irrigation schemes had installed equipment under the Brazil-Zimbabwe More Food Programme.
Cumulatively, 64 schemes will benefit.
"We are assisting our farmers with irrigation equipment under the Brazil-Zimbabwe More Food Programme to take the edge off the perennial droughts that have affected the country in the past years.
"This scheme is mainly for commercial and small scale farmers with existing equipments. The programme is in full swing in most areas, and has the potential to irrigate up to 1 800 hectares of land."
Oxfam International executive director Ms Winnie Byanyima, whose organisation is helping mobilise aid, weighed in: "We welcome the declaration of a national disaster. This is indeed a crisis. In some places, people have still not received any rains – some have not even planted and elsewhere, the crop is a write-off.
"We call on international donors to rapidly respond to this declaration and commit funding for an urgent and comprehensive response. Oxfam and our partners are ready to respond, and to scale up our current work."
Source - sundaymail