News / Health
Black market for ARVs booms
05 Jan 2017 at 14:59hrs |
Views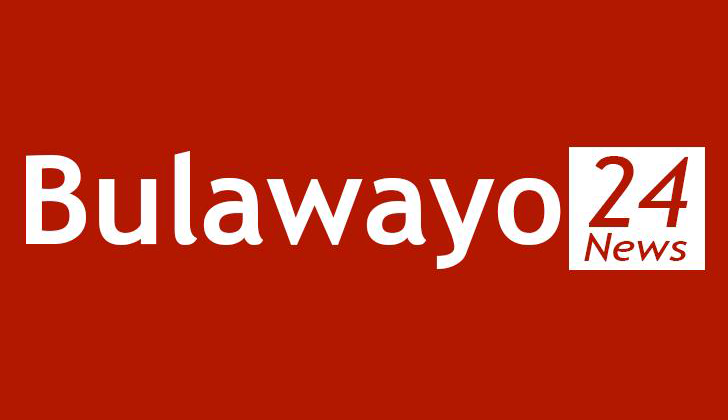 MASVINGO - Of recent, there has been an upsurge in the availability of life prolonging Anti-Retroviral drugs on the black market. The drugs are acquired from hospital and private pharmacies through shoddy deals and rechanneled to the market by corrupt medical practitioners.
Officials from the Ministry of Health and Child Welfare have raised concern that the availability of ARVs on the streets works against people living with HIV and AIDS According to the National Aids Council (NAC) figures, there are over 600 000 people in Zimbabwe who need Antiretroviral Therapy (ART) and only less than 300 000 are on ART. In 2009 alone there were 66 000 new infections and these people need to go through all the hospital process before there are on ART.
DR Tapera Sarawoye, of Silveira Mission Hospital, one of the first hospitals to roll out ARVs in Masvingo said street peddlers of ARVs had contributed to so many deaths.
"People thought that ARVs were a cure hence they were duped into purchasing the on the black market. What people should understand is that ARVs only suppress the viral multiplication by breaking the virus' lifecycle.
"I think most people go and buy them on the black market because of stigma and discrimination. People tend to shun people living with HIV because they think it is Aids. This has led to some people trying to get the drugs on the street.
"Some are even impatient to go through the hospital resulting in unscrupulous people taking advantage of them. There is a long process that one has to go through before they are commenced on ARVs. If someone is tested and found positive one should have CD4 count before he or she is on ARVs.
"In instances where the person is ill there are a lot of tests to be done for example the Full Blood count (FBC), Liver function tests like (Alt) and kidney function tests. Because of the few CD4 machines in hospitals people are kept on the waiting list for than a year before they have a chance to have the CD4 count.
"HIV has an impact which affects a person physically, psychological, economically, and socially so that for one to come in terms with all this a person needs to go through counseling and this can also take long leading people to try short cuts.
"Most pharmacies and private doctors are have made money this way. It is the nation's duty to address such behavior and come up with change strategies that would not only prolong life, but enable HIV positive people to receive the right treatment," he said.
In fact he said people living with HIV should increase their participation in development and dissemination of information on Anti-Retroviral therapy regimes and side effects to combat this. This can be made possible if they form support groups in which they encourage each other to have the proper medication through the right channel. They should also increase their involvement in all campaigns and programmes to raise awareness on the need for prevention of re-infection and to mobilize the community to utilize condoms, counseling and testing services.
"In the early years when ARVs were available to the elite only, a majority of them still died, because they failed to realize that ARVs are not everything.
He further said that someone who is HIV positive has to find treatment for some other ailments. HIV patients will not know the drug interaction with other drugs on their own. For example TB patients might have problems with Niverapine and Rifampicin if there was given in conjunction. He said patients needed qualified practitioner so that they can be given the right and full combination of drugs they were supposed to take.
This also applies to those who do not know their status but still buy drugs on the street because they had unprotected sex, he said. They will be trying to prevent viral seroconversion by giving themselves post exposure prophylaxis (PEP). Viral seroconversion is when HIV enters the body and it goes through a process where it attacks CD4 cells and uses them to reproduce new HIV cells through integration and translation of viral and body enzymes. One human CD4 cell that is attacked can reproduce up to million or more new HIV cells which further attack more CD4 cells resulting in compromised immunity.
They can buy Niverapine or Lopinavir/Ritonavir because they have heard they lower the viral load. All ARVs are given as combination and each drug plays a role in breaking the lifecycle of the virus at a certain stage. So if one buys only type it only works at one stage of the chain of the lifecycle of the virus so seroconversion still continues. For example first regimen has two drugs, Zidovudine and lamivudine they act on the same stage and can be administered with either Nevirapine or Efavirenz which also act on the same stage.
But the risk they face is that when they are diagnosed and are put on the same drug, they become resistant since the body has been exposed to the same drug. These people create problems for themselves unknowingly because they will not know the right dosages and are not aware of the side effects," he said.
Ndakaziva Gombere, who is living positively, said at one time she had meningitis but resisted the urge to buy drugs on the streets. She instead opted to seek medical attention from registered practitioner.
"I do not know what I could have done if I had taken to the streets, I think one has to find out their status first before trying any drug. In fact one needs qualified personnel to prescribe them the right drug. I have heard of some discordant partners who are not willing to use condoms and resort to buying drugs on the street for the other partner. This is a serious mistake because when the other partner is finally put on the drugs he or she might be resistant to the same drug," she said
This was one discovery that was made recently that you can find couples where one is HIV positive whilst the other is negative. According to a research by the Zimbabwe Aids Prevention Programme (ZAPP) one in every seven couple is discordant.
Mr Joshua Shumba said he had no option since the general hospital sometimes ran out of stock of the ARVs and people are left to find drugs on their own. Some people living positively are admitting that they know the risk of buying drugs from the street since he can end buying a certain drug which they do not have a wider knowledge of. The general hospitals sometimes go for days without drugs so people resort to the street. Sometimes they buy certain drugs which they assume work the same with what they used to have basing on the explanation they are given on the street.
One of the drug peddlers Mr Dennis Chindanya who is obtaining drugs from some corrupt health personnel from the ministry of Health and Child Welfare has established an illegal mobile pharmacy. He is selling drugs to people who are on second line drugs such Kaletra, Zidovudine and Didanosine. These are the drugs that are given to people who were resistant to the first line drugs. These drugs are usually scarce at hospitals. He is selling them for between US$80 and US300 for a one month course. Those who cannot manage can only buy what they can afford.
He has been taught quite a few basics about the drugs by his suppliers but has very little knowledge about their interaction making him a very dangerous person to deal with. Many business people who do not want to go through the hospital process are making short cuts through him.
Source - Garikai Mafirakureva