News / Health
Zimbabwe targets boys in HIV response
21 Jun 2017 at 19:34hrs |
Views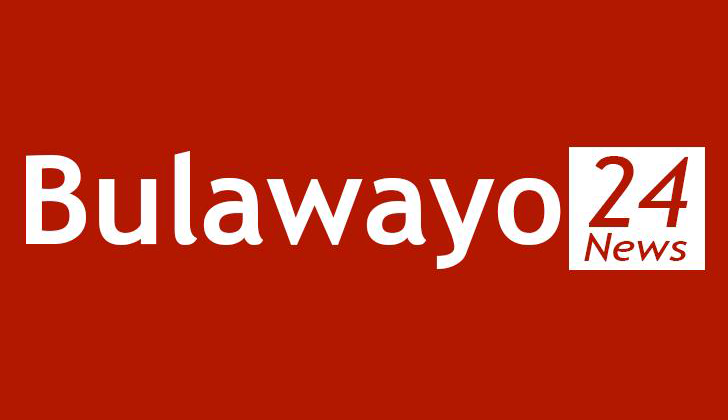 Zimbabwe, with support from its partners, is targeting boys in its sexual reproductive health rights programmes as part of its HIV response amid concerns that the response was more focused on young women therefore leaving the boy vulnerable.
Through a programme that has been dubbed the brother to brother mentorship, the Zimbabwe Community Health Intervention Research Project (Zichire), on behalf the Ministry of Health and Child Care has introduced a programme which seeks to engage boys through soccer as a way of bridging the information gap among this group.
While the focus and attention had been more on girls given their susceptibility to HIV due to social and biological factors, it has come to attention that the focus had then left boys more vulnerable due to lack of empowerment and information gap.
"This is a concept where we are using soccer to engage young boys within 10-24 years on SRHR issues as we want to empower them with information which will impact on their behaviour as they grow into men.
If we then catch them young, we are able to groom them into responsible men, who can take full charge of their bodies as we envisage an HIV free generation.
"The concept will also touch on gender based violence as we catch them at a tender age, teaching them to respect women. As you know, gender based violence increases the vulnerability of women and girls to HIV, so the project seeks to accelerate effort for an HIV free generation," Zichire project manager, Walter Chikanya said last Saturday on the sidelines of soccer matches in Uzumba Maramba Pfungwe, Mashonaland East province
Zichire is already working with some of the country's football legends in the brother to brother mentorships programme such as Dickson Choto, Tinashe Nengomasha, Wilson Mutekede.
Choto, a former Zimbabwean footballer who took time to engage with the boys in Uzumba Maramba Pfungwe hailed the project adding that this was a noble idea that could have saved a lot of lives had it been introduced during his days as a footballer.
"I have lost a lot of friends and family due to HIV and I feel if we had such programmes then, lives could have been saved. I'm looking forward to engaging the boys under this project as we give them lessons on sexual reproductive health rights.
"Back in the day one would not dare talk about condoms and the HIV subject was barely talked about yet people were being infected and dying. I'm glad that times are changing and believe me, nothing beats information empowerment," Choto said.
National AIDS Council's Mashonaland East provincial coordinator, Dr Wilfred Dube said this project seeks to accelerate the country's HIV response by targeting boys adding that there are already programmes that have been targeting girls to reduce their vulnerability.
Dr Dube said they then realised there was so much information gap among boys and looking at their needs in terms of HIV vulnerability hence the engagement using soccer.
"We want to bring soccer and then after soccer we engage the boys about how they are engaging in the community and what makes them vulnerable. We are also look at how to give age appropriate information so that we reduce the vulnerability of boys."
Dr Dube argued that some cultural practises were also making boys more vulnerable to HIV noting that research had also shown that the country was losing men to HIV more than women.
"It is key that we engage boys at a tender age because there are some cultural beliefs that are making men also vulnerable to HIV. We have the issue of dominance, where men are brought up in a way that shows resilience and dominance and all this makes men vulnerable to HIV.
"Poor health seeking behaviour due to culture are some of the issues that we seek to touch on. Men generally because of socialisation take a long time to go the clinic and this then derails the HIV gains.
"While women are more susceptible to HIV than men, research has shown that men are dying earlier due to HIV because of issues to do with poor health seeking behaviour. All this has potential to derail; the HIV gains that have been achieved over the years and we hope this engagement will yield results as we accelerate efforts to end AIDS," he added.
Dr Dube added that they were also working with churches in the HIV response after noting that some people in the church 'considered' themselves immune to HIV yet all sexually active beings are vulnerable to HIV.
"So issues of vulnerability and practice of behaviour are not different even if people go to church. So we are also working with churches in the community as we accelerate the HIV response.
"The response in terms of elderly community has been very overwhelming while they has been a great indicator that young people lack knowledge on HIV. We need to bridge this information gap so that we have empowered young people.
"There is also the issue of rape cases in communities that are usually perpetrated by close family members hence these are the issues that we are trying to educate the communities and empower them."
According to United Nations AIDS Programme (UNAIDS), Zimbabwe has one of the world's highest HIV prevalence rates at 14 percent with some 1,2 million locals living with HIV and over the years the country has employed various strategies as it accelerates each HIV response.
Source - hmetro