News / Health
2 800 women die during pregnancy yearly
13 Apr 2013 at 21:04hrs |
Views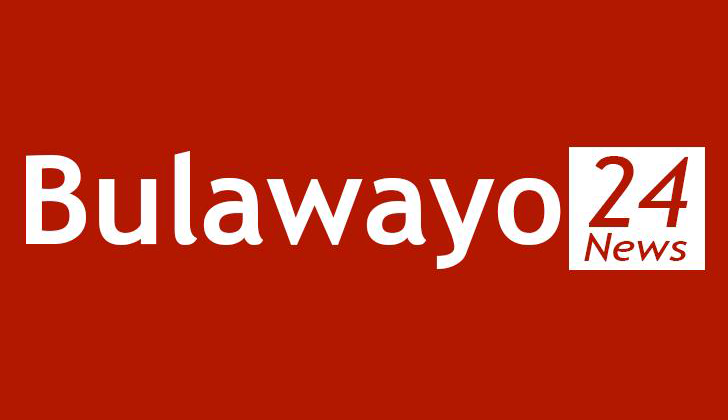 ABOUT 1 300 to 2 800 women and girls die from pregnancy-related problems and 26 000 to 84 000 women and girls are disabled by pregnancy and childbirth complications yearly, findings by Zimbabwe Women Resource Centre Network (ZWRCN) reveal.
According to the Zimbabwe Demographic and Health Survey, the leading factor in pregnancy and childbirth complications is the decline in the percentage of births attended to by skilled personnel. The percentage declined from 73 percent in 1999 to 66 in 2010 and 2011.
Only eight percent of births in Zimbabwe are attended by a doctor; 31 percent are attended by nurses and 27 percent by midwives. This means that Zimbabwe is far below the minimum set standard of at least one midwife for every 5 000 women.
For Zimbabwe to reach the minimum set standard an additional 2 000 to 2 500 midwives are required at all health facilities. Presently there are only 500 midwives practising in the country.
The majority of pregnancy and childbirth complications that lead to deaths affect women and girls who deliver at home.
The Situation Analysis on the Status of Women and Children's Rights in Zimbabwe (SASWCRZ) identified three delays that contribute to a large proportion of complications and maternal deaths. These are the delay in recognising a problem and deciding to seek care, the delay in getting transport to a healthcare facility after deciding to seek care and the delay in getting effective treatment at the facility.
These three delays contribute 72,8 percent of maternal deaths.
Most of the pregnancy and childbirth complications and deaths occur in rural areas because a good number of rural women are poor and have no education. As a result they are unable to access reproductive health and other forms of healthcare.
Rural women, who were interviewed, said lack of money to pay for treatment and the distance to a health facility were the two main reasons they failed to access healthcare.
In an interview the Minister of Health and Child Welfare, Dr Henry Madzorera, said his ministry had intervention measures in place to prevent deaths through pregnancy and childbirth complications.
"The leading causes of these deaths are HIV/Aids, post-partum haemorrhaging, eclampsia, infections, malaria and abortion. These are different diseases meaning the issue of maternal health is a big programme that falls in different departments.
"About 25 percent of pregnant women die from HIV/Aids-related diseases. As a result we now test anyone who is pregnant. We no longer look at the CD4 count. We also educate and counsel them. We teach them family planning because the period you fall pregnant can determine whether you are safe when pregnant or not.
"Malaria also leads to pregnancy and childbirth complications. We have a programme that deals with pregnant women. It is mostly applied in areas that are prone to malaria.
"Haemorrhaging is another problem. We have a department that deals with the supply of blood. Last year we had a donor-funded programme. Blood is very important for pregnant women," said Dr Madzorera.
Dr Madzorera revealed that the Government was working on a programme to remove the three delays that contribute greatly to maternal deaths.
"To do away with the delay in seeking care we have a programme to educate pregnant women about the importance of early care and the dangers of delaying seeking care. To put an end to the delay in getting to the health facility, we have since 2010 to 2012 provided 116 ambulances to hospitals and clinics. For pregnant women to get prompt attention we have the retention scheme, which requires every district hospitals to have two doctors. We are also increasing the number of midwives at district hospitals and clinics through the retention scheme," he said.
Dr Henry Madzorera said the scrapping of maternity fees was one measure that was put in place to reduce the pregnancy and childbirth complications. He, however, said it would be premature to say the scrapping of the maternity fees was reducing the number of complications.
"The removal of maternity fees was meant to deal with such issues. The absence of fees means pregnant women have no excuse not to seek medical help. But for now it's still too early to tell whether the policy is working and we are yet to make an assessment of whether more pregnant women are seeking healthcare," Dr Madzorera said.
According to the Zimbabwe Demographic and Health Survey, a large proportion of maternal deaths occur during the first 48 hours after delivery, demonstrating the importance of postnatal care. Zimbabwe's postnatal coverage in the recommended period of within the first two days after delivery is only 27 percent. Fifty-seven percent of mothers have no postnatal checkup.
Zimbabwe's maternal mortality rate currently stands at 960 deaths per 100 000 which is higher than the World Health Organisation accepted number of 70 deaths per 100 000.
Source - SN