News / Health
Harare grapples with typhoid
22 Apr 2013 at 08:23hrs |
Views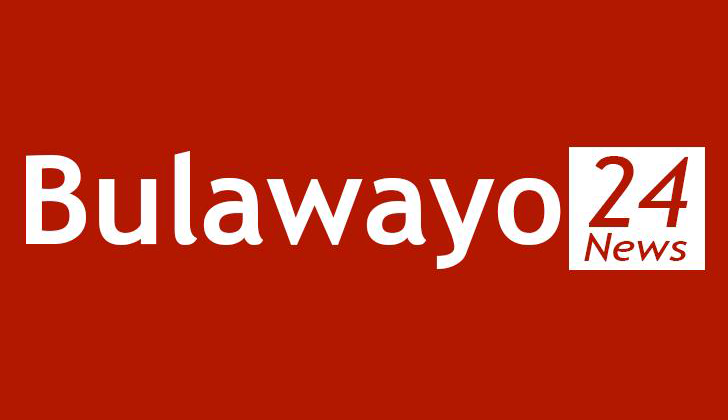 Zimbabwe is fretting over the resurgence of typhoid, cholera and other diarrhoeal diseases, five years after a similar outbreak killed over 4 000 people.
At least four people have died in the fresh typhoid outbreak, and aid groups are rushing in medicine and other supplies to combat Zimbabwe's deadliest health problem.
The outbreak of typhoid in the squalid tarp capital of Harare, where crammed residents are vulnerable to disease because of poor sanitation, has been coupled with a cholera outbreak in the rural south eastern region of Chikombedzi which has infected scores and killed one person so far, according to the ministry of Health and Child Welfare.
To date, health authorities have recorded over 3 600 suspected typhoid cases and four deaths - in the City of Harare alone.
The outbreak has sickened hundreds more who have rushed to a crowded infectious diseases hospital seeking treatment.
The number of unrecorded cases might likely be higher than what is reported and treated to-date.
"The outbreak has spread over four suburbs (of Harare) so far," says Shakeman Mapuranga, the emergency coordinator for Médecins Sans Frontieres (MSF) or Doctors Without Borders. Most recently, first cases have been coming from Mbare, one of the high density suburbs in Harare and major food market and transport hub for the rest of the country. If the epidemic is not contained here, it can easily spread further."
Typhoid is a bacterial, water-borne disease transmitted by the ingestion of food or water contaminated with faeces of an infected person.
This happens in conditions of poor sanitation, and poor supply of clean water.
Harare City Council director of Health Services Prosper Chonzi said people must be vigilant about hygiene and wash their hands frequently to slow the spread of the disease.
He said "many fresh cases" were being recorded in Mbare, a populous high density suburb.
"Our biggest fear is a cholera outbreak in the city and we hope with support from partners such as ministry of Health, World Health Organisation, MSF and the WASH cluster we can avert this," Chonzi said.
"We have new cases mainly from Mbare due to poor sanitation especially in the hostels as well as erratic supply of water."
Zimbabwe's political crisis, economic collapse and civil unrest have had a major impact on public health.
Once, the country was considered a breadbasket for southern Africa, and now nearly half of the population suffers from malnutrition and life expectancy is about 33 years, according to the UN.
With the disintegration of the health care system, there are few medical resources except those donated by charitable organisations to deal with the many critical health issues.
The latest cholera and typhoid outbreaks have coincided with the rainy season.
Chonzi said health education and hygiene promotion activities are ongoing around Harare, especially in areas which have not been affected by the outbreak.
Harare faces a critical water shortage because of collapsing infrastructure, and town clerk Tendai Mahachi said council did not have enough money to replace all the old water pipes. Many of Harare's suburbs go for days without water that is lost mainly due to leaks.
Mahachi says once the leakages were attended to, the city could adequately supply 80 percent of the 2,2 million Harare residents with clean water daily.
He added that the city's water quality had deteriorated due to domestic, agricultural and industrial activities with Chitungwiza, Ruwa and Epworth being blamed for upstream pollution.
"Sewage works in these local authorities are dysfunctional, resulting in raw sewage flowing into the dams since they are located downstream of the settlements," he said.
The US Centres for Disease Control and Prevention (CDC) has dispatched a multi-disciplinary team to Harare to support the ministry of Health and the city of Harare response team with epidemiologic investigation, improved surveillance, water testing, and provision of laboratory supplies.
"We have some additional studies that we are doing, including helping evaluate the distribution of non-food items that were given out by NGO partners in response to the outbreak," said CDC's Rachel Slayton.
"We are hoping to see what the coverage of those items was, what worked, and what can be improved upon for the next time, so that we can help direct those donations moving forward."
Slayton is part of a seven member multi-disciplinary team involving two microbiologists from Kenya and South Africa that arrived in Zimbabwe last month as part of efforts by the Atlanta-based global health agency to assist Zimbabwe to contain the typhoid outbreak.
"We have also been looking at the value of the diagnostic test to see how well it performs in the field. If the test works well, it allows doctors to diagnose patients more quickly than traditional methods which could help improve patient outcomes," said Slayton.
She said they have enough treatments for now but stocks will need to be replenished.
"We brought supplies for blood cultures, which are the gold standard diagnoses of typhoid fever; rapid test kits that we are validating; and the necessary susceptibility testing supplies, so that patients' samples can be fully worked up," said Slayton.
Harare officials, including mayor Muchadeyi Masunda, have been pointing to the lack of severe disease outbreaks as a success of the 2008 cholera response.
With more than 2 million people with intermittent access to clean water, however, experts have warned that conditions are ripe for disease to strike in areas with limited access to clean water.
At the hospital, some patients including 65-year-old Joshua Moyo said they got sick after drinking water from a borehole drilled by aid agencies during the 2008 cholera outbreak that killed more than 4 000 people, according to the UN.
"I have been having continuous diarrhoea, and visited the toilet six times last night," Moyo said.
The sick come from across the dirty and poor ghettos of Harare. Doctors at the hospital said they also needed more personnel to handle the flood of patients. The government has issued an advisory urging people to drink only boiled water or water treated with "aqua tablets" and eat only food that has been thoroughly cooked.
Government has admitted it has no capacity to contain the outbreak.
"Its really a function of the public health infrastructure that has really broken down, here we are referring to safe water supply, which include sewerage management as well," said Portia Manangazira, Epidemiology and Disease Control director in the ministry of Health and Child Welfare.
"This is really the first line of defence for the people in terms of diarhheal diseases. For now those things are not in place and looking at the environment it may take another three and four years to achieve the required coverage in terms of safe water and sanitation in most of our urban areas."
MSF is working in collaboration with the Harare city's health department in the provision of safe drinking water, setting up of mini-water treatment sites in affected areas as well as rehabilitation of existing boreholes.
"We have targeted 12 institutions such as clinics, schools, churches and Mosque," said Huggins Madondo, an MSF coordinator who is over seeing the water and sanitation component of the intervention.
"We are doing this in collaboration with Harare City Council aiming at providing safe drinking water to the general community especially in typhoid prone areas where water supply is irregular.
"We are providing these institutions with 20mc water tanks, in-line feeder with slow releasing chlorine tablets, 4,5KVA generators for power back-up, submersible pumps and water taps which are installed outside the premises to minimise interruption of activities in these institutions."
Source - dailynews