News / Health
Zimbabwe sex workers shun condoms
18 Dec 2015 at 09:01hrs |
Views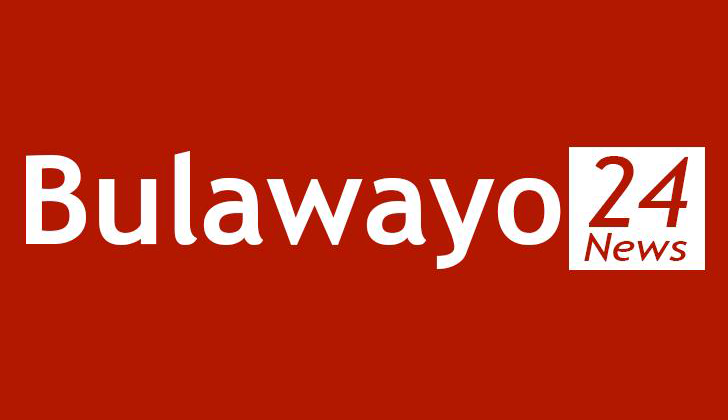 As the sun sets, the streets of Epworth, on the outskirts of Harare, roar into life with multitudes of people wandering up and down the narrow dusty road that leads to PaBooster-arguably the nucleus of socially nocturnal activity in this shanty Township.
Strident and faint whispers from commercial sex workers who roam around the area can be heard soliciting for potential clients. Epworth's PaBooster is Harare's latest hub of moral decadence with unprotected sex being the order of the day.
Every now and then, a duo engrosses in a deep conversation, in no time a deal is struck and the duo disappears into piles of corrugated metal heaped to provide temporary shelter for commercial sex workers.
This is the routine at Epworth's PaBooster- the centre where men of all shapes and sizes pass-by to quench their sexual appetite.
A short conversation with Tarisai Nyikadzino, one of the 'pleasure managers', reveals that they accept anything from as little as five to $10 dollars for unprotected sex.
She says unprotected sex which is now rampant in the satellite town of Epworth is a result of stiff competition from a young and energetic crop of sex workers who have flooded the popular Booster area since the legalization of sex work a few months ago.
"Personally, I prefer unprotected sex because it pays better," she said adding that on good day she rakes in between $25 and $30 from unprotected sex.
Narrating her daily escapades to this reporter, Tarisai said she has now stopped using condoms to make more money.
"After indulging in unprotected sex, we use this pill," she said taking a pack of pills from underneath her brassiere.
The skimpily dressed Tarisai, does not even know the name of the pill, but believes that the drug prevents her from being infected with the HIV virus.
"Soon after every sexual encounter, I have to take one of the pills so as to protect myself from HIV/AIDS," she said confirming the rampant illegal use of Post Exposure Prophylaxis in Epworth.
Post-Exposure prophylaxis (PEP) is normally prescribed to people who have potentially been exposed to HIV usually through rape. This form of HIV treatment can prevent the virus from becoming established in the body.
Another commercial sex worker, affectionately known as Sister Nancy, revealed that PEP is delivered at their doorsteps by an agent, who has links to medical staff at the government owned Overspill Clinic.
"There is a guy who brings PEP to us. He charges US$6,50 for 30 pills," she said without divulging more information on the guy.
According to Nancy, the agent purchases the pills at US$5 for 30 pills.
Evidence gathered from the visit suggests that sex workers have overwhelming confidence in PEP.
"I trust PEP," said Alice Rice, another sex worker.
She added that if PEP can be used by rape victims to prevent them from being infected with HIV virus; they can also use it after having unprotected sex.
"It is a treatment pill to some but to us it is a passport to having more money," Rice added.
Though they could not directly link the reduction in disposed condoms in their area to an increase in unprotected sex, a cross section of Epworth residents confirmed that their area had less litter.
"In the past you could see a lot of used condoms scattered around but nowadays as you can see there are a few," said Lloyd Tafirenyika a senior resident in Epworth.
Asked for comment on allegations that PEP pills were being obtained from her clinic, the Sister in Charge at Overspill, (not her real name)Melody Chipenga* refused to attend to this reporter and threatened to have the reporter thrown out of the clinic.
"Go away with your false allegations, I will have you thrown out of my premises," she said before banging her door.
The abuse of PEP is rife in Epworth and this is replicated in many places around the county's capital.
PEP is also flourishing on the streets of Harare, popularly known as kumaAvenues, another hub of moral decadence.
Prostitutes in Harare's avenues who are notorious for forcing men to indulge in sexual activities also use PEP in a bid to 'protect' themselves from the HIV virus.
Though PEP is not regarded as a protective measure against HIV and Aids, sex workers are shunning condoms as they believe the drug prevents them from being infected with the deadly virus.
"Most of our clients demand unprotected sex. In such scenarios you have to give in and use the protective pill afterwards," said Chelsea Moyo a sex worker who operates from the Avenues.
In an environment where the dogma is "unprotected sex pays", commercial sex workers like, Chelsea have to make sure they carry PEP for use after a business night.
PEP was designed for victims of sexual abuse and is not a recommended consistent protective measure against HIV and Aids.
However, the need to make money from unprotected sex has seen the use of PEP flourishing among sex workers.
Investigations by this reporter revealed that after securing ARV drugs from the donor community, the government owned company, NatPharm stores and distributes the drugs.
The drugs are distributed to various centres according to the number of HIV patients that a centre serves.
A senior worker at NatPharm who requested anonymity said that PEP is distributed to all the hospitals and clinics.
"PEP is distributed everywhere but most of it is channeled to areas where cases of rape are high,' he said.
Epworth was one of such centres. ZRP victim friendly unit senior staff officer, Assistant Commissioner Isabella Sergio revealed that 2 405 children were raped in Epworth from January to October.
But despite its rampant use, Dr Owen Mugurungi, Ministry of Health and Child Care's Director of AIDS and TB said t there was no shortage of PEP for victims of rape.
"We have not heard of any report saying we have shortages of the drug. As long as you come out in the open within 3 days you can get help," he said
Dr Nyaradzo Mugodi, the Project Director of UZ-UCSF (a collaborative research program between University of Zimbabwe and University of California, San Fransisco) said that though PEP can reduce the chances of getting the HIV/AIDS virus, is not completely safe.
"Anti-HIV drugs can reduce the risk of HIV infection if taken within 72 hours of an exposure to HIV and if taken every day for four weeks. The sooner PEP is started after an exposure, the more likely it is to work,"
She, however, advised against taking the drug without seeking advice from a qualified medical practitioner.
"A person must first discuss their situation with a nurse, doctor or counsellor. There are side effects associated with PEP and these include nausea, fatigue and diarrhea," she said adding that PEP provides no protection against other sexually transmitted infections.
She also confirmed that a person could develop drug resistance if they become infected with HIV while taking PEP.
"If a person's HIV becomes resistant to the PEP drugs, the same anti-HIV drugs may not work for treating their HIV," she said.
Organisations responsible for educating and raising awareness on HIV and AIDS,however, seem to underestimate the magnitude of the rampant use of PEP.
"We do not have evidence that there is abuse of PEP," said Tadiwa Nyatanga-Pfupa, the Communications Officer of National Aids Council.
She however warned against the use of PEP.
"As NAC we do not encourage irresponsible sexual behavior and taking PEP afterwards. We encourage the use of condoms or abstinence for prevention of HIV transmission," she said.
According to Pfupa, rape survivors can get PEP from public institutions through the set regulations but evidence gathered from Epworth suggests that no procedures are being followed by commercial sex workers to get PEP.
Peter Marimi of Batanai HIV and AIDS Service organization condemned the abuse of PEP by commercial workers saying that it causes serious shortages of the drugs among rape victims who might need it the most.
"We condemn the illegal way commercial workers are using to acquire the pill and with immediate effect nurses should stop selling drugs which are meant for a specific target group in this case not sex workers," he said
This is not the first time ARV drugs have found their way on black market in the country. A documentary by Aljazeera unearthed the illegal distribution of ARVs by doctors and nurses.
Source - online