News / Health
Harare Hospital sets tight measures for credit patients
03 Jan 2016 at 09:52hrs |
Views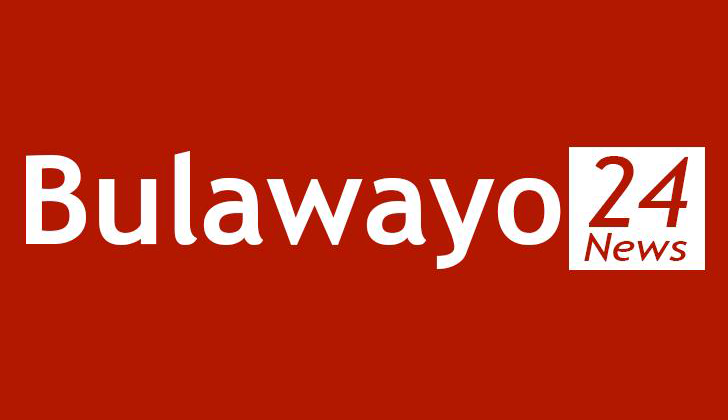 HARARE Central Hospital has resolved not to extend credit treatment to patients admitted at the medical institution who fail to produce national identity documents and proof of residency.
The move is part of measures to recover at least US$22 million locked up in debtors which, according to the referral facility, if recovered will result in the improvement of provision of health services.
The hospital has been experiencing water problems, random breakdown of critical medical equipment that includes x-rays and dialysis machines which have since outlived their lifespan.
Information gathered by The Sunday Mail shows that Harare Central Hospital has adopted a raft of stringent measures to recoup its money which include taking court action against some Government departments, medical aid societies and defaulting patients or their guarantors.
The first phase of the court action, to intensify this week, is expected to see a recovery of at least US$3 million in the coming few months.
Harare Central Hospital says it has tasked Well Cash Debt Collectors to demand the outstanding money from debtors and it is finalising paperwork with a legal firm as it prepares for court battles.
As at 31 October last year, about 38 medical aid societies owed the institution over $1,8 million while the Social Dimension Fund (SDF) owed $597 000 with over 8 000 individuals accounting for $20 million.
PSMAS Medical Aid Society leads the pack of defaulting medical aid societies owing the hospital $759 500 while CIMAS owes the hospital $177 103.
The hospital has since suspended services to members from Harare Municipality Medical Aid Society (HMMAS), Graimed Agricultural Medical Aid Society (GAMAS), Altifin, Cellmed, EMF, Greencard, Healthmed and MASCA for overdue accounts.
Harare Central Hospital Public Relations Officer, Mrs Philisia Mandeya said the outstanding dues were making it difficult for the referral hospital to provide quality service.
"We have engaged Well Cash debt collectors and recently we flighted a tender for a second company which will be a legal firm… From 1 January 2016 (last Friday) legal action will be taken against all defaulters," she said.
"This time we have decide to rope in legal experts to help us in recovering the money.
"Figures as at 31 October 2015 show that we are owed $22 million but the exercise seeks to recover 15 percent of the amount so as to provide essential services to patients.
"We have also resolved not accept clients without national identification cards and proof of residence unless it is a serious issue.
"This is meant to curb incidents of patients who give false addresses and end up not paying the institution."
In the 2013, the institution embarked on a debt collecting exercise however only $28 000 was recovered from debtors who owed the institution $14 million as most patients could not be traced after providing false residential addresses.
The hospital has been failing to provide efficient services to patients over the past years due to financial challenges which are partly caused by non payment of services by patients.
This has forced hospital to take drastic measures to recover the money such as detaining patients and engaging debt collectors.
Mrs Mandeya also highlighted that most defaulting patients were from the maternity department.
Pregnant women are asked to pay US$50 for a normal delivery at the hospital while those who undergo a caesarean section pay an additional U$120 with US$15 being paid for each nights stay.
Over the years the institution's maternity ward has come under fire for allegedly detaining women after giving birth for non-payment of maternity bills.
Combined Harare Residents Association (CHRA) Chief Executive Officer, Mr Mfundo Mlilo urged the government to intervene and provide adequate funding for public hospitals.
"There is need for government to intervene in such institutions and provide assistance in terms of funding so that the low income earners and the vulnerable of the society are cushioned and they also receive adequate health services and treatment," he said.
In the 2016 National Budget, the Ministry of Health and Child Care was allocated US$330 million which translates to 9,7 percent of the country's National Budget of US$4 billion.
This falls short of the Abuja Declaration of 2001 which states that 15 percent of the country's budget should be allocated to health.
Harare hospital, which has a monthly operational budget of about $1,5 million, collects about $900 000 from patients as fees.
The hospital owes over $1 million to its creditors with most resorting to withholding critical drugs and related medical equipment.
The situation has resulted in suppliers such as the National Blood Services of Zimbabwe (NBSZ), which used to provide blood to hospitals on a credit facility and the hospital billing the patient, now requiring cash up-front.
Officially opened in 1958 after being built in 1945 with bed occupancy of 630 patients, the hospital has grown to be one of the largest referral centres, but is operating below capacity due to financial constraints.
The hospital now accommodates 1 200 maternal, paediatric, psychiatric and medicinal patients' beds.
Source - sundaymail