News / Local
MLF members clash over MOSI-OA-TUNYA (AMOT) coalition deal
24 Nov 2016 at 14:16hrs |
Views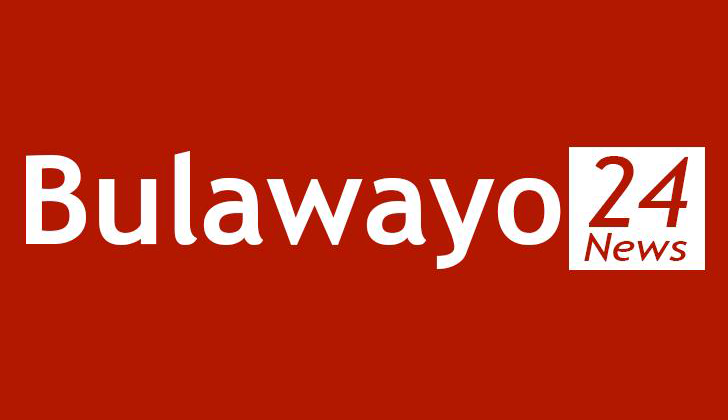 Mthwakazi Liberation Front members back in Zimbabwe and those in South Africa have clashed over the Mosi-OA-Tunya (AMOT) alliance of all Mthwakazi parties with the SA leaders distancing themselves from the said deal, while those back home say the party is in talks with other Mthwakazi parties on the deal.
The South African based MLF Secretary General Andrea Sibanda said MLF is disheartened to learn through the social media that they will be taking part in a so called coalition: alliance Mosi-OA-Tunya-AMOT.
He said as MLF, poised and determined to lead Mthwakazi to self-determination and its inherent independence, freedom and nationhood which was vanquished in 1893 by BSAC, they would like to distance ourselves hugely from the alliance, dubbed, Mosi-Oa-Tunya which never was in any day relayed to the movement.
He said they are shocked by the said alliance which unashamedly includes, among its partners, the name MLF.
But the Bulawayo based MLF SG Bonhomie Ndlovu indicated that MLF was part of the deal saying they were still engaged into talks with other groups and they have not yet signed it.
"We are in talks over Mosi-Oa-Tunya alliance, we have not yet signed any thing," he said. "We may sign, we may not sign the deal, but the truth is we are still in talks. Those who say we are dragging the party into the mud through such moves are lost, instead they are the ones who are dragging the party into the mud by playing big brother mentality. Why don't they want to unit with other Mthwakazi groups for one cause?"
Ndlovu said they still consider David Magagula as a senior party official and he is the one who is trying by all means to unit the party with other various Mthwakazi groups.
"Those guys claim to be MLF but when they come home here we do not see them. What they are able to do is to insult other groups which does not help the party any how," Ndlovu said.
Ndlovu said MLF back home is getting to know other groups and it was encouraging to work with other groups with the same cause that of Mthwakazi restoration.
"As we talk with other groups, we are getting to know each other. For the SA based guys to start insulting Mthwakazi Republic Party for saying it will be involved in elections is not right. We have not talked about the issue of elections with the MRP but we want to warn the MLF led by Churchill Guduza to stop play a big brother mentality to other groups, that will definitely fail our cause," Ndlovu said.
Magagula was party of the Mosi-Oa-Tunya meeting that took place in SA over the weekend and the MLF leaders back in Zimbabwe say he represented them while those in SA say Magagula was fired from the party and must not claim to represent the party.
The SA based SG Sibanda had said MLF leadership has always been and remains pro-unity of Mthwakazi movements, however the concern is seeing its name being peddled as part of AMOT without it participating or having been earlier courted before the announcement that was splashed on social media networks.
He said it therefore wants to put the record straight that it is not part of that arrangement and is concerned about imposters who claim to be MLF.
He said there are lessons to cite from the Chitawa declaration where the movements that were present, minus/plus ten of them, only one refused to sign-remember it was the first attempt to bring the pro-Mthwakazi movements into some alliance which will have seen some positive pronouncements and actions made. Sibanda said it was not the best though, but the best attempt towards the right direction.
"As MLF, we see no reason whatsoever to rush for alliances now as there should be clarity first on some aspects that seem to divide us-the pro-Mthwakazi movements, which saw others not in agreement with the Chitawa declaration. It is for this reason primarily that MLF will not make any alliance with organisations or groups whose perception on how to restore is sometimes subject to speculation," he said.
"MLF will be working with like-minded organizations that take the position of non-participation in Zimbabwean elections. If Mthwakazi nationals are not careful, some actions may be endorsing the Rule by Conquest which was bequeathed to acrimonious Zimbabwean rulers by their British masters at Zimbabwean independence in 1980 who are still supported by the proxy (the current Zimbabwean Regime)."
Sibanda said as MLF, we stand firm as we loyally hold onto our founding objectives, chief of which is the restoration of our lost state without ever partaking in the Zimbabwean elections whose results will definitely be used to crush the restoration agenda and be rendered rejected by the electorate.
"MLF is destined to lead Mthwakazi nation out of Zimbabwean shona hegemony without fear or favour and most of the issues will be delivered to Mthwakazi peoples during the rallies that we will be holding come 2018," said Sibanda.
"MLF will not purposely confuse, mislead and divert the besieged nation from its core objectives. We will stand firm on the pursuits and needs of our nation by not seeking populism which is distant from the actual goal but by dwelling on the real issues that are practical and implementable."
"It therefore needs to be understood by all and sundry that MLF is not in that kind of league or alliance which has totally derailed from the cause. We implore and urge whoever are the proponents of such a perceived alliance to desist from using MLF for their political mileage in order to placate their handlers. MLF stills stands firmly on its founding objectives and pursuant of the restoration of Mthwakazi to its former glory and form that existed prior to colonisation," he added.
Source - Byo24News