News / Local
Open Letter to Mthwakazi
07 Aug 2017 at 16:03hrs |
Views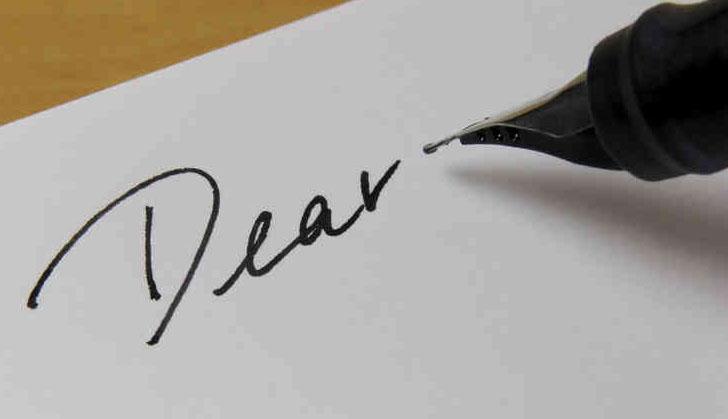 Dear Mthwakazi,
As I pen this letter to you my fellow Mthwakazians who, like myself, are based in Zimbabwe's neighbouring countries, a lot of events that have a direct bearing on our future are underway in that country.
Not in any chronological order or level of importance, I will list a few of them below:
- The Mthwakazi Monarchy Restoration that has seen many of us affiliating ourselves with either the traditionalist approach of the Khumalo Royal Family or the bulldozing way of Stanley Raphael Tshuma/Khumalo
- The fractious and bruizing Zanu PF succession battle to take over from the soon-to-die Robert Mugabe
- The campaigning for the 2018 general elections
- The recent fist fights between the ZNA and the ZRP
- The pronouncement of the MDC-led and controlled opposition coalition which has had, as it's first victim, Thokozani Khupe spitting blood after being (wo)manhandled
- The KFC Bulawayo saga that has seen thousands going to queue for dish-washing jobs which were handed to aliens from outside of Mthwakazi instead of demanding that they supply the chickens those aliens will be frying
- The recent Ster-Kinekor online advertisement for jobs as controllers, cashiers and cinema assistants which will surely see more thousands flocking to Bulawayo Centre CVs in hand
- And just today, a homeless disease-preneur making a killing by skinning dogs and selling the meat to our people who are unwittingly indulging themselves to the grave
- The list goes on.
My fellow economic exiles, the point of this letter is to ask you what role have we played to find our Mthwakazi region in particular in this mess? The other question is what role, as we are just a stone's throw away from the action, can we play in order to halt the further plunge into this bottomless pit? The decline in our fortunes did not happen overnight as we are all well aware of. The causes of this decline have beed discussed across the length and breadth of Mthwakazi society by us and those before us. We have all agreed that the Grand Plan of 1979 is the blueprint of our problems so I will not go into that one. As I have said, the decline was a gradual process which happened right in front of ours and our parents' eyes. We were a party to this because as we were watching things happening we folded our arms and took no action. Our parents and grandparents were too scared because the scars of Gukurahundi were still fresh in their minds and souls. So they passively allowed their fear to trickle down and infiltrate us their children. We were told not to say anything because lab'abantu bayabulala, babulala umalume, ubab'omncane, umkhulu logogo, uDube owayengusobhuku njalo njalo. As we grew older those murmurings about Gukurahundi gradually died down but the decline quickened it's pace. Still we did nothing. At some point we saw some of our older brothers and sisters, uncles and aunties and cousins going across the border to find work, which they did, came to visit once a year or two years wearing ama Boston and we thought, nanzo ke, that is the way to go. All this blinded us even further to what was right in front of eyes while dreaming of one day going to eJozi and coming back driving a Toyota Corolla Sprinter or iGusheshe. In as much as we did not take active part in the implementation of that Grand Plan, we did passively participate in its being carried out to this disastrous point at which it currently is. Not only has it managed to attain it's objective of driving most of us out of Mthwakazi, it has had the bonus point of bringing misery even to those it was originally designed to empower. The role we, as Mthwakazians, played is that we simply took up and left.
Isn't it time that we took advantage of the current events and be a part of the solution to our problems? I'm sure all of us do think it is time. But the question that everyone asks is how do we participate in halting this downward spiral. We'll do well to remember that the further you go down the hotter it becomes. In Geography class we learnt that the Earth's core is very hot because it is made up of red-hot melted rock. Volcanoes erupt from deep within the earth upwards and not from the clouds downwards. Do we really want to continue opposing the direction of that hot lava or we'd rather try and go higher and higher to the cooler mountain tops? Abakholwayo bathi phansi le kusesihogweni, kwahele.
In my opinion, besides the barrel of a gun, participating in the 2018 General Election is our only realistic chance. Outfits such as MLF and others have put their foot down and said they will not participate in a "foreign" government's elections, but they offer no other option. Others such as MRP have decided to take part in the election because I think they understand what their options are. The reality of the situation is that as things stand, Mthwakazi is a part and parcel of Zimbabwe and is governed from Harare. Everyone knows the history between Mthwakazi and Mashonaland prior to 1894, but the fact is no one out there gives a shit about us. We are alone. The barrel of a gun will never work, at this point, because all of SADC has an agreement to not support any revolutionary army fighting against a regime that is a party to that agreement. So forget about that one, for now.
I am not a politician and I have no political affiliation whatsoever at this point because none of these formations has convinced me to go home and register and give them my vote. But to register and vote is what I want to do. My call to you Mthwakazians that are here with me in the neighbouring countries is to find ourselves a political home and go register to vote. We can not continue like this. I know some will say kicking out Zanu and bringing in so and so is the same, ngeke kutshintshe lutho. But we'll never know until we've tried it. Maybe we'll have a second option or plan B if whoever replaces Zanu continues esicindezela phansi. We should, between now and the election date, be pushing for registration of all Zimbabwean citizens regardless of whether one is resident in that country or not.
If, this time, the ballot box fails to protect our people from reaching that hot earth's core then the barrell of a gun will be the only option.
Yours in action,
Mthwakazi Omnyama.
Source - Nkonzo ka Mathanda