News / Local
'Everyone must boycott elections,' says Paradza - start with yourself, ZUNDE
02 Sep 2017 at 19:35hrs |
Views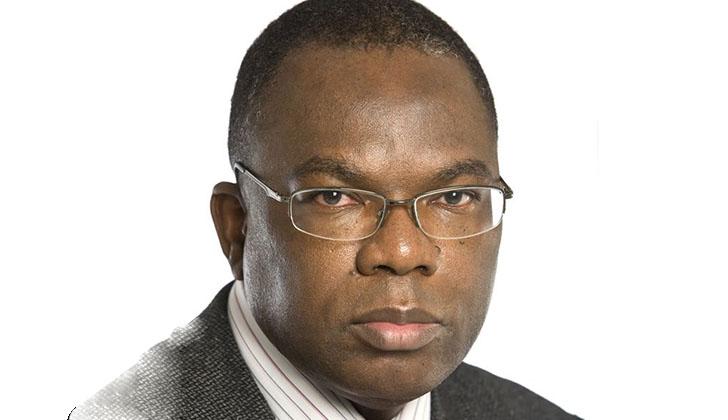 "There is no point in holding elections. For once everyone must boycott elections," wrote Ben Paradza. He was writing in response to the article "Mudede tells Rita Makarau to abandon the biometric voter registration" by Themba Mthethwa in Bulawayo24.

Well, sir; I agree with you there 100%. As for everyone boycotting the elections that is easier said than done but that is not to say it cannot be done. Here is one way of achieving this goal; do not look to other to boycott the elections, you and your party, ZUNDE, must boycott the elections.

ZUNDE must announce that the party is boycotting the elections because it has finally accepted that holding elections with no reforms in place is madness. The party will have nothing, absolutely nothing, to do with the flawed elections Zanu PF is organising and will focus on demanding the implementation of democratic reforms before the elections.

"Let Zanu PF go to the polls on its own and let the Mbekis of this world declare free and fair," continued Paradza.

I have to ask you to be honest and respectful of historic facts, after all you are a Judge and Judges are meant to respect facts. It was SADC leaders who repeatedly asked Morgan Tsvangirai and his MDC friends to implement the democratic reforms throughout the GNU only to be ignored. I do not remember you, Judge Paradza, ever asking MDC leaders to keep their eyes on the ball and implement the reforms.

"If you go into elections next month, you are going to lose; the elections are done!" SADC leaders warned Tsvangirai and company in June 2013. Sadly, their warning fell on deaf ears.

Ever since ZUNDE decided to join the rat race and contest next year's elections although it was clear no reforms would ever be implemented before the elections, you and your ZUNDE colleagues have taken it upon yourselves to blame SADC for the GNU's failure to deliver free, fair and credible elections.

Everyone knows that it was Tsvangirai and his MDC's fault that not even one reform was implemented during the GNU. They were "busy enjoying themselves during the GNU they forgot what they were there for," remarked one SADC leader soon after the rigged July 2013 elections in sheer exasperation at MDC.

ZUNDE has been very careful not to criticize Tsvangirai and the other MDC leaders because the party was seeking coalition partners in the coming elections. After all if ZUNDE was going to contest flawed elections, for the few gravy train seats like everyone else, the party too had to pretend the reforms were not important.

Just for the record, Judge Paradza, not every SADC leader endorse Zimbabwe's flawed July 2013 elections free and fair; President Ian Khama, of Botswana refuse to do so. The other leaders did, because if Zimbabwe's corrupt and incompetent opposition decided to contest the elections against their advice not to; what else did you want SADC leaders to do.

The decision not contest flawed elections is the obvious and common sense decision. ZUNDE, like everyone else in Zimbabwe's corrupt and incompetent opposition camp, is agonized over the decision to boycott next year's elections because you mesmerised by few gravy train seats Mugabe is bungling.

SADC leaders can see what Mugabe is doing, they are not so easily fooled, and that is exactly why they advised MDC to boycott the July 2013 elections. They can see all the political shenanigans Zanu PF has been playing to delay the purchase of the BVR system to cover up for the stampede to follow. In the stampede Zanu PF will once again implant many vote rigging tricks, fail to produce a verifiable voters' roll, etc. have many in the opposition camp totally mesmerised.

Even if ZUNDE and everyone else decide to contest next year's regardless of ZEC's failure to produce a verifiable voters' roll and all the other glaring vote rigging irregularities, you can be rest assured that SADC leaders will not declare the sham elections free and fair. SADC leaders know the continued political paralysis in Zimbabwe, caused by the failure to hold free, fair and credible, is the root cause of the country's political instability and economic meltdown. SADC leaders know that Zimbabwe is holding back the region and they must act or Mugabe will drag the whole region into the abyss.

We can go through with the flawed elections, but SADC leaders are not going to declare the sham elections free and fair!



Source - Wilbert Mukori