News / Local
'95% skills deficit in medicine'
21 Feb 2021 at 06:59hrs |
Views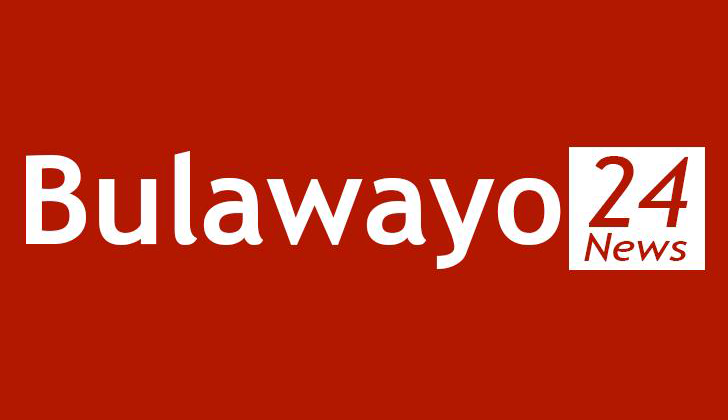 THE country is grappling with a 95 percent skills deficit in the medical fraternity and 94 percent skills deficit in the engineering sector, a development which has been hampering optimal service delivery, a Cabinet Minister has said.
In an interview, Higher and Tertiary Education, Innovation, Science and Technology Development Minister Professor Amon Murwira said the country has a paltry five percent of the required skills in the medical fraternity and another six percent skills availability in the science sector. Prof Murwira said medicine, engineering, agriculture were key drivers of the economy yet they were depleted in terms of skills and qualifications.
He said this came out from the skills audit conducted by Government recently to ascertain the country's skills levels.
Prof Murwira said the country has 38 percent skills availability which has seen the country fail to upgrade and maintain its own road infrastructure as well as ensuring optimal agricultural production.
He said there was need for the country to invest in more technical and relevant degree programmes at tertiary insitutions that drive the economy and industry in order to address the country's needs. Prof Murwira said the Arts sector has skills surplus of 13 percent while Commerce has a skills surplus of 21 percent.
"Our national skills audit shows that although we have over 94 percent literacy rate (ability to read and write) our skills levels are at 38 percent. When you break it down you find out that in natural sciences our skills levels are at three percent, which means our deficit is at 97 percent. When it comes to medicine, our skills levels are at five percent, which is a deficit of 95 percent.
"Engineering has six percent skills availability which means there is 94 percent skills deficit that is why we have a very poor road infrastructure. You will be surprised by the state of our roads. Law skills level are at eight percent. If you look into the court rooms you will be shocked. Agriculture has skills levels of 12 percent and there is an 88 percent deficit. This is why sometimes we do not do well in Agriculture. Arts skills surplus is at 13 percent. Commerce skills surplus is at 21 percent," he said.
Prof Murwira also presented to Parliament last week the Centre for Education, Innovation, Research and Development (CEIRD) Bill to address the country's 62 percent critical skills deficit which has seen the country failing to extricate itself from economic challenges. Prof Murwira said the CEIRD will address shortcomings of the preceding education structures that impeded development leading to the country over relying on a foreign investment driven industry.
"I am humbled to present the principles of the Centre for Education, Innovation, Research and Development Bill. Our nation has the vision of becoming an Upper Middle-Income Economy by 2030 as expressed by President Emmerson Mnangagwa. An Upper Middle-Income Economy is our National Strategic Intent (NSI). National Strategic Intentions are fulfilled by the design and configuration of human capital and national assets. Heritage based Education 5.0 is the design we developed and deployed to give national capability through HTE (Higher Technical Education)," he said.
Prof Murwira said Zimbabwe was focusing on Zimbabwean based industrial prototypes to drive its own economy.
"Industrialisation is normally produced using a two-pronged approach which are investment driven and innovation driven. Zimbabwe shall combine the investment driven type of industrialisation and the innovation driven industrialisation. The proposed Centre for Education, Innovation, Research and Development Bill shall cause development of similar institutions in Zimbabwe to, among other objectives, act as a conduit to cause industry, add value to our natural heritage, innovate products based on our natural heritage, promote import substitution as well as ensure we turn our education into a pillar for industrial growth.
"The Centre shall conduct education, innovation, research and development focusing on medical technology, implants, prostheses, pharmaceutical, biotechnology, environmental technology and toxicology. The potential industries are Environmental Technologies, Pharmaceuticals, Agricultural Biotechnology, Medical Biotechnology, Animal Biotechnology and Prosthetic manufacturing industries. It shall focus on energy and resource efficient processes for tomorrow's manufacturers as well as Industry 4.0. the possible industries are Manufacturing
Technologies, Automobile and Plant Engineering, Robotics and Materials Technologies," he said.
Prof Murwira said CEIRD will also focus on Renewable Energy, Energy Storage and Management, using raw material more efficiently, recycling construction waste and other building technology research.
"The possible industries are Appliances Manufacturing, Battery Technologies, Wind and Solar Power, Mobile communication, Nanotechnology, Biomedical electronics, Geospatial Science, Earth Observation, Space Sciences, Space Engineering, Aeronautical Engineering and Astronautical Engineering. The other possible industries are Satellite Manufacturing, Satellite Communication Technologies, Drone Technologies and GIS Technologies," he said.
Source - sundaynews