News / Local
Mnangagwa says Covid-19 vaccines are completely safe
21 Feb 2021 at 13:14hrs |
Views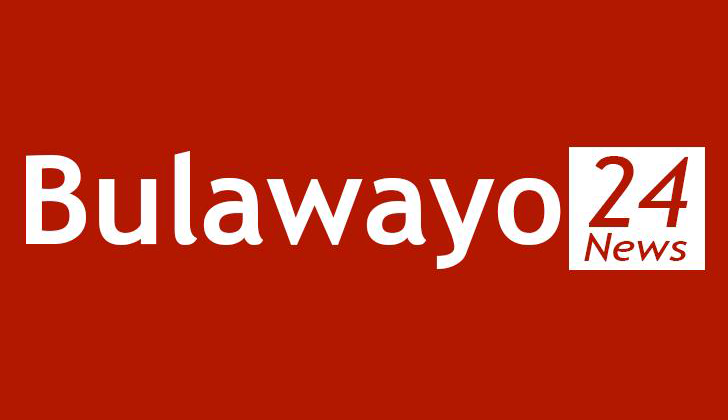 PRESIDENT Emmerson Mnangagwa, pictured, has urged Zimbabweans to embrace the ongoing Covid-19 national inoculation programme, saying the vaccines are completely safe.
This comes after the country commenced its vaccination campaign on Thursday, with Vice President Constantino Chiwenga - who is also Zimbabwe's Health minister - becoming the first local to take the available SinoPharm jabs.
Addressing mourners during the burial of the late former police deputy commissioner, Moses Mpofu, at the National Heroes Acre in Harare yesterday, Mnangagwa also said the country would emerge victorious from its fight against the Covid-19 pandemic that - as of Friday - had infected 35 710 citizens and killed 1 430.
"With greater discipline and all the measures we are putting in place, Covid-19 will be defeated and our nation will flourish again. "Early in the week, we took delivery of our first batch of vaccines against the pandemic. The vaccination programme started rolling out this last Thursday with our Vice President … Chiwenga receiving the first jab and many other frontline workers joining him.
"The vaccine is safe and an effective antidote against Covid-19, and indeed part of our weaponry in fighting the virus. "All of us, including myself, as the president, Cabinet ministers and all officials will get vaccinated and so should you my dear Zimbabweans. "If we are to protect ourselves, our families and help our nation towards returning to normalcy, we need to be vaccinated," Mnangagwa said.
Vice President Constantino Chiwenga
The president also said it was important for Zimbabweans to unite in the fight against the virulent respiratory disease to enable economic and social activities to resume. Since March 2020, Zimbabwe has been in lockdown, with most non-essential services and businesses not allowed to operate - while the general public's movements have been restricted.
"Children must go back to schools and businesses must open with regards to the resumption of normal economic life in our nation. "More doses of vaccines will be delivered until we vaccinate all those who volunteer to participate in the vaccination programme, which is fully funded by our government. "While the Covid-19 is still with us, stealing our beloved ones, we should not let our guard down. Instead, let us heighten our vigilance so that we win the war against it," Mnangagwa said further.
This comes as Chiwenga has warned that authorities will soon descend heavily on people who abuse social media to disseminate false information on the coronavirus fight. Speaking in Parliament on Thursday, Chiwenga said authorities were concerned by the increasingly egregious falsehoods being peddled on social media, including with regards to Covid vaccines.
Responding to a question by Zanu-PF Senator for Mashonaland Central Alice Chimbudzi in Parliament, on what the government was doing to curb the spread of falsehoods on social media - especially on coronavirus vaccines - Chiwenga said culprits "must not cry foul if the law takes its course".
"We do not deny people to go on social media, but we expect them to be responsible … and not to engage in the dissemination of fake news. "If you are insulted you feel pain, but if you are inflicted with pain you complain. It is good when you enjoy it on others, but you complain when that is now done on you," he observed.
"Mwari paakasika munhu haana kuisa mutemo, asi akazoisa mutemo maererano nokutadza kwedu (When God created mankind, he didnt give us commandments but did so later because of our transgressions). "What is happening is now out of control. We need to have a law that curbs such behaviour on social media. It is uncalled for.
In other countries they are banning such behaviour," Chiwenga said further. "We do not want people who abuse social media. Whenever they cannot sleep, they engage in insulting other people. "People cannot buy clothes for themselves, but they will be busy concentrating on insulting people on social media.
People create fake accounts and get themselves into social groups. You find that one person will be changing accounts and insulting people throughout the night. So, those with the responsibility of coming up with a law are working on that," Chiwenga added.
Chiwenga's warning comes as the country has witnessed an increase in fake news regarding the effect of Covid-19 on prominent people. "We do not experiment on people. The Medicines Control Authority of Zimbabwe (Mcaz) is a council of our scientists, specialists and experts.
"I know that a lot has been published on social media or debates on various electronic media platforms that have been viewed by our nationals … but for us to register any drug, it must meet certain qualifications or conditions. "The trials have already been done and trials on Phase 3 of the other drug, we have them … There are voluminous documents that are looked at by the Medicines Control Authority of Zimbabwe for them to say, yes we can agree that this drug/ vaccine can come into Zimbabwe.
"We do not experiment on people," Chiwenga said further, while re-assuring citizens about the safety and effectiveness of the vaccines against the virulent respiratory disease. He also said Russia's Sputnik Victory vaccine "is the best in the world" - adding that the government would soon acquire it and other vaccines.
Source - dailynews