News / Local
Rural areas provide hurdles for Matabeleland female politicians
28 Feb 2021 at 08:54hrs |
Views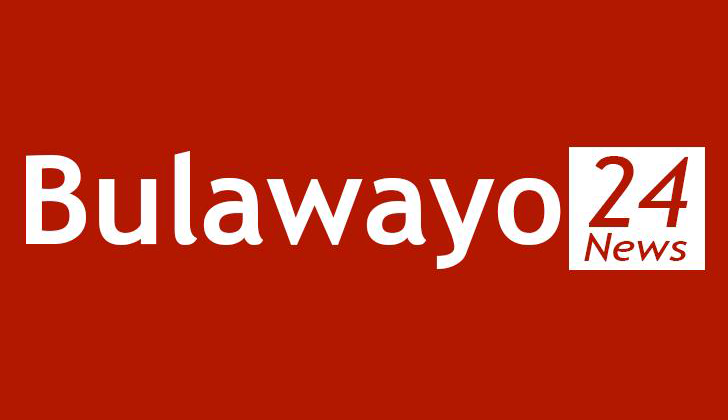 WHILE women's political participation has been shown to be particularly influential in communities in Zimbabwe, rural areas-based female politicians still battle male dominance.
Senzeni Mpofu, a female politician based in Matabeleland South, says it is disappointing that women politicians continue to face hurdles when they attempt to contest for positions or seek consideration for higher office.
She blamed this on societal and cultural norms, which often relegate women to household chores and unpaid work, in the process discouraging rural women from active political participation.
"One barrier to women's political participation and leadership is time use. Women spend up to four times as much time on unpaid care work than men, precluding them from economic and political participation," Mpofu said.
"Unpaid care work is one of the primary reasons that women cannot enter politics. "Social norms often create preferences for women candidates with household profiles such as being married or single motherhood which creates a double bind for women."
According to the World Economic Forum (WEF-2017), women's political leadership has been shown to have several societal benefits, such as inequality reduction, increased cooperation across party and ethnic lines, and increased prioritisation of social issues like health, education, parental leave and pensions.
Additionally, women's political participation has been shown to be particularly beneficial to women in their communities.
Factors such as female voter turnout, female political participation, and public service responsiveness towards women have a positive relationship with the presence of women in decision-making positions across the public and private sectors.
However, Sithabile Masuku, another female politician, argued the positives brought about by women political participation continue to be trampled upon by patriarchal socio-cultural and traditional norms.
"The major challenge we face is to do with our culture and our upbringing as women where our voices are suffocated starting at household level. Their (women's) contributions are often not considered at household level compared to their male counterparts. "As such, men are raised up to believe that they are born leaders," Masuku said.
"Secondly, poverty in rural areas also plays a major role in denying a chance women to actively participate in politics. In community meetings, the poor, particularly women, cannot dare challenge those with the financial means. The poor have no voice…"
Researchers in an article titled Factors influencing women political participation: The case of the Sadc region, note that women's full and effective political participation is a matter of human rights, inclusive growth and sustainable development.
"The active participation of women, on equal terms with men, at all levels of decision-making and political involvement is essential to the achievement of equality, sustainable development, peace and democracy and the inclusion of their perspectives and experiences into the decision-making processes," the article reads in part.
As noted in the Millennium Development Goals (United Nations, 2019), women's equal participation with men in power and decision-making is part of their fundamental right to participate in political life, and at the core of gender equality and women's empowerment.
However, the paper that identifies the factors influencing women participation in politics in the Sadc region suggests that the 30% average woman participation rate is still only halfway to the target of 50% women representation required by the Protocol on Gender and Development of 2008.
To boost women's active political participation, legislated candidate quotas and reserved seats must be in place, women's leadership development programmes must be supported and a gender-responsive policy environment must be created.
The Zimbabwe Electoral Commission (Zec) must also turn down political party lists that do not have a 50/50 representation, argued Alderman Resta Dzinyangoma, who is also the chairperson of Women in Local Government Forum in Mashonaland West.
"When submitting the political party's list to the Zimbabwe Electoral Commission, there must be 50 women and 50 men as a way to achieve the 50/50 gender representation in politics and decision-making.
"Since the Zec has the entire mandate to govern the elections, it must have powers to reject a political party's list which is not 50/50 of men and women," Dzinyangoma, who is also a member of the African Women Leaders Network Zimbabwe National chapter, said
Independent election watchdog, the Zimbabwe Election Support Network (Zesn), has also called for the amendment of Zimbabwe's Political Parties Finances Act to ensure that parties that do not meet the constitutional 50/50 gender parity are denied state funding.
"Appropriate provisions must be made that make it mandatory for political parties to observe quotas for women. There must be gender parity, backed by law, in all decision-making positions and institutions," the Zesn said.
"The Political Parties Finances Act must be amended to ensure that only political parties that meet the constitutional standards of 50:50 receive resources under the Act."
The Act provides for state funding of political parties.
"Section 17 of the constitution, which speaks to the need for gender balance should be respected, thus political parties should be obligated to reserve at least 50% seats for women in the Presidium and Parliament," the Zesn added.
"In addition, 50% of the direct election seats should be reserved for women including young women and women with disabilities. At local government level, all direct election seats are designated according to a zebra system by gender with the ward designated for women appearing 1st on the delimitation list and the ward designated for men appearing second."
Source - the standard