News / Local
Bank queues a Covid-19 time bomb
04 Mar 2021 at 06:21hrs |
Views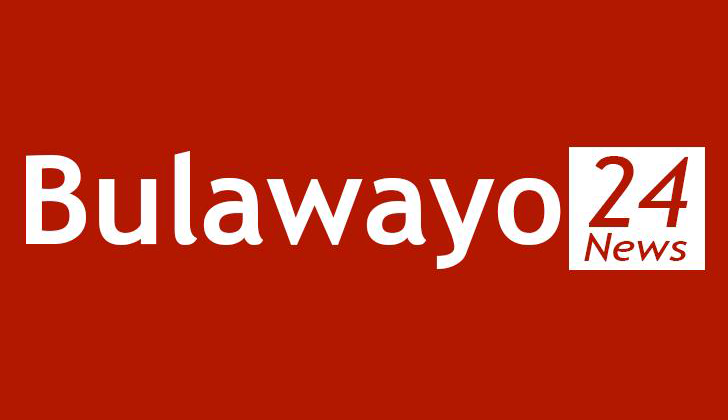 BANKS are not adhering to World Health Organisation (WHO) standards and national Covid-19 guidelines as evidenced by their failure to control clients to ensure social distancing.
Social distancing is one of the major tools necessary to curb the spread of Covid-19.
There are growing fears that long-winding queues at banks and forex remittance outlets could become super spreaders of Covid-19 in the country.
President Mnangagwa on Monday relaxed the national lockdown following a decrease in Covid-19 infections.
He however, warned businesses against non-compliance to WHO standards and national Covid-19 guidelines, saying entities disregarding the health regulations will attract targeted closures. With the eased lockdown restrictions, citizens are now allowed to move around freely without exemption letters. However, wearing of masks, temperature checks, washing of hands and social distancing in all public areas remain mandatory.
A news crew yesterday moved around the city centre and observed that people queuing at banking halls were disregarding health and safety guidelines such as social distancing and proper wearing of masks.
It was business as usual as people, men and women alike, threw caution to the wind and did nothing to avoid physical contact, raising the potential of the spread of Covid-19 infections in the event of any positive cases being reported.
"There is nothing I can do to avoid social contact in such a queue. The banks have the responsibility to address the issue of space in their banking halls," said Ms Sithandazile Ndlovu, who was queuing in one of the banking institutions in the city.
Another Bulawayo resident who declined to be named said: "It is actually difficult to maintain social distancing because we spend almost the whole day in these long winding queues and therefore, we end up squashed."
Mr Sidney Ncube said: "Queues are potential hot-spots for Covid-19 largely because not everyone puts on his or her mask properly. There is no social distancing thus exposing us to the risk of contracting the virus, and more often than not it tends to be difficult to tell someone that they are too close to you because the space is limited."
A security guard in one of the banks visited by the news crew said controlling the queues is a challenge as people continue to disregard the principle of social distancing.
"We have demarcation lines in the banking halls, but it has proved to be a mammoth task to control adults. Some of these people are stubborn and even if your try to talk to them they won't listen and instead shout at you," he said.
President of the Bankers Association of Zimbabwe Mr Ralph Watungwa said individual banks should enforce the health and safety guidelines.
"Complying with the national Covid-19 guidelines is not an issue to do with the association per se, but with specific banks. The rules are very clear on what is required and therefore it is important for banks to comply with the requirements," he said.
Confederation of Zimbabwe Industries (CZI) president Mr Henry Ruzvidzo said companies have an obligation to comply with Covid-19 guidelines.
"We continue to urge our members to strictly adhere to WHO standards and national Covid-19 guidelines. There has to be regular disinfection of premises, social distancing, hand sanitisation and use of body temperature checks and we have conducted trainings in that regard," he said.
"We have been in the forefront of training company representatives on what measures to put in place on their premises.
"CZI membership mostly organised formal entities and the expectation is that they should comply because we don't want to go to another lockdown."
Health experts said complacency among Zimbabweans remains a big challenge in the fight against Covid-19 pandemic. Bulawayo City Council health director Dr Edwin Sibanda said he has noted with concern improper temperature checks at entrance of shops.
"We are worried about any crowding be it in the banks, Zupco buses and shops among other places.
"Lately, we have noted, particularly in shops this habit of taking temperature on any part of the body including fingers, which is wrong," he said.
"Temperature is supposed to be taken on the head and neck because the core temperature, which we check from the head and neck is not as the same with that obtained in the fingers thus people with high fevers may end up being allowed in the shops and therefore spread the virus."
Dr Sibanda said crowding should be avoided at all costs to avoid the spread of Covid-19. Mpilo Central Hospital chief executive officer Professor Solwayo Ngwenya warned that complacency is highly likely to cause an increase in the number of cases including deaths in the third wave.
"In the third wave we are going to face a very deadly virus strain and it has been proven to be highly infectious such that someone in a queue can infect a lot of people before further infecting others in a Zupco bus, townships and so on," he said.
"If this trend is allowed to continue this time, we will not be able to contain the third wave as it will be widespread and very fast such that within weeks it will be all over and hospitals will be overwhelmed by sick and dying people."
Prof Ngwenya said banks should take responsibility and be compelled to make sure their clients maintain social distancing.
"Banks usually have security guards who can easily marshal people to queue in a proper way. Citizens should take note of all these warnings that we are issuing from the health perspective because we are entering dangerous territory now," he said.
"I urge people in queues to take personal responsibility to protect themselves by observing social distancing and proper wearing of face masks and banks should take the responsibility in that regard."
Source - chronicle