News / Local
Sewer bursts, flows torment Bulawayo residents
30 May 2021 at 08:34hrs |
Views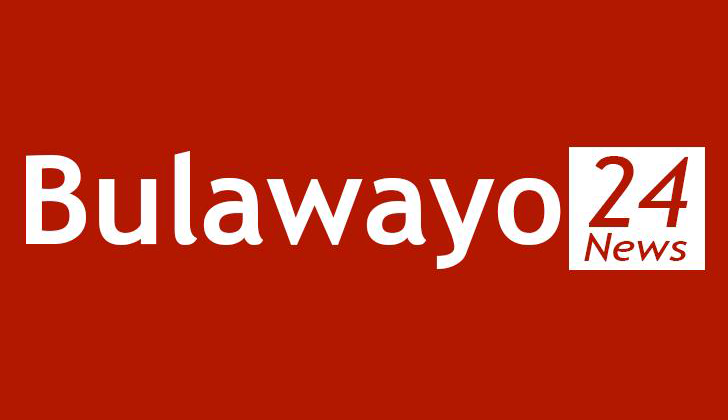 SUPPER is the one meal that is supposed to bring families together. It is that meal eaten when, in most cases, most families are now gathered together after a long day at work or school.
It is a joyful meal, one that is expected to nourish not only the body but the spirit as well. However, what would ordinarily be a great family meal, looked forward to by all, is now much dreaded by members of the Ndlovu family in Mpopoma.
"The smell of excrement is hanging over the neighbourhood. Imagine we've to cook and eat in such an environment." said Mrs Percy Ndlovu who stays in the suburb.
"After almost every two weeks there is a sewer blockage, we don't know what to do. We have sick people in our homes whom we cannot carry to our neighbours to use the toilets," she said.
The Ndlovu family is not the only one crying foul over ruined family time because of burst sewage pipes.
"It's a big challenge. We're appealing to the council to take this matter seriously as they are exposing us to diseases. The toilets are overflowing rendering them impossible to use," said Mrs Nancy Moyo.
Another resident, Ms Portia Dube, said the stench and flowing dirt has attracted flies which cause diseases.
Playing outdoors, normally a favourite pastime of young children, is also now discouraged in the area.
"The council doesn't apply any chemicals and we've to deal with flies. Our children are exposed. They cannot even play outside because of this sewage flow," she said.
Another resident Ms Sthembile Dhlamini said the stench was causing health problems, particularly for asthmatic patients.
"We are forced to use bare hands to get rid of sewer and council is not providing us with protective clothing or even chemicals so that we deal with this terrible stench. We are subjected to inhumane conditions and even when eating you find a fly landing on your food," Mrs Ndlovu said.
With Covid-19 also still occupying residents' minds, Miss Buhle Sibanda of Mpopoma Flats said residents had great cause to worry.
"Remember we are also living in the unprecedented times of Covid-19 and it is important to maintain high standards of hygiene to fight this virus," she said.
Mpopoma is not the only suburb to have been affected by the plague of burst and unattended sewer pipes. In Lobengula, Sunday News spoke to a group of youths that raised similar concerns.
"We have been encountering these challenges of constant sewer pipe bursts for several years and I fear that if this problem is not addressed, we are going to die of typhoid and cholera as the sewer bursts expose us to diseases," said one of the youths.
Mpopoma, Lobengula and, Makokoba, are one of the oldest suburbs in Bulawayo, which were established by the Rhodesian colonial regime to accommodate people who worked in factories in the city.
About 18 000 people live in about 4 800 houses in Mpopoma, and as the population has swelled without a corresponding upgrade of infrastructure, a severe strain has been put on facilities.
Sunday News visited some of Bulawayo's oldest suburbs, including the Mpopoma residential flats and observed that residents were grappling with a number of challenges because of the sewer bursts. Residents accused the city council of neglecting its duties in dealing with burst sewer pipes.
"What is even more worrying is that we pay our rates, but sadly council is giving us a raw deal by failing to address our problems," said one resident that spoke to Sunday News.
Another resident, Mr Nelisiwe Nyathi said: "We have children playing in these sewer ponds making them more vulnerable as they are exposing themselves to diseases. Everywhere there is sewer flowing and this is a health hazard."
Bulawayo Progressive Residents Association (BPRA) coordinator Mr Emmanuel Ndlovu urged residents to report the problem to his association so that it can take it up with council officials.
He said there was a need for council to channel funds towards the maintenance of the sewer system as the number of pipe bursts around Bulawayo continues to increase.
According to the latest council minutes, BCC director of engineering services Engineer Simela Dube attributed sewer pipe bursts to blockages and water-shedding. He said although the council was committed to reducing all sewer jobs backlog, the main challenge revolves around vandalism of manhole covers by residents, manpower, and fuel shortages.
"Water shedding is causing blockages resulting in the sewer system not flowing as required and subsequently bursts," he said.
Bulawayo City Council spokesperson Mrs Nesisa Mpofu said that the sewer pipes and system were old and needed rehabilitation.
"The sewer systems are dilapidated such that even if you fix them, they will continue to burst and there are many areas around the city that need to be attended to," she said.
Source - sundaynews