News / Local
Petrol attendant shot as violent crime wave sweeps Bulawayo
05 Jun 2021 at 09:15hrs |
Views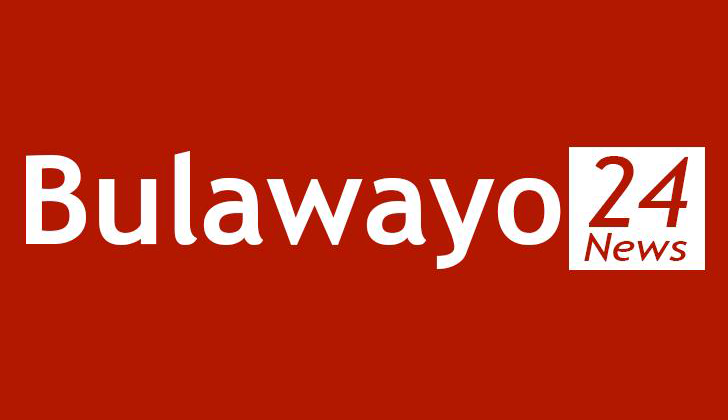 A petrol attendant was shot in the chest on Friday after armed robbers targeted a Flo garage in Bulawayo's Tshabalala suburb – the latest in a series of violent robberies in Zimbabwe's second city.
Witnesses said three men on foot approached the service station at about 6.30PM when some petrol attendants were counting the day's takings inside an office, while others were outside.
At gunpoint, the attackers force-marched the attendants outside into the office, but sensing danger, the petrol attendants in the office closed the door.
"The robbers tried to push open the door but failed, prompting them to shoot twice at the door, and the attendants inside let go of it," a witness at the scene said.
The robbers stormed the office and grabbed US$1,850 they found on the table.
Witnesses said the trio jogged away from the service station and jumped into a vehicle – described as either a Toyota Granvia or Nissan Serena – which was parked on the nearby Nketa Drive. The vehicle sped off in the direction of Nketa suburb.
One of the petrol attendants realised he had been shot on the left side of his chest and was rushed to hospital.
Bulawayo – whose police chief last week said he had just six vehicles on crime duties across the entire city of nearly one million people – is experiencing a wave of violent armed robberies.
In the last two weeks, robbers shot dead a female cashier at a liquor store at Ascot Shopping Centre. She was shot twice in the head.
Last week, armed robbers got away with seven boxes full of cash after robbing a cash-in-transit van at a Choppies Supermarket in Parklands.
On March 1, a gang armed with a pistol struck at a Trek garage in Gwabalanda suburb and got away with US$15,300 and R800.
Three days later, three men armed with a pistol attacked petrol attendants at Amakhosi Service Station along the Bulawayo-Victoria Falls Road and tied up a security guard and two petrol attendants.
Not satisfied with the money they found, the robbers spent three hours pouring fuel for unsuspecting motorists and bagging the cash.
On March 10, armed robbers seized a large sum of money when they targeted Access Finance Bureau De Change in the city after easily disarming guards from the SafeGuard security company.
On March 22, armed robbers blew up a safe at a Mukuru money transfer agent inside Zapalala Supermarket along Jason Moyo and 10th Avenue and made off with an undisclosed sum of money.
On April 9, five men armed with a pistol and a knife raided a family from Montgomery and got away with US$550, mobile phones and other valuables.
A day later, four armed robbers attacked and injured a security guard at Hamara Farm Produce market shop in Bulawayo's Kelvin West industrial area and got away with US$2,300, R14,000 and Z$5,000.
Hours after that incident, robbers attacked an employee of an illegal money transfer agency along Fife Street between 3rd and 4th Avenue and got away with an undisclosed amount of money.
On May 12, a gang of five men armed with a machete, a small axe and three knives gang-raped three women when they raided a family from Upper Rangemore in Bulawayo. They took cash, mobile phones and other valuables.
The nearest police station in Friday's robbery was Donnington Police Station – but the station's vehicle requires a push-start.
Commissioner Patton Mbangwa, in charge of Bulawayo police, last week told business leaders that he had just six vehicles at the various police stations in the city.
Mbangwa said: "The organisation is seriously underfunded in terms of resources. We only have a vehicle each for Queenspark, Luveve, Entumbane, Bulawayo Central (Ford Ranger), Mzilikazi (Ford Ranger) and Magwegwe. The Hillside vehicle was involved in an accident and it was a write-off while Donnington has what resemblances a vehicle.
"Those are the only reliable vehicles that Bulawayo as a province has. All these other stations have no vehicles. The reliable Queenspark vehicle is covering the whole Suburban District. When you make a report, that vehicle might be somewhere on another assignment. That's the truth of the matter, our bosses and government are aware of this."
Source - zimlive