News / Local
The other side of Sikhosana
30 Aug 2021 at 19:24hrs |
Views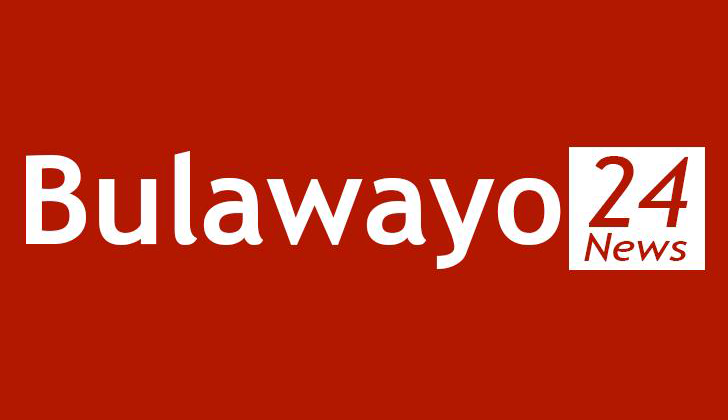 A hundred and fifty kilometres deep in Nkayi rural area, Matabeleland North, resides an Internet darling by the name Sikhosana Buhlungu.
Driving from Bulawayo to Nkayi is no walk in the park, the poor dust roads make the journey a living hell.
As witnessed by this reporter, the road can be a death trap, but every pothole, every grid that characterises the road is worth travelling as we chase gold in the form of a musician who has captured the hearts and minds of many.
Our quest is to find 49-year-old Sikhosana, a humble rural middle-aged man, who has turned into an internet sensation in just one year.
Seasoned entertainers have toiled for years, if not decades, to get the kind of social media attention and recognition enjoyed by the goofy timer.
Our plan is to find him in his comfort zone, deep down in Gwampa Village in Nkayi, a place he has called home for nearly five decades.
Cellphone network is a nightmare for Sikhosana and his fellow villagers, so as B-Metro Showbiz, we had to have plan B and even plan C in place in our quest to interview the most talked about artiste in the country right now.
By the way, Sikhosana's handlers declined a request by this reporter to conduct an interview with a man who is a year shy of celebrating a golden jubilee.
The expedition was also undertaken to find the reason why.
Luckily, Sikhosana's cousin Bigboy Moyo - a businessman at Nkayi Centre, which is one of the few places with reasonable network connectivity - arranged for the musician to be brought to his shop in time for the interview.
B-Metro showbiz finally arrived at Nkayi Centre's down stores, where the interview is arranged at Mjimba Construction Company owned by Bigboy Moyo.
Unfortunately, the man we are seeking (Sikhosana) is not there yet, and we have to wait for 30 minutes for the "celebrity" to arrive.
Dressed in sky-blue trousers and shirt, complemented by a white straw hat and a red and black neck tie, arrives Sikhosana riding his bicycle (donated by a fan) as if he is making a grand entrance on a somewhat glamorous red-carpet event.
"Sorini makhiwa for being late," says Sikhosana in a comical way.
The first thing this reporter tells him about is the 12 000 views that he achieved with his smash hit Ntethe on YouTube in 24 hours.
The goofy timer neither cares about the views nor the fact that he is trending on YouTube and other social media platforms.
What is important to him is that people love him.
"Those thousands of views can they be transferred to money? What I am grateful about is that people love me all over the world iNtethe idlalile (everyone knows the song now)," says Sikhosana.
In as much as people love and appreciate Sikhosana, a lot has to be done for him to escape misery. Sikhosana lives in a homestead characterised by two tiny round huts at Gwampa Village and it's not a good sight for a celebrity like him to call a home.
From the horse's mouth Sikhosana said: "It's not a good sight back at my house and it would have been embarrassing to escort you to see where I live because you will be shocked.
"What I ask for from my fans is for them to build me a decent house, that will make a great change before my career vanishes into thin air.
"I also don't have livestock or a scotch cart. When it's time for farming I suffer a lot because I don't have resources to practice farming, may those with long hands assist me," said Sikhosana.
From all his worries, what is important to him is that he gets a good set of speakers and live band instruments so as to continue producing good music.
Apart from poverty, Sikhosana is always a happy man who loves children, something that inspired him to come up with Ntethe.
"If everything went well in my life, I would have been a teacher. I love children so much. This made me come up with an idea of composing Dlala Ntethe, where I refer to Ntethe as a clever kid who excels in everything he or she does.
"I am proud this baby (Ntethe project) is also growing and making a lot of people happy, and excelling. UNtethe is going places because God approached me in a dream and gave me advice to sing about kids, look how far I have gone," said Sikhosana.
Bigboy Moyo who has helped Sikhosana in his music and basic needs said they were appealing to the world to help fulfil Sikhosana's dream of having a beautiful and respected homestead.
"I have been there from day one in helping Sikhosana in many ways, be it in music and basic life. We are grateful for the support that he has received especially from figures such as Madlela and Zenzele.
"We are also asking for more support so that we can transform the homestead of our icon. Even those who can help with food parcels you are also welcome in this great cause," pleaded Moyo.
Meanwhile, while B-Metro showbiz was still at Nkayi, Sikhosana received US$120 from fans who appreciate his music. The fans were identified as Gari Thwala and Sipho Dube.
Source - bmetro