News / Local
Dynamics of anti-Chinese crusade in Zimbabwe
22 Jan 2022 at 05:21hrs |
Views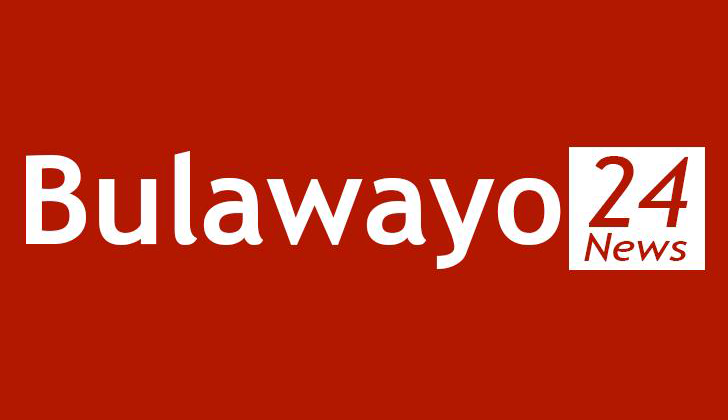 In recent times, a steady stream of anti-Chinese propaganda in Zimbabwe - driven mostly by Western-sponsored media, civil society and the opposition - has grown into a huge tide.
On January 20, civil society organisations, with 26 signatures, issued an extraordinary statement titled, "Civil Society Statement on Chinese Investments in Zimbabwe: Communities' Sentiments Should Be Respected" that demonstrated not only the coordination among the forces, but also the shrill pitch of the campaign.
The statement, which blanketed "Chinese investments in Zimbabwe" but ended up only talking about alleged conflicts in the mining sector, is worth digesting - if only for the sole value that it is a window to look at the war flotilla ranged against China in Zimbabwe.
However, it is useful to first point out that every day, newspapers and social media in Zimbabwe are choking on a diet of anti-Chinese propaganda.
The media, activists and politicians are digging deep to find alleged offences of China and Chinese people in Zimbabwe.
A catalogue of these alleged offences has been drawn to range from personal indiscretions of individuals, to bad industrial relations in mines, shops and factories; to accusations of systematic looting and plunder of Zimbabwe's minerals by the Chinese.
It has become an all-too-familiar narrative now.
The card-stacking against, and the flood of negative stories about, Chinese activities in Zimbabwe has reached a stage where it has become hard not to notice the intricate web of players and interests that would like to see China lose the traction it has developed in Zimbabwe in recent years.
Zimbabwe adopted the Look East policy nearly two decades ago whereby it would recalibrate its foreign policy and focus on China and other countries as partners on the back of frosty relations with the West.
Countries such as Britain, the United States and the European Union had imposed sanctions on Zimbabwe in response to the revolutionary land reform programme that changed colonial-historical land tenure systems that favoured minority white people of Western extraction.
In the "Looking East" era, China returned the favour by supporting Zimbabwe diplomatically, materially and economically - a stance strongly redolent of the camaraderie of the liberation struggle.
Yes, the liberation struggle against Britain and its cousins such as America that had supported the racist settler rule of Rhodesia!
Among the fruits of the latter-day fight against the West, are massive investments by Chinese companies in Zimbabwe, as well as the Government of China itself extending a number of initiatives under its global policies to assist developing countries.
Today, China ticks a number of boxes as Zimbabwe's biggest source of foreign direct investment, development finance, infrastructure funding, health cooperation, among other areas.
This cooperation is a new model and sloughs off Zimbabwe's dependence on the West.
It is also replete with new symbols and symbolisms, such as those espoused in the construction of the new Parliament building funded by China: the old colonial hold and its symbols is falling off.
So, too, is the rump capital and economy of the colonial West.
Chinese investments in Zimbabwe are not only displacing Western enterprises but they are also changing the technologies and factors of production that were calibrated to Western standards.
A rising crop of Zimbabwean miners, farmers, manufacturers and other producers are being aided by Chinese technology and machinery, which means that the reliance on the West for tools and retooling - which were affected by sanctions - has gone.
Separating China from Zimbabwe
This loss of influence, soft power and material wealth has angered and disoriented the West.
The disquiet is ringing loudly in the halls of Brussels, where countries in the European Union bloc are frantically trying out a "containment" strategy to prevent China from growing in influence across the world.
On the other side of the world, the US has been equally desperate - and losing the war - in seeking to contain China.
To remove the wheels of China's progression, the West has to separate China from its friends and allies that are giving it leverage, steam and pivot.
In Zimbabwe, separating China and Zimbabwe serves another key function of maintaining the economic stranglehold of sanctions.
The West is leaning on its local agents to fight China on its behalf - and the scenario is playing out perfectly.
The media, civil society and opposition that are on the payroll of the West, have made China a scapegoat of everything that has gone wrong in Zimbabwe, including laws that needed to be corrected to allow for greater equity and wealth for local people.
The West, through its local agents, are even revising history to paint the former colonisers as angels.
The civil society that sent out the statement in question tells us that: "We appreciate the positive developments done by other mining companies in Zimbabwe whose investments have been behind the establishment of towns like Bindura, Hwange, Shurugwi and Zvishavane…"
The erstwhile colonisers and their companies, according to this logic were good.
"At least they left us something," so goes the refrain, in reference to the ghost towns that Western multinationals left behind. The slavish mentality does not go beyond choosing a "better" master.
That is just how pathetic and petty the civil society - at least represented in the statement - have become at the behest of the West. The bilateral relations between China and Zimbabwe have become a bone of contention. Western countries have now resorted to smearing China in what is a sure futile bid to separate the two.
In this context, the truth does not matter: it does not matter that Chinese companies have come to invest in Zimbabwe to create employment and bring in foreign currency – at a time when Western countries followed their countries' flag - and have abided by the existing laws and regulations.
The accusations about flouting laws and regulations and causing damage to the environment, and so on, are pure revisionism.
Not least, if there are any gaps and inefficiencies in the laws and policing, it is a matter that the Government of Zimbabwe should address. The fight between capitalist West and rising China has reached such ridiculous levels that the West is blaming China for making, and seeking to make profits in Zimbabwe. That is awkward, surely?
China has asserted that it supports stronger legislation and enforcement by authorities and does not condone errant behaviour by its companies, some of whom are actually private enterprises without State involvement.
Rural areas: the next frontier
It is now a public secret that the opposition seeks to make China an "electoral issue" in 2023 national elections.
As the campaigns against China have intensified, they have brought a new dynamic that focuses on rural areas. Rural areas are the places where natural resources such as minerals are mostly found. Rural areas are also where the ruling Zanu-PF party has been winning its most crushing popularity.
It therefore stands to reason that, as the West seeks to separate China and Zimbabwe - alluded above - it can only do so by fomenting a revolt in rural areas which also happen to be strongholds of the ruling party. (Previously, sanctions were meant to foment urban-driven revolt through decimating the formal, old economy.)
Consequently, there has been significant opposition posturing in areas such as Mutoko, the latest case, as a way to strike at the heart of the support of Zanu-PF using the scapegoat of the Chinese over natural resources.
Interestingly, a number of stories written about alleged plunder of natural resources of Mutoko by the Chinese conveniently forget years and years that Western companies spent extracting the riches of the area.
As Chinese investments increase in the natural resource sector - an answer to the call by Zimbabwe to increase investment so as to attain more wealth leveraging on God-given resources - there will be more contrived stories of them overrunning the countryside and "stealing" wealth.
It is a carefully curated narrative driven by the West. Ridiculous as this gets, Zimbabwe has to be wary. Zimbabweans cannot be forced to hate China on behalf of Europe and America, when it is clear that the latter are only fighting China to delay their own fading status and wealth.
Out of all this, the people of this country need to recognize that they can only be masters of their destiny.
Source - The Herald