News / Local
'MDC grossly erred on sanctions'
13 Mar 2022 at 08:03hrs |
Views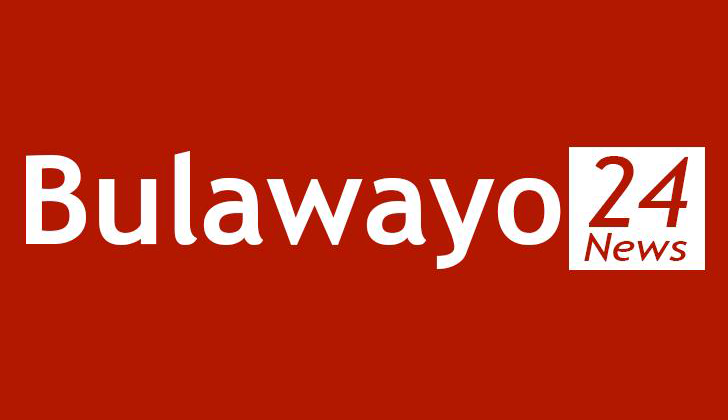 BLESSING Chebundo has seen more than his contemporaries in politics.
After starting off as a trade unionist when Zimbabwe gained Independence, then being a founding member of the opposition Movement for Democratic Change, the firebrand politician is now a Zanu-PF crusader.
Chebundo aggressively campaigned against Zanu-PF for close to two decades, before making one of the greatest Damascene switches in local politics.
The ruling party welcomed him with warm hands, while his erstwhile colleagues have relentlessly printed expletives in his honour.
"I have always had Zanu-PF in my DNA," he told The Sunday Mail in a recent interview.
Chebundo was in the 1980s and 1990s a trade unionist where he held a number of roles including the Midlands Provincial Secretary in the Zimbabwe Chemical and Allied Workers Union in 1990, before later becoming the Zimbabwe Congress of Trade Unions Vice Chairperson (Midlands).
"At the time, all trade unions worked closely with Zanu-PF. People like Morgan Tsvangirai, Gibson Sibanda (both late), were all Zanu-PF members. We had disagreements with the party from the ESAP (Economic Structural Adjustment Programme) days, and the direction that the economy was going," Chebundo said.
The coming in of President Mnangagwa's administration has cured him of any disillusions and he decided to take the long road home.
"Zanu-PF through the Second Republic has been answering all the long-held questions we had when we were in opposition. Personally and other like-minded colleagues, we realised that there was no need to keep opposing for the sake of opposing," he said.
At recent rallies across the country, Chebundo has been a regular speaker, explaining why he sees a home in the ruling party.
On occasions, he has been accused of being bought, a claim he vehemently denies. "It is normal for former colleagues to denigrate those they no longer work with. It is expected, even in marriages, unsavoury details are only shared after divorce. I was not bought, I opened my eyes. I am almost 60. I did a deep introspection and realised that Zanu-PF's efforts are likely to help me leave a better country for my grandchildren," said Chebundo.
He said criticism and ridicule will never deter him from acting in the country's best interests.
"There is nothing new about politicians sitting down to find common ground. In 1987, Mugabe and Nkomo sat down for the good of the country. In 2008 Mugabe and Tsvangirai engaged for the good of the country. Who am I to continue arguing for the sake of arguing when more can be achieved through coming together?"
A founding member of the opposition MDC who used to offer his third floor office at St Andrews House in Harare for meetings, Chebundo said sanctions were perhaps the opposition's worst contribution to this country.
"When I was in the opposition, my colleagues in the party were calling for punitive action against the drivers of the country, entities and individuals. I knew it was not good but I was a lone voice within the organisation. I don't mince my words, sanctions are bad. This is why I am putting my head on the block saying they need to be done away with. Zimbabwe is the only country we will ever have, we should give it a chance to grow or fail on its own accord," said Chebundo.
The well-spoken politician was at one point a headache for Zanu-PF in Kwekwe.
"I joined Zanu-PF around a year ago, and I will put all available energies towards assisting the party. I spent time in opposition where I was analysing Zanu-PF's weaknesses, so now we will share notes with comrades on how some of the shortcomings can be managed," said Chebundo.
He has abandoned some of the opinions he had formed during his days in the opposition.
"There are perceptions that people formed on the ruling party due to lack of insight because we were outside. Within the party, you realise that things are different and we were misleading ourselves on certain aspects. The current party leadership is focused on developing Zimbabwe and that is an agenda I want to be part of," Chebundo said.
He said he is comfortable with being a card carrying member of the ruling party, assisting the institution from behind the scenes.
"I do not have any thinking or intention of holding a position in the party. However, when you are working in a party and the leadership assigns you to a role, you cannot say 'no'. You execute your duties as tasked," Chebundo said.
"I am spending time assisting my former colleagues who have seen the light to understand the ethos, values and history of the ruling party. There are many others who feel the same and we are giving them a full brief of what the ruling party stands to offer," the former Kwekwe Central legislator said.
Chebundo is one of the many MDC-Alliance members who have defected to Zanu-PF in recent times, together with the likes of Tongai Matutu, Lillian Timveous and other senior opposition members who have grown disillusioned with regular opposition splits.
Source - The Sunday Mail