News / Local
Zimbabwean ice cream maker a hit in SA
21 Mar 2022 at 06:35hrs |
Views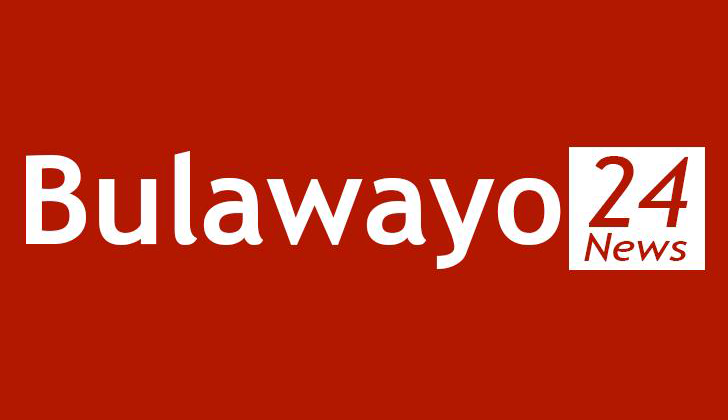 FROM a tender age, Dr Tapiwa Guzha (35), a Zimbabwean based in Cape Town, South Africa, loved cooking and eating indigenous fruits and vegetables from his grandmother's rich nutrition garden in Marlborough, Harare.
Due to his strong passion for African dishes and culture, Dr Guzha, a holder of PhD in Molecular Biology from Stellenbosch University in Western Cape, South Africa, decided to apply what he learnt at university by coming up with his own ice cream brand using indigenous African flavours and textures.
His journey into ice cream making was triggered by an episode he watched on the popular television cooking show MasterChef.
Contestants were using liquid nitrogen and dry ice to make ice cream. He decided to give it a try.
Today, Dr Guzha is a successful entrepreneur in Cape Town where he runs Tapi Tapi Desserts, an ice cream bistro.
He makes more than 600 inventive ice cream flavours, ranging from baobab to edible clay and bitter leaf. Through his brand of a variety of African flavours, Dr Guzha says the whole idea revolves around celebrating African heritage.
"When I started this ice cream business four years ago, it was all because I simply wanted to try something different from my scientific background. Initially, I was just selling familiar particular ice cream flavours, but overtime the idea just shifted and evolved into what it is now," said Dr Guzha.
"I always had an open mind and when the opportunity to do something different showed up I took it on by exploring flavours you wouldn't find in your usual household brands of ice cream."
Dr Guzha's ice creams are specially made by infusing flavours synonymous with traditional food culture and flora of the continent.
He uses his ice cream flavours as a vehicle for cultural expression and tool to share the diversity of African culture. He said the unique experience of the flavours are reminiscent of his upbringing in an African home and also created some sort of nostalgia of his childhood.
"Each scoop is a reminder of the days when I would climb trees and pick wild fruit during summer, along with other sweet memories.
A Tapi Tapi experience is much like a time machine, taking one back to the days of visiting their family in the rural areas or for some, an adventure into the wilderness of Africa," said Dr Guzha. He said he wants Africans to be proud of their cultural heritage, hence the creation of these various ice cream flavours.
"As I was growing up, I used to eat fruit and vegetables. In fact, I was surrounded by indigenous produce such as baobab, fennel, monkey orange, and masawu fruit and at school, other kids mocked my food," he said.
Dr Guzha said he was inspired to experiment with dry ice to create the frozen treat, while using indigenous African flavours such as edible clay and tamarind.
"It is my hope that by normalising cultural dishes, I can inspire more positive attitudes and esteem in the African people. Tapi Tapi is an educational and cultural institution that use ice cream as a tool to set goals," he said.
"My art and sex education work are Afrocentric and focused on helping African people to heal. The art is focused on African creation stories, mythology and philosophy while the sex education work is focused on normalising conversations about sex within black communities."
Dr Guzha said through his traditional ice-cream flavours, he hopes to decolonise the foodscape in the city on the continent. He said he learnt to cook from his grandmother and developed a passion for food at a tender age before he went to Cape Town in 2005 to study, which for a time, took him away from cooking.
However, his love for playing around with flavours in the kitchen soon made its return during his postgraduate years at the University of Cape Town.
It is here where he further developed his interest in cooking, carrying this on during his post-doctoral years at Stellenbosch University.
"Over time, cooking evolved for me and became a tool to entertain people and to unwind after a long day," said Dr Guzha as he speaks of his passion for cooking, and how during his studies in plant biotechnology, he decided to leave the traditional academic life and pursue his passion for education through the medium of food.
"I was never the best and brightest scientist and I found it more and more problematic that my research and some of that of my peers, was focused on plant life that is not from the continent. And so, the decision to leave and follow my passion was an easy one."
Dr Guzha said this signalled the beginning of Tapi Tapi, which is Shona for "sweet sweet". Initially, Tapiwa focused on making European, Asian, and America-inspired ice creams because it was something that he was extremely comfortable with.
While his creations were highly experimental and used unusual ingredients and flavour combinations, Dr Guzha felt that they still did not reflect Africa's unique flavours, textures and aromas, leaving him feeling uninspired and desiring to further explore his craft in making high quality desserts.
Then one day, while in a Zimbabwean cuisine restaurant in Cape Town, he saw a few snacks from home being sold and wondered how they would taste in ice cream form.
"I wondered why after eight years of making ice cream for myself I had never dared to make ice cream that speaks to my childhood food palate. Tapi Tapi is an exploration of distinctive African flavour many of which carry huge symbolism particularly to sons and daughters of the soil," he said.'
Some of his flavours include "Rondo'', made from vanilla and edible clay. Edible clay is often eaten by pregnant women or anaemic people, who carry a craving for edible clay often attributed to an iron or calcium deficiency. Nhopi is another unique flavour on the menu, made from roasted pumpkin and dark chocolate.
"This flavour is inspired by the pumpkin peanut butter puree of some Zimbabwean cuisines, a delicious snack or sometimes a whole meal and enjoyed sweet or savoury any time of the day," said Dr Guzha.
Dr Guzha said he experiments with ingredients such as wild roots, avocados, and okra, creating the most unique flavours and textures in Tapi Tapi's ice creams and desserts. Tapi Tapi's sugar cones are made with millet, cassava, sorghum, maize, and plantain flour.
"We encourage you to look at the familiar and come up with new and exciting ways to enjoy your morsels of nostalgia. We challenge Africans to add value to our cuisines and food journeys," said Dr Guzha.
He said they have expanded their menu beyond ice cream and desserts by creating a range of products and recipes, adding to a wholesome customer experience through using African names on their menu.
"We need to consider even the language choices we make around our food and at Tapi Tapi we insist on using African languages for our creations, ingredients, and concepts as much as possible and when those words don't exist, we don't shy away from neologism. Even our loyalty cards utilise over 50 African languages," he said.
Dr Guzha's unique ice cream treats are also available on food ordering and delivery platform. Born in a family of two, Dr Guzha went to Kutama and Lomagundi College before proceeding to Cape Town for university.
Source - The Chronicle