News / Local
Top govt officials in messy Petrotrade fight
25 Mar 2022 at 18:00hrs |
Views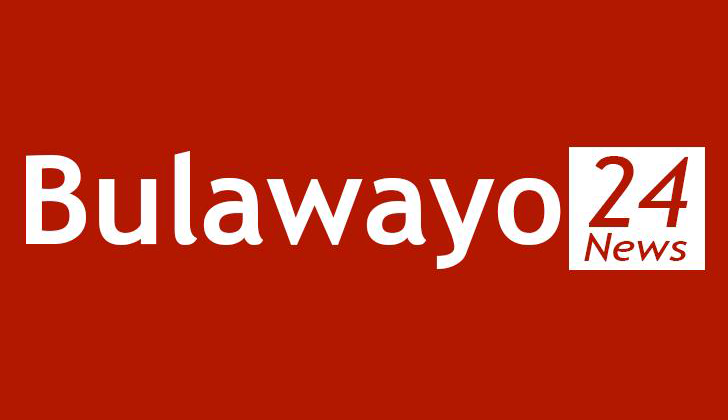 STATE-OWNED petroleum firm, Petrotrade, has been rocked by fresh controversy amid reports that Energy and Power Development permanent secretary Gloria Magombo ordered the firing of two executives via a text message, court documents show.
This, court documents say, reeks of flagrant violation of the Entities Corporate Governance Act [Chapter 10:31] and Public Entities Corporate Governance (General) Regulations, as well as Section 68 of the Constitution which guarantees rights to administrative justice.
Cougan Matanhire and Nomsa Chitsaka, who are chief operating officer and business development director, respectively, were sent on "mandatory leave", a month after probation.
The duo, represented by Titan Law legal practitioners, has since approached the High Court seeking redress.
Petrotrade's core business is procurement and sale of petroleum products.
The parastatal's bosses filed an urgent chamber application seeking interdictory relief suspending the operation of a directive issued by Petrotrade placing them on mandatory leave.
They are seeking that the courts make a determination that Petrotrade's directive is unlawful, null and void.
Court documents state that Matanhire and Chitsaka submitted that on March 11, 2022, they were summoned to a meeting with the acting chief executive officer Godfrey Ncube.
They were informed that Magombo allegedly advised him via SMS to suspend Matanhire and Chitsaka immediately from employment.
"I was shocked and demanded to see the text message. The acting chief executive officer refused to show me the message. He said that he would, out of his 'benevolence' place us on 'mandatory leave'. We were instructed to immediately surrender our company vehicles and laptops and escorted by security out of the Petrotrade office," Matanhire submitted.
"It will be noted that we were advised that 'you are not yet under any disciplinary process and as such mandatory leave days will not be deducted from your normal accumulated leave days'."
Matanhire submitted that in terms of his employment contract, he was not subject to any mandatory leave.
"Petrotrade has no registered Code of Conduct to which I am subject to that provides for mandatory leave. I submit that in form and substance I have been effectively placed on suspension contrary to the provisions of the National Employment Code of Conduct Statutory Instrument 15 of 2006 (Labour regulations),"he submitted.
"Respondent's actions are also contrary to provisions of Entities Corporate Governance Act [Chapter 10:31] and Public Entities Corporate Governance (General) Regulations, as well as Section 68 of the Constitution which guarantees my right to administrative conduct that is lawful, reasonable and procedurally fair."
According to court papers, on July 4, 2021, Petrotrade, through a public advert, invited persons to apply for the position of chief executive officer.
The applicants (Matanhire and Chitsaka) tendered their applications on July 15 and they were subsequently invited on September 15 the same year to undergo a psychometric test, and thereafter interviewed by the board through a Zoom conference.
On October 18, upon the invitation of the full board of directors of Petrotrade, the applicants made a strategy presentation, illustrating how, if offered the position, they would make the company one of the top three fuel companies in the country within six months.
"We underwent a final interview on October 19, 2021 and November 2, 2021. In the latter interview, the board chairman advised us that his board had decided on the persons to be recommended to Petrotrade's parent, the ministry of Energy and Power Development in line with the requirements of the Act," they submitted.
"We were advised by the chairman that this process would take some time as it required security vetting and clearance.
"We were informed that in light thereof and pending such vetting we would be offered the position of chief operations officer to ensure for the immediate implementation of the company's turnaround strategy," they further stated.
Matanhire in his application said he accepted the offer of chief operations officer and resigned from his previous employer and assumed new duties on November 22, 2021.
He added that Petrotrade, through its chairperson, notified the Energy and Power Development ministry of his appointment along with that of Chitsaka.
Matanhire submitted that on February 22, 2022, the acting chief executive officer of Petrotrade, Godfrey Ncube, who is also a member of the board of directors, advised him that he had successfully completed his probation and that his position of chief operations officer was confirmed.
Chitsaka was also confirmed as business development director on March 1, 2022.
Their perks upon employment included school fees and housing allowances, allocation of 200 litres fuel per month for private use,mobile phone allowance for the equivalent of 550 minutes per month, motor vehicle allocation and annual bonus at the rate of up to 12,5%.
They also included holiday allowance to one local trip within Zimbabwe per year to a destination of choice, accompanied by spouse, and a maximum of three own children or legally adopted children for a maximum period of five days bed and breakfast rate only.
Matanhire said it was clear that Petrotrade was attempting to circumvent clear provisions of established law.
"Petrotrade's actions clearly have no basis in law. They are therefore unlawful and because they are unlawful, they are null and void and of no force and effect. I have a right, guaranteed by the Constitution and attendant Acts of Parliaments, to administrative justice and the protection of the law in circumstances where my rights, including contractual rights, have been violated. Petrotrade's actions violate those rights," he submitted.
The two asked the court to suspend Petrotrade's decision and reinstate them to their positions.
The matter is yet to be heard.
The fresh showdown comes amid another fight between the Petrotrade board led by Tinomudaishe Chinyoka and the Energy and Power Development ministry over an opaque deal to sell the firm and Genesis Energy to Independent Petroleum Group (IPG) of Kuwait. The ministry has since suspended the board, which is fighting back and exposing an attempt by government officials to benefit from an alleged undervalued sale of the entity.
Chinyoka has dragged Energy and Power Development minister Soda Zhemu to court over his suspension.
Source - The Zimbabwe Independent