News / Local
Thousands cast ballots in smooth by-elections
27 Mar 2022 at 06:29hrs |
Views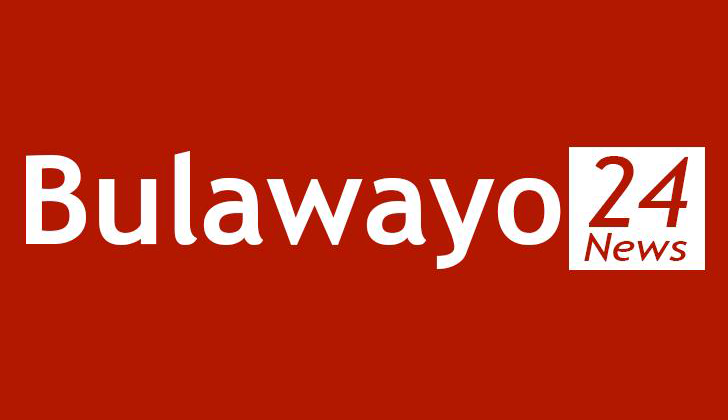 THOUSANDS of voters yesterday cast their ballots in by-elections held around the country, with the process conducted smoothly in most areas, while results started trickling in last night.
The results were being displayed at polling stations.
By-elections were held in 28 National Assembly constituencies and 122 council wards.
The voter turnout was a mixed-bag with some areas recording a high turnout while others recorded low numbers.
In a sad development, an electoral officer from the Ministry of Primary and Secondary Education collapsed and died at a polling station in Bindura.
At most polling stations, voting ended at the prescribed time of 7pm, having started at the scheduled 7am.
Last night, the Zimbabwe Electoral Commission (ZEC) said results would be communicated at ward and constituency level, as prescribed by the law.
Part of the electorate had assumed that due to the magnitude of the by-elections, the results would be announced at once.
Addressing a Press conference at ZEC Headquarters in Harare, Chief Elections Officer Mr Utoile Silaigwana said: "For this election, the results are declared at two points. There is a ward election, the ward election result is declared at the ward collation centre. Then the constituency results are also declared at the constituency results centre, so strictly speaking there is no national result centre to announce those results because they are supposed to be announced at the various constituencies".
Observations show that the turnout for these polls may not have been as expected by political parties who had bumper crowds at their rallies.
ZEC spokesperson Commissioner Jasper Mangwana said adverse weather conditions in some parts the country affected the turnout.
"Despite generally all polling stations opening on time, we witnessed some weather changes in all the provinces like Bulawayo, Mashonaland East and Matabeleland North there were some rains which may have delayed voters. However, the numbers increased in the afternoon," said Comm Mangwana.
Asked when the results were likely to be announced, Comm Mangwana said there were rigorous processes which needed to be fulfilled to the full satisfaction of all stakeholders, making it difficult for ZEC to give a tentative date.
Kuwadzana, Kambuzuma, Mufakose
In Kuwadzana East constituency, no incidents of political violence were recorded although there were few altercations between electoral officers and voters who were turning up at wrong voting stations.
Voters interviewed by this publication said they were generally pleased with the highly organised manner in which elections were conducted as there was a minimum of four polling stations per each voting center.
Intermittent light showers caused minor disruptions in some areas in Kuwadzana, Kambuzuma and Mufakose but overall the voting process progressed well.
Observers were noticeably few except for the Catholic Church for Justice (CCJ) and Zimbabwe Electoral Support Network who were present at most voting centers.
Police swiftly responded to isolated cases of hostility from turned away voters.
Glen View, Highfields
Voting at all polling centers in Glen View South, North, Highfields West and East started on time with most polling stations opening at 7 am. Queues were relatively short with most centers characterised by low turnout in the morning. Voter turnout increased as the day progressed.
ZEC's District Elections Officer, Mr Pomerai Koffie said voting went on well despite some centers encountering some skirmishes.
"In Glenview North, Glen Norah everything went well despite a bit of skirmishes where some people had no IDs and some individuals wanted to enter polling stations without the requisite documents. Some wanted to enter polling stations clad in political parties' regalia. However, all this was resolved."
Matabeleland South
There was a low voter turnout at most polling stations visited by our reporter. This was due to the rains that pounded most areas in the province for the better part of the day.
The provincial elections officer Mr Rabson Nyoni said:
"For instance in Ward 7 in Gwanda, 554 people voted against 1 736 registered voters, with 78 being turned away and 43 people were redirected for various reasons," he said.
Beitbridge District Elections Officer, Mr Adrian Muyambo said the election process went on smoothly with no incidents at the 11 polling stations in Wards 4 and 5.
By 6 pm most people had cast their vote with 1116 people and 611 managing to cast their votes by 1830 hours in the two wards respectively.
In an interview soon after casting her vote, Ward 5 Zanu-PF candidate Showa Moyo said she was impressed with the voting process.
The CCC's provincial chairman for Matabeleland South, Mr Solani Moyo said some people could not turn up at lling stations due to the rains.
"I am yet to get detailed reports from the various district but the rains had an adverse effect on the voter turnout," he said.
Mash West
In Mashonaland West ZEC's provincial elections officer, Mr Austin Ndlovu described the voting process as peaceful.
"It was one of the peaceful elections I ever witnessed. In some cases, candidates from different political parties were embracing each other and taking selfie pictures together. We will be able to give out tabulated information tomorrow (today)."
Chitungwiza
Voting in Chitungwiza's St Mary's constituency was largely peaceful.
The by-elections in the 28 Parliamentary constituencies and over 120 local councils were created mostly as a result of the splintering MDC Alliance party which recalled members that it fired from the party.
Other vacancies were a result of deaths or appointments.
Next year, Zimbabwe will hold its harmonised plebscite and the by-elections have been viewed as a warm-up to the crunch 2023 general poll.
Source - The Sunday Mail