News / Local
Mnangagwa says Zimbabwe to become energy self-sufficient
10 Apr 2022 at 08:11hrs |
Views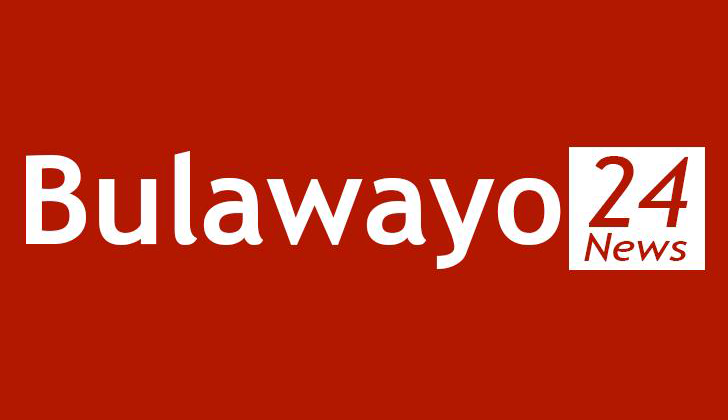 GOVERNMENT is implementing a raft of measures to ensure the country becomes energy self-sufficient to support growing demand from consumers and the expanding manufacturing and agriculture sector, President Mnangagwa has said.
In his weekly column for this publication, President Mnangagwa said projects such as the proposed gas pipeline from Buzi in Mozambique to Mutare, which is envisaged to be jointly carried out by the two countries, could help the country achieve its goal.
He said it was important for the country to diversify its energy sources.
"Before long, Zimbabwe must have a robust gas industry to power its agriculture and meet its energy needs," the President said.
"In respect of gas and hydroelectricity, the sister Republic of Mozambique offers huge opportunities both for immediately augmenting our own power supply through more imports, and, in the medium to long term, through new energy projects built on a joint venture basis," he said.
"The projected gas pipeline from Buzi to Mutare should offer new possibilities, as, too, does the Mpanda Nkuwa Hydroelectric Project, whose power generation capacity is remarkably stable, thanks to waters from Zambezi, Kafue and from waters that flow from Malawi. Zimbabwe should team up with Mozambique's power authority EDM, whose thermal gas project I had occasion to visit during the recent historic State Visit to that sister country."
The President said Government had taken lessons from Mozambique on how to make the most out of the Lupane gas reserves that could create manifold benefits to the economy.
"Still on energy, I am aware that we have our own thermal gas in Lupane which needs tapping. The insights we got through our visit to EDM (Mozambique's power utility Electricidade de Moçambique thermal gas electricity generation plant leaves us clearer on how to go about it, and where to source technologies both for tapping the gas and harnessing it for energy and fertilisers. Lupane gas project will ensure multiple gains for our country, now that our water reservoir at Gwayi-Shangani, and the water pipeline to Bulawayo are on course to completion and execution, respectively.
"All told, we thus should have two gas-related projects in the country: that in Mutare feeding off gas fields of Buzi in Mozambique, and another in Lupane powered by our own gas deposits.
"We wait with bated breath for outcome to exploration work currently underway in Muzarabani where we are hopeful a third plant will develop."
President Mnangagwa said the resuscitation of Zimbabwe Iron and Steel Company (Zisco) would result in surplus iron and steel production that would reach world markets, thus the need for Zimbabwe to be land-linked.
Revival of the steel manufacturer was also expected to save the country up to US$1 billion in import cost savings.
Work has already started on implementing road and rail networks which connect to Mozambique's coasts as well as restoring capacity in air cargo to ensure the country's exports and imports needs are met.
"But as our iron and steel investments pick pace, we have come to realise two key missing links: road and rail networks, and good, deep ports we require for our surplus iron and steel to reach world markets," he said.
"Steel exports will require deep ports, itself a key area we jointly mapped with President Nyusi.
"We have to develop more ports along the Mozambican coastline, right from south of Maputo, up to Nacala to the north. Zimbabwe has a direct interest as these ports will meet our needs for both in-bound and out-bound goods which grow our economy.
"An aggressive thrust to develop our road and rail networks terminating at these new or improved ports should make us land-linked, and not landlocked as has been the case historically."
Under Zimbabwe's economic diplomacy agenda, he added, the country will enhance relations with fellow African countries to cushion the economy from the volatility which global events such as the Russia-Ukraine conflict had triggered.
"Africa has stood by us throughout the more than two decades we have been under sanctions.
"Many African countries have assisted us to offset the harm which these sanctions were calculated to inflict on us. Three countries whose support we will never forget include Tanzania, Kenya and Rwanda. Tanzania made our anti-sanctions stance a SADC issue and posture.
"That progressive stance was then escalated to the African Union, which has stood by us steadfastly. Rwanda continues to assist us in various ways. Today our bilateral relations have broadened vistas. In partnership, we must move in step with Rwanda."
President Mnangagwa said the insurgency in northern Mozambique was of great concern as political instability was not only a threat to Zimbabwe but the whole region.
"Mozambique, itself a cradle of our liberation, and our critical gateway to the world, deserves our full support against the threat of Islamic insurgency which, in any case, threatens our whole region, including our own country Zimbabwe."
Source - The Sunday Mail