News / Local
Mnangagwa's wife comforts Mutsvangwa family
17 Apr 2022 at 09:06hrs |
Views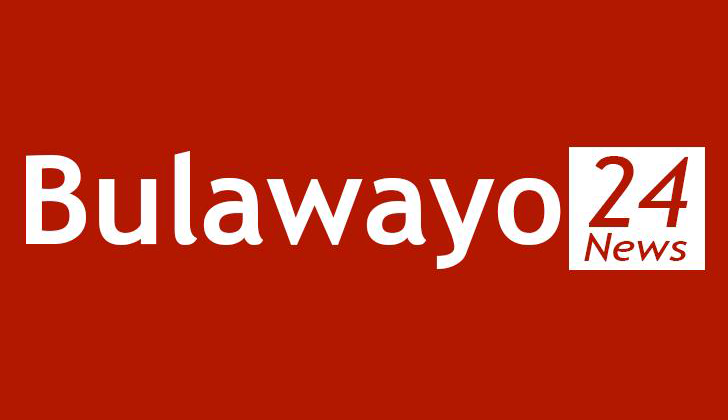 FIRST Lady Auxillia Mnangagwa visited the Mutsvangwa family residence in Harare on Friday to pass her condolences following the death of Paidamoyo Nonica Mutsvangwa in a road accident last week.
The deceased was grandchild to Information, Publicity and Broadcasting Services Minister Senator Monica Mutsvangwa and top diplomat and Zanu-PF spokesperson Ambassador Christopher Mutsvangwa.
Her father, Neville, is the couple's eldest child.
On behalf of her family, the mother of the nation paid chema (token given to bereaved family) in keeping with the Shona tradition and gave words of wisdom and comfort to the Mutsvangwa family.
She said she had also been sent by the President to comfort the bereaved family.
Mrs Mnangagwa listened as Minister Mutsvangwa narrated how she was among the first people to arrive at the accident scene.
"This week I was in Manicaland Province where I was phoned and informed that this is what had happened. I was pained that we had lost a child of that age. I heard she was a bright girl and after hearing the news, I thought of the child's parents and grandparents. When God has ruled, He has ruled, hapana zvatingaite. I have come to console you," said the First Lady.
"I have been sent by the President that you be comforted. Let your hearts no longer be burdened, God took back his child. At 10 years of age there is nothing evil this child had done. These are the angels, but be strong, and I have been sent by the President to say God has ruled, naizvozvo vati chemai netariro. We have also been troubled by this. Our daughter-in-law (the child's mother), I urge you to be strong nekuti Mwari vatanha ruva ravo uye kana rufu rwakuuya harwutaure. This is how it happens. On this child, it was hard because it was an accident. She was not sick, hence you cannot say the person has rested because they were ill. She died in an accident where there was no way of helping.
"To the Mutsvangwa family, and the daughter-in-law's family, I am saying nyaradzwai naMwari. The President has said be strong. Neville (the child's father), the President has emphasised that be comforted mwanangu. The child's spirit will not rest in peace if we continue crying because we will be calling her name while crying and she will not travel well. Let her rest in peace. Only God knows why this happened because it was written that is how she would die, nguva inozivikanwa naMwari. All of us will die one day, but we are not sure when and how, and these are the hidden things that God did not reveal to us. Please be comforted and I am happy that people came and stood by you and commiserated with you all these days. It has affected everyone."
Mrs Mnangagwa said the outpouring of grief and support for the Mutsvangwa family is testimony of how they work well with others.
"The fact that people came shows that you work well with others. This loss is not yours alone; it has come to our home and the homes of all the people who came here to be with you. For all the people who came, it is their loss too and please do not be troubled. Ask her to prepare a place for you. She will clear the way and when we also die, we shall meet again. I urge you Monica (the Minister) to pray. My daughter-in-law, please pray my daughter. I pray for our grandchild's soul to travel well. We heard she was a unifier and we pray that her spirit is accepted by God," she said while fighting back tears.
Minister Mutsvangwa described her late granddaughter as a jewel and expressed gratitude to the First Lady for her words of wisdom and comfort.
"Mhamha, we have lost a jewel. This girl had bigger brains that were bigger than her age. When I think back and when I am sitting there throughout the night, I think maybe we didn't see it that she was a great person. She was a uniter; she was a moderator. She would organise special birthdays for all of us. She would organise special birthdays for her father, mother, friends and some relatives. She always wanted to be by my side even whenever I went to our rural home. She loved relatives and her headmaster said in his 43 years of dealing with children, he had never been touched the way he was touched by the young girl. She was a bright and intelligent girl," she said with tears trickling down her cheeks.
Minister Mutsvangwa said she is the one who christened her granddaughter Paidamoyo at birth on June 18, 2011.
Her grandchild, she added, made her whole as she had no time with children since she gave birth to her child during the war.
When Minister Mutsvangwa arrived at the scene on her way to the farm, she wasn't aware that it was her family who had been involved in the accident.
"When I looked closely, I discovered it was my vehicle. My driver confirmed after seeing the number plate. I alighted from my car, and this was about 10 minutes after the accident had happened. There were so many people who were gathered without rendering assistance. I got out of the car and saw my children strewn all over the place. I saw Tawanda holding my other grandchild and I took her and put her in my car. I called Paida's name and looked for her. I called her name and never realised she was dead. I asked for assistance to carry her to my car. I didn't know she was injured badly because she was wearing a maroon tracksuit and I didn't see blood. We then put her in my car. My third son, Tawanda, was bleeding from the head and we also put him in the car. My brother's child, whom I live with here, was bleeding and I didn't know where to start. I decided to take them to Zimplats and there was neither an ambulance nor anyone to assist us.
"I did everything by myself and called Zimplats officials saying my children were dying. I was advised to get to Zimplats clinic, which I did. They opened doors for me to treat my family. I entered with three of the injured and they assisted me. Before I could return to the accident scene to carry the ones we had left, I was called by someone who told me that I needed to turn back to the Zimplats clinic as they had been assisted already.
At Zimplats clinic, I saw them assisting my other grandchild, sister to Paida, and she was responding well. I looked for Paida but was asked to calm down. I was surprised when they did not take Paida out of the vehicle. One of the health officials said there was no pulse but I told him to keep checking. I wanted to take her to hospital to doctors, but she was already gone. That is when my husband and my son arrived," recounted the Minister, adding she does not wish the pain she was experiencing on anybody.
"The pain which I have, I don't wish it on anybody. I do not know how best to console my children," she said.
The deceased's father, Mr Neville Mutsvangwa, said he had been humbled by the First Lady's visit and words of wisdom and comfort.
"I must say I am humbled because I received a message from you and from the President, and you also came in person. Thank you for coming to strengthen us and comfort us, Mama. You gave us words of wisdom that God cannot be overruled. You said if we cry so much, the child will turn back and will not travel well. I promise not to cry anymore. I am just going to ask everybody else to focus on the positives and the lesson from this," he said as he fought back tears.
Minister Mutsvangwa's daughter-in-law thanked the First Lady for being there for her family.
She could not say much as emotions got the better of her.
Ambassador Mutsvangwa chronicled the sound relations between his family and that of the President, which dates back to the days of the liberation struggle.
He said the bond was very strong.
"What you have done for us is important in that you came as First Lady and also as our mother. We have seen the depth of sorrow that was shown by the departure of my grandchild, Paida," he said.
Turning to his relatives who were in the house, he said:
"As you can see, the First Lady has been sent by our President, while she also represents herself, to come and comfort us over this loss. They have been pained by our granddaughter's demise. The First Lady is here and knows that Monica is her eldest daughter. There is nothing that is done in her home without calling Monica in the Mnangagwa household. All the President's children refer to Monica as an elder sister, from the boys to the girls."
Source - The Sunday Mail