News / Local
'Hiring lobbyists unhelpful for Zimbabwe's image rebuilding'
27 Apr 2022 at 13:40hrs |
Views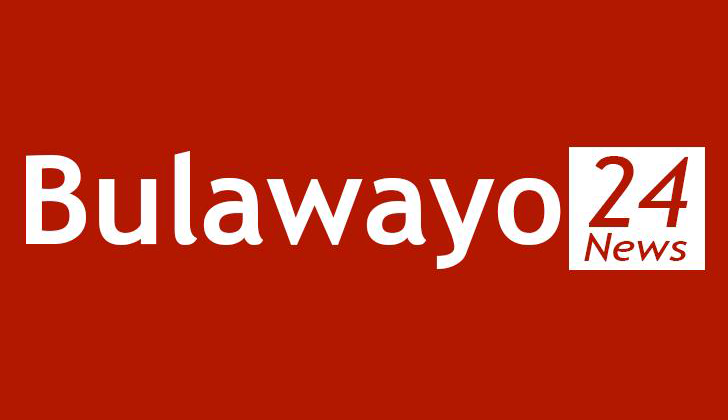 ZIMBABWE'S failure to attain and build a good image in the international community is worsened by hopeless tactics like the hiring of lobbyist organisations, critics have said.
In 2019, President Emmerson Mnangagwa's government engaged London-based BTP Advisers — which joined United States-based Mercury International Limited, Ballard Partners and Avenue Strategies Global LLC — in a quest to help Zimbabwe return to the community of nations after decades of diplomatic isolation.
But the Zimbabwe Coalition on Debt and Development (Zimcodd), a civil society organisation which champions social and economic justice, says the government's decision to hire international public relations firms in its bid to spruce up its battered image globally is pointless unless the Harare administration changes approach.
Under the National Development Strategy 1 (NDS 1), Zimbabwe seeks to boost and reignite its image through scoring better in the Good Country Index, which was at 100 out of 153 in 2019 with a target of being number 98 out of 153 in 2021.
However, the country's efforts were not sufficient to bring about transmutation in its image as it failed to secure 98th position. Harare actually performed worse in terms of ranking, emerging 111th in 2021, according to Zimcodd's abridged civil society monitoring mechanism report.
On competitiveness ranking, Zimbabwe failed to meet the NDS 1 target of attaining rank 114 out of 140. Zimbabwe's 2021 ranking was 127. This was amplified by a slide on the Global Happiness Index, from 136th to 148th out of 191 in 2021.
"The failure by Zimbabwe to attain and build a good image in the international community is largely due to her image diplomacy approach which is elite-oriented (hiring lobbyist organisations)," the report reads in part.
"The approach is not based on transforming Zimbabwe to improve ratings such as good country index, country brand ranking, global travel and tourism, competitiveness ranking and global happiness index, but rather in trying to change the perception of the international community that there is transmutation taking place while nothing has changed."
The report notes that the government failed to improve in international engagement and re-engagement, as proven by the worsening country risk index rating. The baseline target was grade CCC, which is high risk, while the targeted grade was CC, which is medium risk, yet Zimbabwe attained grade E, which is the highest risk.
"On sanctions removal, no sanctions have been removed, with the Biden administration renewing sanctions on Zimbabwe in 2021, a clear testimony that the government has not made much effort with respect to the sanctions removal process," it said.
According to US President Joe Biden, Zimbabwe failed significantly to initiate a re-engagement process, as there is an "absence of progress on most fundamental reforms needed to ensure the rule of law, democratic governance and the protection of human rights".
On competitive ranking, the baseline target was 114, while the 2021 target was 113. However, in all cases, Zimbabwe failed to attain the NDS 1 competitive ranking target, emerging 127th.
As a way forward, Zimcodd said Zimbabwe must implement political and security sector reforms.
"Rather than focus on hiring lobbyist companies, the government should channel those resources towards public service delivery, a move that is likely to increase Zimbabwe's happiness index, as citizens are responsible for answering survey questions," the organisation said.
It said the servicing of debt with international creditors is vital in redeeming the country's credit-worthiness and the ability to borrow in future.
"If the government of Zimbabwe is to improve on a good country index, it must uphold the rule of law, rejuvenate public service delivery, including social amenities, as they also con[1]tribute in image building," it said.
The turn of the millennium ushered in a paradigm shift in Zimbabwean international relations discourse. The period was characterised by the fast-track land reform programme, which was meant to correct the inherited colonial imbalances in land ownership.
Although land reform was popular among some clusters of society, it received international condemnation, as it was viewed as a violation of property and human rights. This led to the imposition of sanctions on Zimbabwe by Western nations, particularly Britain, the US and their allies.
Since then, Zimbabwe's relations with the West have waned, prompting the Robert Mugabe administration to adopt a "Look East" policy.
The isolation of Zimbabwe in the international community is detrimental to the growth and development of the country.
This is the reason why Zimbabwe is intensifying its image building and re-engagement process to thaw relations with the West, re-negotiate debt terms and open up new credit lines.
Nonetheless, the re-engagement calls for reforms by the government of Zimbabwe before the lifting of sanctions. Thus, Western countries encourage the government to uphold free and fair elections, rule of law, property rights, compensation of white farmers, implement security sector reforms, improve the Ease of Doing Business, to mention a few.
The "Second Republic" made a commitment to implement all the necessary reforms, hence the establishment of the Transitional Stabilisation Policy (TSP) (2018-2020) as the foundation upon which the government's commitment to re-engage was enunciated.
The TSP laid the foundation of NDS 1 (2020-2025) which was to take over the image building and re-engagement drive. NDS 1 has been in operation since January 2021 yet no progress report on engagement and re-engagement has been published as provisioned for in the blueprint, according to Zimcodd.
Source - NewsHawks