News / Local
Zimbabweans won't flee South Africa to return home
27 Apr 2022 at 13:41hrs |
Views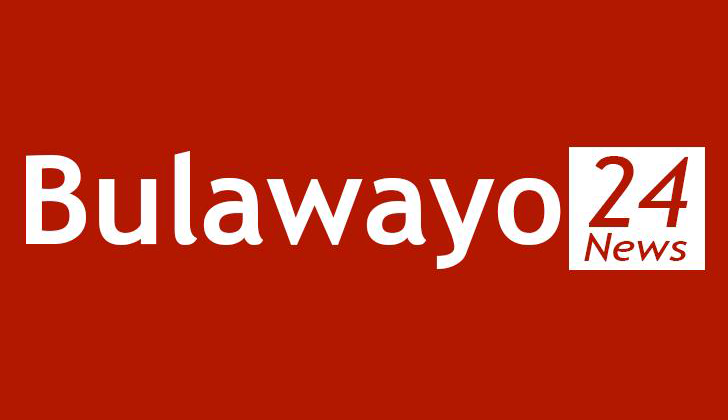 "WHEN you see a rat running into a fire, then you know that what it is running away from is hotter than the fire." - African proverb. Zimbabweans, who are in their millions in South Africa - some estimates say 1.5 million and others say three million — are caught between a rock and a hard place.
Like the proverbial rat, they are running into a fire - xenophobic inferno - in South Africa, but that means what they are running away from in Zimbabwe - protracted political and economic instability - is hotter than the xenophobia conflagration across the Limpopo River. Zimbabweans may be arrested, detained and deported, amid harassment, intimidation and violence, yet still they stay put or go back to South Africa.
They get violently attacked and even brutally killed, as the recent case of Elvis Mbhodazwe Nyathi shows, but still they soldier on there. New immigrants still arrive in South Africa even after such a horrific murder incident.
It seems nothing will deter them, not even violent, angry and hungry mobs among the South African subaltern in shacks where life can be Hobbesian — nasty, brutish and short.
Nyathi was recently killed in Diepsloot, an overcrowded, poor and violent township north of Johannesburg, by vigilante mobs for not having an identity card and alternatively failing to give them R300. His murderers managed to extort R50 from his wife Nomsa Tshuma, but still killed him.
The gruesome murder left most Zimbabweans in a state of shock and seething with outrage. Nyathi was by no means the only victim. In May 2008, a series of xenophobic attacks left 62 people, including Zimbabweans, dead; although 21 of them were South Africans.
In 2015, in Alexandra township, another overcrowded, poor and violent residential area with a sea of shacks, just across the freeway to the affluent Sandton — the best illustration of inequality in South Africa — a crowd watched as two men bludgeoned and stabbed to death a migrant from Mozambique, Emmanuel Sithole, a small-time vendor of loose cigarettes.
He was the seventh person to die in a wave of anti-immigrant violence that echoed the horrors of 2008, when more than 60 people — closely resembling the Sharpeville massacre — were killed in xenophobic attacks that shocked the world.
The images of immigrants, "necklaced" with fuel-filled automobile tires and set on fire, underlined the brutality of the killings.
The night before Sithole's murder, mobs had rampaged through the township, looting businesses run by African migrants and setting foreign-owned shops alight. The Sithole murder got a blaze of publicity after being captured on camera by photojournalist James Oatway.
Those who killed Sithole were found guilty and jailed. Sithole's killing touched the conscience of former Mozambican and South African first lady Graca Machel, widow of Samora Machel and later Nelson Mandela.
"I am South African. I am Mozambican. I am Zambian. I am Zimbabwean," she said at his memorial service. Now there is a renewed xenophobic sentiment, especially against Zimbabweans. They are the target largely because of their huge numbers and that they are always in South Africans' faces daily. Zimbabweans are accused of stealing jobs, fueling crime, especially violent criminality, and killing South Africans. Although South Africa's social and economic problems are structural and historical, as well as a product of leadership, governance and policy failures, locals are venting their anger on black foreigners.
This has given rise to anti-foreigner groups like the Dudula Movement, led by activist Nhlanhla "Lux" Dlamini, campaigning to drive away immigrants, especially from Zimbabwe. Thus, Zimbabweans are bearing the brunt of a surging anti-black African wave of hostility from locals.
However, no matter how bad the situation might be Zimbabweans will not go away. A Zimbabwean immigrant, Bongani Khumalo, living in Yeoville, Johannesburg, who works for a local manufacturing company, told The NewsHawks: "There is a new anti-black African immigrant wave, particularly targeted towards Zimbabweans, in South Africa. This has given rise to mantras like 'South Africans First', 'Foreigners Must Go' and 'Operation Dudula'. People are now living in fear, especially those in the townships. I came to South Africa in 2000 for opportunity, survival and cultural reasons. I found a way of survival over the past 22 years I have been here. So I won't go back to Zimbabwe because there are no jobs there, the economy has collapsed and there is widespread poverty, especially for ordinary people like me. My life is now here forever."
Tawanda Dewa, a Zimbabwean immigrant in Rosettenville, a suburb south of Johannesburg, who works for a hotel, said he was in that country for economic reasons and would not go back to Zimbabwe unless things change.
"I came here for one thing and one thing alone: Employment. I was working in Harare and got retrenched in 2005. After that, I spent three years jobless and then I decided to leave Zimbabwe for South Africa in 2008 in search of a job. I'm now working at a hotel, getting just enough to survive. If I go back home, I won't get a job; I will starve."
For Sibahle Ndlovu, another Zimbabwean immigrant from Bulawayo who resides in Soweto, the choices she faces are grim and difficult. "It's like one is caught between a rock and a hard place. I would love to back to Bulawayo and live with my family there, but at the same time there are no jobs in Zimbabwe. The economy is dead. So I have to choose being here amid xenophobia and going back home to starve. I work in a restaurant and I'm surviving."
Zimbabweans generally dominate South Africa's hospitality, food and beverages, restaurants and fast-food outlets industry.
This has triggered hostility from locals who feel their jobs are being taken by foreigners, although the aversion extends to professionals and those in the corporate world. South Africans say they cannot watch their country being taken over by immigrants, hence an upsurge in hostility.
Amid growing inequality, unemployment and poverty, South Africans are now scapegoating foreigners to vent pent-up frustrations even though their leaders know chasing away immigrants will not address deep-seated social and economic problems in society.
Zimbabweans are found almost everywhere in South Africa, although they are concentrated in places like Hillbrow, Yeoville and Braamfontein in Johannesburg, including the city's central business district. There are also plentiful is townships like Alexandra, Diepsloot, Soweto, Tembisa, Thokoza, Katlehong, and Daveyton, among others. Places like Sunnyside in Pretoria and Midrand are also teeming with Zimbabweans, just like Cape Town, Port Elizabeth (Gqeberha) and Durban central business district.
"Zimbabweans are all over South Africa," says Tapelo Tlou from Beitbridge in Zimbabwe.
"From Musina to Louis Trichardt, Polokwane, Pretoria, Johannesburg, Cape Town, Durban, Port Elizabeth and Nelspruit, you will always find Zimbabweans."
Brian Mudau, a Zimbabwean immigrant in the transport sector also from Beitbridge and a friend to Tlou, adds: "You see, for us we don't view South Africa as a foreign country. It's our ancestral home. Many Zimbabwean ethnicities or people like myself (Venda), Tlou (Sotho) and Ndebeles in general originate from South Africa. It's their ancestral home. So no one can tell us when and how we should visit and live in South Africa. As long as we have the papers, we are here and won't go back to Zimbabwe. People must sit down, chill and un[1]derstand this historical reality."
Apart from the majority spoken Shona, Zimbabwe's constitution recognises several other indigenous languages, which are also official languages in South Africa: Ndebele (which is a Zulu dialect), Sotho, Tswana, Shangani, Venda and Xhosa.
Besides the push and pull factors around political, economic and social issues forcing Zimbabweans to emigrate and become immigrants in South Africa, cultural affinities also influence people's movement. Migration usually happens as a result of a combination of push and pull factors.
For Zimbabweans going to South Africa, it started in the 1950s and 1960s during the Witwatersrand Native Labour Association (Wenela) days.
Wenela was set up by the gold mines in South Africa as a recruiting agency for migrant workers. Eventually, it comprised a large organisation with its own depots, buses and aeroplanes across the whole of southern Africa, covering Lesotho, Eswatini, Namibia, Botswana, Zimbabwe, Mo[1]zambique, Zambia, Malawi, Democratic Republic of Congo and Tanzania.
Studies show Zimbabweans move largely for economic reasons. The pull factors include jobs, better salaries and higher standards of living. The push factors entail lack of employment, poor wag[1]es and low standards of living. A study done by ReliefWeb, a New York-based humanitarian information portal founded in 1996 and run by the United Nations Office for the Coordination of Humanitarian Affairs, titled Migrants in Countries in Crisis South Africa Case Study: The Double Crisis – Mass Migration From Zimbabwe And Xenophobic Violence in South Africa, found that Zimbabweans move to South Africa for political and economic reasons.
"Economic hardship, unemployment and political persecution are the main push drivers of migration to South Africa," the report says.
"Pull drivers include the assistance of relatives already in South Africa and the prospect of employment."
The International Organisation for Migration Zimbabwe says the emigration of Zimbabweans to South Africa has both a negative (brain drain) and positive (remittances) impact for the sending country, but is largely influenced by economic factors. For South Africa it brings skills, but also fuels joblessness and crime in some cases.
"Zimbabwe has experienced a progressive rise in emigration since 2000, and the vast majority of the emigrants were to the southern African region (particularly South Africa). Emigration patterns have been complex, marked by an increase in informal cross-border movement, migration of highly skilled nationals and survival migration of the poor and impoverished," it says.
Over the past decades, Zimbabwe has experienced significant changes with regard to international migration flows. Historically, it was a country of origin, transit and destination all at the same time, although the balance between these three elements has now shifted. Initially Zimbabwe, whose economy was the most sophisticated and strongest in sub-Saharan Africa outside South Africa, was a major country destination, especially for migrants from Malawi, Zambia and Mozambique who now number in the millions.
It had huge opportunities, good salaries, decent infrastructure, a strong currency (the Rhodesian pound and later Zimdollar was stronger than the United States dollar) and better standards of living. As the bread basket of the region, it inevitably attracted immigrants. However, due to its economic collapse Zimbabwe is now primarily a country of origin for immigrants.
It is also a country of transit, especially for migrants from interior African countries, travelling towards South Africa. To a limited extent, it is still a country of destination. The choice is stark for Zimbabwean immigrants in South Africa: Stay on amid xenophobia, while eking out a living or go back home for peace's sake, but reel from unemployment and poverty.
For most Zimbabweans, the answer is simple: It is better to stay and endure the risk of xenophobia or even die in South Africa while doing something for a living, than go back home where there is peace only to be buffeted by a collapsed economy, poverty and suffering.
Source - NewsHawks