News / Local
Zimbabwe govt desperate for Western bailout
30 Apr 2022 at 16:25hrs |
Views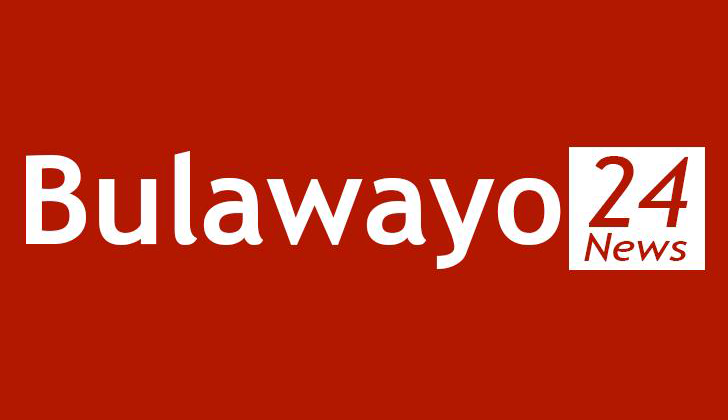 Zimbabwe has taken its begging bowl to the international community as it desperately seeks financial sponsors to help pay off nearly US$2.5 billion in external arrears owed to the World Bank and the African Development Bank (AfDB).
Finance minister Mthuli Ncube was in New York last week where he had a series of meetings with the multilateral creditors and United States government officials, among other interested parties, as the government desperately seeks to extricate the economy from a huge debt overhang.
The World Bank is traditionally run by an American while the International Monetary Fund (IMF) has been headed by a European. Ncube's charm offensive on the US and the French was a calculated effort to strike conjure some chemistry with multilateral creditors.
Ncube, a Cambridge-trained economist and former AfDB vice-president, hopes to break the jinx which his predecessors failed to unlock due to the overarching political dynamics in the country.
Zimbabwe fell into arrears with three multinational financial institutions — the IMF, World Bank and AfDB — at the turn of the millennium and, since then, the southern African nation has been ineligible to access concessionary funding from creditors.
The three creditors enjoy what is termed "preferred creditor status", which means they have to be paid ahead of other lenders such the Paris and non-Paris club.
In 2016, Zimbabwe paid off 15 years' worth of arrears to the IMF using its Special Drawings Rights holdings from the creditor. The country, which had been in arrears with the IMF since 2001, settled its obligations amounting to US$107,9 million to the IMF's Poverty Reduction and Growth Trust. However, it is still years behind on payments to the World Bank and African Development Bank, hampering its ability to tap development financing from the two. The country's arrears with the two creditors, which in 2016 stood at US$1.8 billion, has continued to balloon over the years due to non-payment.
Harare has been making token payments to some of its creditors as a goodwill gesture, but that is not enough to break the debt cycle.
Ncube said Zimbabwe will soon adopt another IMF Staff-Monitired Programme (SMP), an informal agreement between country authorities and the Bretton Woods institution's staff to monitor the implementation of the authorities' economic programme as part of its arrears clearance plan. SMPs do not entail financial assistance or endorsement by the IMF executive board.
Interestingly, despite showing optimism on the debt outlook, the country's past Finance ministers — Patrick Chinamasa, Tendai Biti and most recently Ncube — have all overseen IMF SMPs but failed to settle the long-standing arrears issue. Chinamasa at one time hosted a cocktail at a local hotel and subtly told delegates that he deserved a pat on the back after the IMF said he ticked most boxes on his SMP to-do list. Here we are.
Economic policies under the SMP emphasize the restoration of macro-economic and financial sector stability through: implementing a large fiscal adjustment, the elimination of central bank financing of the fiscal deficit, and adoption of reforms to allow the effective functioning of market-based foreign exchange and debt markets.
Structural reforms include steps to reform and privatise state-owned enterprises, enhance governance, including in procurement and revenue administration, and to improve the business environment. The SMP also includes important safeguards to protect the country's most vulnerable people.
Past IMF reports have shown that while the country has in the past made some baby steps on economic reforms, it has been found wanting in overhauling its political environment. As such, political reforms have over the years stood out as the elephant in the room for the authorities in Harare.
"One area that actually cuts across all those meetings is arrears clearance which we discussed with the World Bank, the IMF and also with those organs of the US government and also with the French board member at the IMF who are also very supportive of Zimbabwe," Ncube recently told a Press briefing.
"So we discussed the roadmap for arrears clearance, basically saying that what we would need is to look for sponsors who could sponsor Zimbabwe and that would require a Staff-Monitored Programme to be put in place and executed successfully and then we would then approach appropriate potential sponsors who could then provide us with bridge financing to clear arrears with the World Bank and African Development Bank.
"So we have those discussions on the roadmap then we will continue to push forward. The African Development Bank president has offered to be a champion for the arrears roadmap and is due to arrive in Zimbabwe next month."
In 2015, government launched a joint exercise with preferred creditors — the World Bank, International Monetary Fund (IMF) and the African Development Bank (AfDB) — to explore options to clear US$1.8 billion in arrears.
This plan was presented in Lima, Peru, and was amended in May 2016 to include repayment of IMF arrears (US$120 million) using Zimbabwe's Special Drawing Rights; repayment of International Bank for Reconstruction and Development (IBRD) arrears (US$896 million) using a term facility syndicated by the African Export and Import Bank and Lazard Frères; and repayment of IDA and AfDB arrears (US$260 and US$601 million respectively) with a bridging facility from Afreximbank to be financed from future IDA development policy operation and AfDB's transitional support facility.
The plan was however thwarted due to mounting local and international pressure against the country's ambitious arrears clearance strategy. Critics cited usurious interest rates from the financial sponsors as a cocktail for disaster as this would worsen the debt trap.
Last month, the IMF said Zimbabwe's re-engagement with creditors has lost steam despite ongoing efforts by Harare to normalise relations with multilateral creditors before extricating itself from a huge debt overhang.
"International re-engagement has lagged as stakeholders seek political and economic reforms. The 2019 Staff-Monitored Programme experienced significant policy slippages and elapsed without a review," the IMF says.
"Directors encouraged the authorities to advance reforms, noting that a new Staff-Monitored Programme could help establish a track record of sound policies and provide further impetus to their re-engagement efforts."
Political interference and policy reversals have often been cited as some of the reasons unnerving potential investors from injecting capital into the debt-ridden southern African nation. The IMF said while Zimbabwe has been pursuing a reform agenda in its quest to stabilise the economy and normalise relations with creditors, mixed signals on policy remained a source of worry.
Source - NewsHawks