News / Local
Mayors, council chairpersons sign performance contracts
01 May 2022 at 11:13hrs |
Views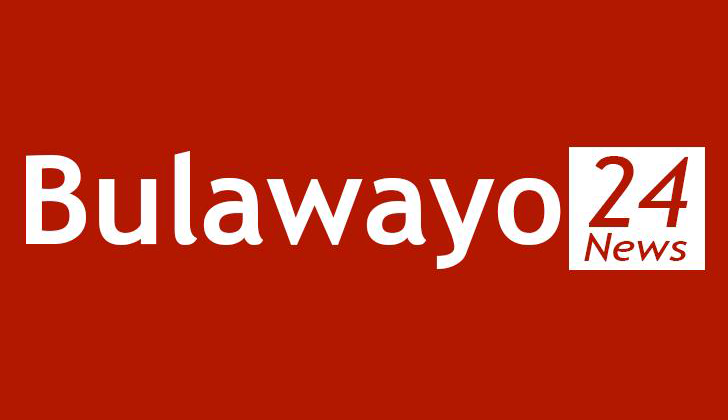 MAYORS and council chairpersons from the country's urban and rural authorities yesterday signed performance based contracts in line with Government's thrust of monitoring to ensure all arms of government contribute towards the development of the nation.
Government introduced performance-based contracts last year and all permanent secretaries were the first to sign the contracts.
Ministers, chief directors, directors and other top officials including Vice-Chancellors of State universities also followed suit in the signing of the contracts, with President Mnangagwa insisting that results of the performance of public officials will be made public.
Public officials are expected to drive the country's economic Vision 2030 of transforming the country into an upper middle income by 2030.
Yesterday, the Minister of Local Government and Public Works, July Moyo, presided over the signing of the contracts for mayors and council chairpersons from most of the country's councils, at the Large City Hall in Bulawayo.
However, a few councils, including Bulawayo mayor, Councillor Solomon Mguni did not sign the contracts, with Clr Mguni revealing that councillors had to first convene a full council meeting to review the contract before giving the green light for him to append his signature on it.
Speaking at the ceremony, Minister Moyo revealed that the contracts were a directive from the President with the thrust being to ensure positive deliverables within councils.
"Local authorities are not performing as expected of them on service delivery issues, Central Government has taken a bold decision for Senior Council Officials to sign performance contracts, these include all Mayors or Council Chairpersons and all Town Clerks or Town Secretaries or chief executive officers.
Even Senior Government Officials in Ministries are also signing these contracts.
These performance contracts will be monitored on a quarterly basis and some consultants will be appointed for validation and rating.
No one should be left behind as we move in the spirit of Vision 2030," said the Minister.
He called on all local authorities to embrace this type of Government approach and deal with issues holistically and not in a fragmented manner.
The Minister further called on the local authorities to desist from politicking regarding the contracts but focus on the wholesome picture of development.
"With these contracts it becomes easier for mayors or council chairpersons to supervise their accounting officers, ensuring that they deliver as this will have a bearing towards their performance contracts.
What will happen is that these are annual contracts where independent consultants will be engaged after every year where they will then rank the councils in terms of performances and these rankings will be made public," said Minister Moyo.
The Minister gave the mayors and council chairpersons that did not sign the contracts until Thursday at 8.30am to have availed themselves to his office in Harare to append their signatures.
Other councils that did not sign include Victoria Falls, Mutare, Chipinge, Chirundu, Ruwa, Karoi and Mvurwi.
Questioned on the reasons why he did not sign the contract, Bulawayo mayor, Clr Mguni said council has been busy with the organisation of the nation's main Independence celebrations and the just ended Zimbabwe International Trade Fair such that they did not get the opportunity to review the contract.
"With all the national events that have been taking place we did not have an opportunity to do all the necessary formalities for it to be adopted by council. We will now have to sit as council, go through it before I travel to Harare as instructed by the Minister," said Clr Mguni.
In giving a background and operationalisation of the contracts, Mr Solomon Mhlanga, the Permanent Secretary for Public Sector Reforms and Performance Management in the Office of the President and Cabinet said in coming up with the contracts, the Government was pushing for good performance in line with the values of public interest, transparency and accountability, which are key tenets of good governance.
He said the decision to have performance contracts signed at different levels was made in order to secure commitment by public officials to deliver on what they planned to implement in line with what is contained in their Five-Year Strategic Plans and Annual Strategic Plans, being guided by the National Development Strategy 1: 2021-2025, towards realizing Vision 2030.
"We are now living in a world where citizens are enlightened, they know their rights and what they are entitled to as tax payers. Due to Information Communication Technologies, citizens demand value-for money for their tax physical dollars.
By being vocal, citizens are now calling on local governments to be more efficient, transparent and accountable and to demonstrate results that bring change to their livelihoods," said Mr Mhlanga.
He emphasised that performance contracts were not being introduced in order to punish-or-find-faults among the contracted, but to assist them in measuring and achieving what they would have planned at the beginning of every Fiscal Year.
"Remember, what gets measured gets done, thus forming the basis for bonuses for high achievers as a way of motivation. By assessing the performance of the individual on a regular basis, performance contracting motivates public officials to deliver results.
The contract provides a linkage between the Local Authority's key annual deliverables, that is, outputs and outcomes and its Strategic Plan.
The thrust is to re-orient public managers to manage for sustainable development results in order to transform the livelihoods of citizens, thereby winning their confidence and trust," he said.
Source - The Sunday News