News / Local
Chigubhu laid to rest
02 May 2022 at 08:02hrs |
Views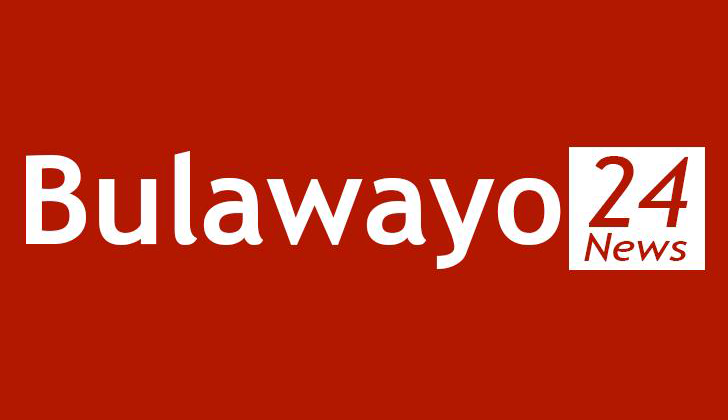 Anne Frank once said, "Dead people receive more flowers than the living ones because regret is stronger than gratitude ".
In similar fashion and sentiment artists yesterday (Sunday) raised concerns to cooperates, institutions and government in the support of their welfare saying artists across genres should be honoured and appreciated while they are still alive.
The sentiments came during the burial of the late award-winning comedian Clive Chigubu who died on Wednesday was buried yesterday (Sunday) at Umvutsha Park Cemetery in Bulawayo.
He was 31 and is survived by his five-year-old daughter and wife.
Chigubu succumbed to cancer of the lymphatic system (Diffuse Large B cell lymphoma (DLBCL), which had left him bedridden and unable to talk.
Filmaker ,Tendai Maduwa said their dues should be paid so that they are able to take care of themselves.
"I need to set a few things straight, we have seen cooperates over the years…. we don't want you in our lives when we are dead as artists, we want you in our lives when we are alive.
"Pay us our dues, give us our monies so that we are able to take care of ourselves, not to wait for us to die so that you come and brand your companies at funerals. We struggle with hospital bills and you make us social cases where we have to beg so that we live,"he said.
Veterans broadcaster Babongile Sikhonjwa said "To the BCC, we asked that we take Clive to the Amphitheater, you refused. It's ok because we need to teach you to respect us….All your manifestos be it ZanuPf, Citizen Coalition for Change (CCC) , MDC there's nothing about arts in your polices. You are not getting any votes from us."
He said it was bad for artists to be only called for entertainment.
"You call us only when you need entertainment. That is bad. If we respected arts today, Clive wouldn't be sleeping here because our government and councilors sand politicians…. Respect artists, you are busy laughing at your jokes with your girlfriends and when it comes paying us, you don't want.
"The member of parliaments who are there , either ZanuPf or CCC non of you have stood up and said what about artists… shame on you. Clive has also given us a platform to talk directly with politicians who are running the country and the city…
"We are asked that we lay Clive to rest and Lady Stanley to be a hero at 31 so that other young artists learn to work hard like him but you told us that he is too young to be buried there… Shame on you guys,"he said.
He said urged the BCC to change the way of doing things and applauded artistes from Harare who came to pay their last respect with Clive.
"We pay rates at BCC and we have that one guy who made us laugh here in the city, made us happy and you treat us like shit, when we ask.May the next artist who does, BCC, mayor , deputy mayor and councilors, we don't want to come to you but come to us and say this is what we are doing for you.
"Just to name a road after Cal_Vin… what do we have to do? To name this road after Clive Chigubhu… what is difficult.We got a young man who shook Bulawayo and made the whole country laugh including Mugabe.
"We got people from Harare who have come to respect Clive Chigubhu but our own city fathers wrote a letter in the newspapers "condolences"… let us see those condolences in action ,"he said.
He added that "If it's true that Bulawayo is the hub of arts in Zimbabwe, the BCC should be the first to show the people that for real, we are the hub of arts by showing the whole nation that we can name streets , stadiums after artists."
Meanwhile Bulawayo deputy mayor Mlandu Ncube said the local authority and the government, should rethink on how to look at artists.
"They talked about cooperates, government, institutions that they do not want to have state assisted funerals….Why do they want to wear suits and come to address them when they are dead, why not support them while they are still alive.
"As a local authority and the government, we should rethink on how to look at artists.
We as Bulawayo City Council, we have taken a step further…. As a city, all these years we have been working with Nhimbe Trust and we have gone further, employed someone who now works with artists. We are saying come forward and we help each other so that we help each other grow,"he said.
He said he thinks they should create a policy that as long as you are applying for a license in Bulawayo, what is your policy towards arts.
"Bulawayo should contribute towards the economy of the country through the create industry, this is what we should do.
"So this has taught us that we have got a lot of comedians and I will have to look through this with my colleagues on how we can slot them and develop the talent and grow our city,"he added.
Chigubhu's send off which saw scores of hundreds coming to pay their last respect saw the likes of National Arts Council of Zimbabwe (NACZ) Director Nicholas Moyo, Provincial Arts Manager for Bulawayo Province—Ms Cleopatra Dube, The Comic Pastor, Mandla Da Comedian, MaForty, comedian Doc Vikela,
Ntando Van Moyo, Sandra Ndebele-Sibindi, Gonyeti, Iyasa director Nkululeko Innocent Dube , Umkhathi Theatre Works founder, Matesu Dube, Clifford Zulu, Mzoe7, among them.
Source - Newsday Zimbabwe