News / Local
Zimbabwe trade deficit hits US$34bn as industrialisation flops
11 Jun 2022 at 09:31hrs |
Views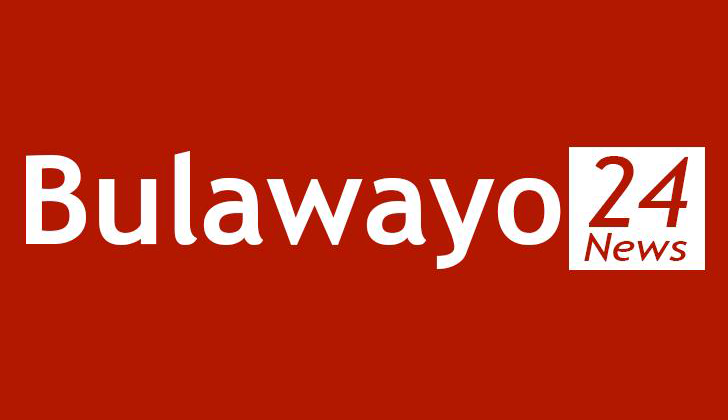 ZIMBABWE has since 2002 accumulated a trade deficit of more than US$34 billion, a clear indication that the country's industrialisation-led import-substitution programmes have failed, new data show.
The country's external sector position has largely remained under considerable pressure due to excessive foreign currency demand, even against increasing foreign currency inflows.
This pressure, according to economists, is manifested through persistent and large trade and current account deficits that the economy has been recording since 2002, even though exports of goods and services have been on an upward trend.
According to the World Bank, Zimbabwe accumulated a trade deficit of US$30,24 billion between 2002 and 2018. ZimStat data indicates that from 2019 to April 2022, the trade deficit stood at US$3,9 billion.
Further analysis of the data shows that both exports and imports have been registering some growth.
For instance, in 2019, imports stood at US$4,9 billion, before shooting up to US$5,6 billion and US$7,6 billion in 2020 and 2021, respectively.
Exports on the other hand registered US$4,3 billion in 2019. In 2020, the figure rose to US$4,4 billion, before shooting up US$6 billion in 2021.
Trade imbalances have left the country battling with persistent foreign currency shortages.
Zimbabwe started experiencing persistent trade imbalances in 2002 following a chaotic land reform programme which disrupted the agriculture sector, the country's economic backbone.
Zimbabwe's import bill is set to further balloon following the government's decision to allow the importation of basic commodities to improve availability and halt price increases.
Researchers at Wealth Access Securities warned lowering import tariffs would likely result in the flooding of cheap products from neighbouring countries, threatening the viability of local manufacturers.
Economist Victor Bhoroma said Zimbabwe has had a perennial trade deficit for the past 40 years due to decline in industrial production, agricultural output and economic instability which weighs down optimal production across various economic sectors.
He said the deficit picked up between 2011 and 2015 during the dollarisation era.
Economist and academic Stevenson Dhlamini said one of the primary macroeconomic targets identified by Finance minister Mthuli Ncube was the current account deficit which he aimed at reducing.
"However, the deficit in the current account has persisted partly because of the failed industrialisation led import-substitution programmes. This has also been exacerbated by the rise in global inflation which saw a rise in the nominal value of imports," Dhlamini said.
"Even though exports have been rising, the gap has persisted because of low capacity utilisation in our country that undermines production. Zimbabwe relies a great deal on imports for both raw materials as inputs as well as finished products in the food sector," he said.
Another economist Blessing Machiva said: "The rise in imports is attributed to a sharp increase in the importation of raw materials, fuel, and electricity as demanded by the manufacturing sector for the production of goods required for local consumption."
The central bank reported in 2021 that local products contributed 80% of retail sales in the country.
However, manufactured exports remained constrained over the period due to the inability of local companies to produce more for exports.
"Many local companies lack the necessary equipment and technology required for value addition, hence a large chunk of the country's exports in primary commodities instead of finished products. The country realises less income from its exports, especially mining and agricultural products, due to the low and huge volatility of commodity prices in the international markets," Machiva said.
He said gold and tobacco export revenues were less due to the inability of the country to penetrate lucrative European markets. A huge surge in the price of fuel is also causing a huge outflow of income from the country, he said.
Machiva said Covid-19 negatively affected trade in services causing income from services exports to decrease by 34,9% between the year 2020 to 2021. However, service imports remained very high and increased by 14% over the same period.
To correct the trade imbalance, Dhlamini said there were a number of initiatives that needed to be put in place, especially curbing illicit financial flows in the minerals sector.
"Also, efforts to improve value addition in the extractive sector need to be boosted so as to make exports more competitive. Again, increasing foreign direct investment can help boost the capital account and reduce the balance of payments deficit," he said.
Bhoroma said Zimbabwe has to implement supply side intervention to industrialise the economy. This involves addressing cost of production, incentivising value addition and import substitution by local manufacturers.
He said the country needs to address land tenure, pricing, payments and capital constraints that affect agricultural production.
"Zimbabwe has to implement policies that provide incentives to mining companies to beneficiate at source and boost values of commodity exports. Platinum miners were offered such by the previous government. It also needs to address investor concerns to boost domestic and foreign investment into export-oriented production," Bhoroma said.
Bhoroma said the government must address bottlenecks and bureaucratic issues faced by exporters. These include export retention levels, exchange rate manipulation, export licence fees and levies, he said.
Generally, Machiva said even though the authorities would want to argue that in 2021, about 80% of retail sales were local products, the truth is many companies are importing semi-finished or finished products.
"They finish manufacturing the imported semi-finished products here in Zimbabwe or do packaging for the imported finished product," he said.
"Zimbabwe has a low capacity to produce the soybeans required to crush for oils, that is why Surface Wilmar industries import crude oil. Many companies import machine parts and chemicals. As a country we import drugs, fuels, electricity, fruits, food, clothing and cars, hence there is a huge outflow of income," he said.
Machiva said the country should put the right fundamentals to boost production in the primary and secondary sectors, adding there is a need for the country to attract serious investors and reduce corruption and the cost of doing business.
"The financial sector and exchange rate stability will also help to cultivate certainty and trust in the economic environment which boosts investments and output in the long run."
"The country should also focus more on international engagement, especially with the Western countries, in order to open and explore new lucrative markets for our precious minerals like gold, diamond, and platinum. Measures should also be put in place to plug smuggling of the precious minerals and tobacco for rent-seeking motives at the expense of the nation at large," he said.
Economists also called for all stakeholders, including government, industry, consumers, employees and the micro-small-and-medium enterprises, to make deliberate efforts to support the buy-local initiative to reduce imports and localise investment to create employment and improve the livelihoods of Zimbabweans.
Source - The Zimbabwe Independent