News / Local
Prepaid Zesa for all next year
22 Jun 2022 at 06:43hrs |
Views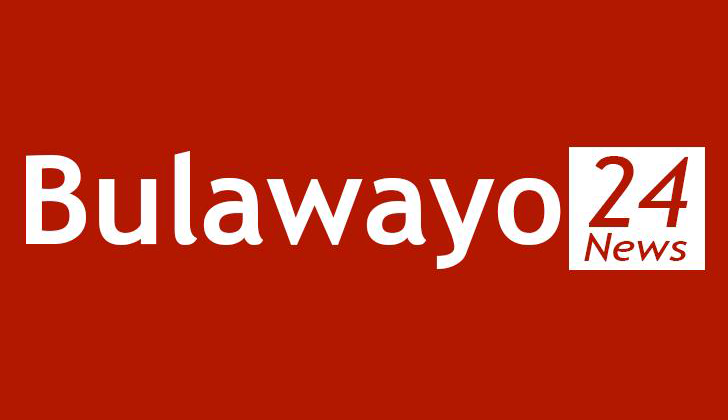 THE Zimbabwe Electricity Transmission and Distribution Company (ZETDC) has procured 100 000 prepaid meters as it targets to complete the placement of all its customers under this system by June next year.
Already the prepaid electricity system, which started a decade ago, is 90 percent complete with 732 546 households connected to the system.
The power utility has said due to the prepaid electricity system, the country is saving 123 megawatts (MW) annually.
ZETDC is also in the process of replacing faulty meters and in Bulawayo, 4 000 of the 6 000 faulty meters have been replaced.
The power utility is now replacing malfunctioning meters within 24 hours.
New wiring will be conducted for some houses in old suburbs in Bulawayo such as Makokoba, Mzilikazi, Iminyela, Mabutweni where people are using the load limit system popularly known as fixed payment system.
Yesterday, ZETDC senior management visited Bulawayo to map how the roll out of the project would be conducted.
They visited houses in Mzilikazi suburb where they observed how the colonial system had designed the electricity connection to short-change Africans.
It was observed that some housing units were designed to have 2,5 to 5 amps which is only enough power to switch on lights and not power significant home appliances.
But due to malfunctioning old breakers, residents were now accessing more power which they are not paying for.
In an interview, ZETDC revenue assurance manager, who is also the smart and prepayment meter project manager, Engineer Wilfred Shereni said the power utility has set an ambitious plan that will result in every power consumer using the prepaid scheme by next year.
"We want to migrate all remaining post-paid customers and load limited customers to prepaid.
In terms of numbers, we are looking up to close to 100 000 customers still on postpaid and load limit customers who are mainly in Harare and Bulawayo," said Eng Shereni.
"Why in those two cities? Because traditionally customers in the western suburbs or high-density suburbs, like Mbare, Mufakose, Mzilikazi, Makokoba where the capacity which those customers could take was 2,5 to 5 amps and they were looped connections."
Eng Shereni said the connection in those old suburbs was done in such a way that when they rolled out the pre-paid meter scheme, they needed to be rewired to accommodate the new payment model.
"And in other words, the way the connection was done, it was not possible to replace the existing meter by installing a pre-paid.
We had to first do what is called separation service cables which had a separate budget all together.
We have secured a budget for that and we have purchased meters and that project is going to be done.
We are hoping that by June next year we would have migrated all our customers to the prepaid system," he said.
"For the separation, it will cost around US$13 million because we are talking of cables and cables are very expensive, so cables plus other accessories, we have already done a budget and a bill of quantities and we have engineers who are dedicated for the project."
Eng Shereni said there is evidence that those on the post payment model were paying less shortchanging other power consumers and costing ZETDC a lot of money in terms of lost revenue.
He said most customers who were connected to the prepaid system with debts are close to clearing their legacy debt.
"When we migrated to prepaid most of the customers were having a debt.
Postpaid by nature is that you consume and pay later. So over months some customers had accrued debts and it was not realistic to say clear the debt at once and so we made things for them.
We loaded the debt to their accounts, which we called the legacy debt and allowed the customers to pay the debt over time," he said.
"Some had been paying from 2012 because the debt was huge but recently there was a requirement that it be cleared within three months.
So, our colleagues in the commercial section were saying some were left with one or two months towards clearing the debt."
He urged members of the public to use power sparingly considering that part of the electricity that is consumed in the country is imported.
"At the moment, we have serious constraints in terms of supply, we have to import some of the power from neighbouring countries Mozambique and South Africa because our internal generation is not sufficient.
Some of that energy is not used efficiently, so it's a plea that we are making to our customers to be more energy efficient and now through the prepaid system we are now saving 123MW annually," he said.
Bulawayo requires about 200MW while Harare consumes 500MW annually.
"So, 123MW is just above 50 percent of what Bulawayo requires.
So, it means, if we are able to save half the power that is needed for Bulawayo urban then it is quite a lot.
120MW is a big power station and that is why the prepaid meter system is called a virtual power station, it's like we have built a power station without actually constructing one, through such initiatives," said Eng Shereni.
He said ZETDC is also in the process of replacing faulty meters and in Bulawayo meters that were supplied by a certain contractor have been replaced as they are believed to have a high fault rate.
The supplier has been black listed.
Eng Shereni said in line with international standards, the power utility is now replacing malfunctioning meters within 24 hours.
Source - The Chronicle