News / Local
'Zimbabwe takes principled stand on Russia'
26 Jun 2022 at 08:09hrs |
Views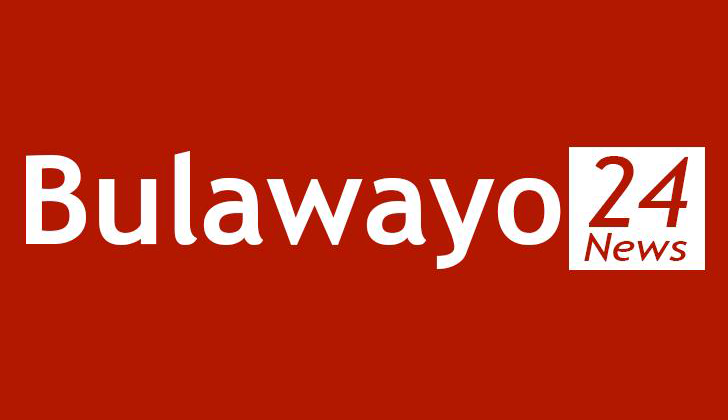 Government made the right decision to reject brazen attempts by the United States (US) to arm-twist Zimbabwe into joining a Washington-led coalition to isolate Russia for the conflict in Eastern Europe, a senior official has said.
It has since emerged that the US Embassy wrote to the Government on April 29 this year urging Harare to immediately disengage from economic and military cooperation with Russia, while offering Zimbabwe technical military assistance in return.
In a series of tweets yesterday, Zanu-PF national secretary for Finance Patrick Chinamasa said the US warned Zimbabwe against engaging in "financial or other transactions with Russia, including in non-dollar denominated transactions".
Washington further asked for the discontinuation of joint ventures or businesses between Zimbabwe and Russian defence-sector entities, which, according to Chinamasa, is tantamount to a "call to Zimbabwe to publicly disarm itself".
However, President Mnangagwa "emphatically" refused "to do the bully's bidding."
"On April 29, 2022, the USA government, through its Harare Embassy, wrote to the Government of Zimbabwe: (a) 'to urge the Government of Zimbabwe to take additional immediate action to forego military-technical cooperation with Russia in response to Russia's massive, unprovoked invasion of Ukraine';
"(b) 'to move as expeditiously as possible to off-ramp from use of Soviet/Russian equipment in favour of non-Russian alternatives'; (c) 'not to export Russian equipment back to Russia'; (d) 'to close joint ventures or businesses of Russian defence-sector entities'; (e) 'to forbid the Zimbabwean Government to engage in financial or other transactions with Russia including in non-dollar denominated transactions'," said Chinamasa.
The US, he added, offered to help Government off-ramp from Russian equipment and explore potential US alternatives.
"This is a classic case of a wolf having the temerity to self-appoint itself as advisor to the sheep on how the sheep can defend or protect itself from present and future attacks by the ravenous wolf.
"The USA is a ravenous wolf ready to eat us up greedily, ravenously devour us as its prey in the morning and at night divide the spoil."
Since the beginning of the conflict on February 24, Washington has been actively building alliances worldwide to isolate Russia.
Last month, the US Congress passed a new Bill to challenge Russian influence in Africa, targeting Moscow's perceived African allies on the continent.
Through the Countering Malign Russian Activities in Africa Act, the US plans to "hold to account African governments and their officials who are complicit in aiding (Russia's) malign influence and activities" in Africa.
Nearly half of African countries, including Zimbabwe, refused to condemn Russia's special military operation in Ukraine during a special session of the United Nations despite pressure from Western countries.
In March, more than half of the African countries chose to be neutral on United Nations resolutions on Russia's conflict with Ukraine.
Chinamasa said the US and its allies are disingenuously seeking alliances with the very countries whose liberation they staunchly opposed.
The US, for example, supported the Ian Smith regime by passing the Byrd Amendment to circumvent UN sanctions against then Rhodesia.
It also "rabidly" opposed the Land Reform Programme before imposing illegal sanctions at the behest of local surrogates.
Conversely, Zimbabwe received support in the form of arms and military training from the USSR (of which Russia was a dominant member), Eastern European countries, China and Cuba.
"The USA and its allies fought in the corner of the Smith regime," he said.
"After Zimbabwe gained its Independence in 1980, the UK – a key US ally – persuaded the new Zimbabwe Government to buy British manufactured military aircraft but went on to ground the entire fleet by denying Zimbabwe the necessary spare parts."
In addition to "overtly interfering in Zimbabwe's domestic political affairs" through sponsoring opposition political formations and a phalanx of regime change civil society organisations, the US was also openly hostile to Zimbabwe.
"So the US communication of April 29, 2022 must be understood for what it is: A call to Zimbabwe to publicly disarm itself.
"Zimbabwe should never allow foreign forces to dictate who its friends should be.
"We thank our President, E.D Mnangagwa, for his resoluteness in refusing emphatically to do the bully's bidding. Under Mnangagwa and Zanu-PF's watch, Zimbabwe will never be a colony again and will forever remain an independent sovereign State ready to take independent decisions in defence of the political, economic, social, cultural and religious interests of its people."
Source - The Sunday Mail