News / Local
Bloodbath in Tshabalala head-on accident
21 Jul 2022 at 06:41hrs |
Views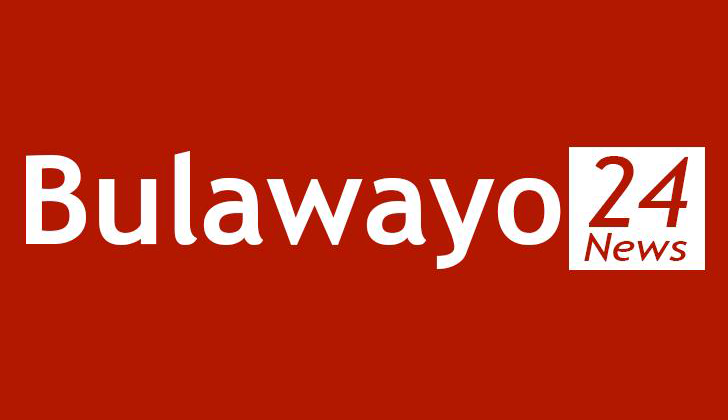 A FUEL attendant who witnessed a head-on collision involving a Honda Fit and a Nissan Elgrand where Nketa Drive and Imhlotshana Road intersect near Tshabalala suburb rushed to the scene and was greeted by blood and death.
A woman and her child as well as a pirate taxi driver died on the spot, while six people were injured.
The fatal accident occurred on Tuesday at around 4PM.
The fuel attendant who works at a nearby fuel station helped retrieve the bodies.
He said there were two silver Honda Fits that were speeding coming from Mpopoma headed to Emganwini and one of them ended up being involved in a head-on collision.
"I'm not sure whether they were racing or they were competing over customers but they were moving at a high speed.
The traffic lights for them were signalling green; when they got to the intersection, the one on the left lane encroached on the one on the right lane," said the fuel attendant.
"The one on the right lane saw that he was headed to an island and went into the opposing lane.
Unfortunately, this is where a Toyota Elgrand was also approaching the traffic lights and this is where they had a head-on collision, with the Honda Fit overturning and the Elgrand facing the direction it came from."
The fuel attendant said the second Honda Fit stopped metres away from the scene for less than a minute and sped off.
He said they then rushed to the scene to help the injured and were greeted by blood and death.
"We pulled out the driver and the now deceased. I don't think the driver survived because he was injured. When we wanted to overturn the car, we noticed that there was a woman and her baby, I think about three months old, who were trapped underneath".
The six who were injured were ferried to Mpilo Central Hospital. The woman and her child are yet to be named as their next of kin have not been a notified. The driver of the Nissan Elgrand and two passengers from both vehicles are also in hospital.
Police identified the deceased, who was the passenger in the Honda Fit but is said to be a pirate taxi driver as 27-year-old Peter Mlauzi of Njube suburb and the injured driver as Sandile Dlamini (27), who is in hospital.
Police said the Honda Fit had six passengers on board while the Elgrand had two.
According to Mlauzi's father, Mr Peter Mlauzi, his late son was a pirate taxi driver plying the Mpopoma-Emganwini route.
He said he was at work when he was phoned by one of his children at around 4PM who told him about the fatal accident.
"So I left work and while I was in the kombi I was phoned again only to be told that Peter had died," said Mr Mlauzi.
"When I got off the kombi at the traffic lights, I saw a body covered by a red blanket by the police. I also saw a child that looked like three or so months old. I then identified myself to the police as Peter's father and they took down my details."
Mr Mlauzi said he was permitted to open the blanket to positively identify his son.
"Peter had a lot of injuries on his face which was covered in blood.
There were injuries on his back which I saw when he was being put in the steel coffin, and there was a thick whitish substance, that looked like isitshwala coming out of his mouth," said Mr Mlauzi.
He described Peter as a jovial man who loved his children and was never a problem child.
"Peter was a good son and father to his children and husband. He was always jovial. Peter started as a tout and became a driver of Honda Fits that ply the Mpopoma-Emganwini route," said Mr Mlauzi.
At the rank where Peter used to work from at the Nketa Drive and Luveve Road traffic lights, it was business as usual.
However, his friends were in mourning saying they were still in shock that Peter had died after seeing him leave about 15 minutes before, only to die some six kilometres away.
A pirate taxi driver Mr Privilege Mubako said his last memory of Peter was of him getting into the Honda Fit and leaving for Emganwini.
"I saw Peter leaving for Emganwini at around 3.45PM on Tuesday.
I was taking passengers to town and when I returned at around 4.30PM I received the news that he was dead.
The last memory I have of him he was joking around with his friends at the rank," said Mr Mubako
One of his friends, Mr Godknows Ndlovu said he was hurt by Peter's death, a man he had immense respect for.
"Peter was my friend, but he would call me Mdala, I was like his brother. He wasn't a violent person, he was always peaceful, jovial and cracking jokes with other people. I last saw him on Monday, as on Tuesday I was somewhere else, but I was shocked that he died in that manner. I will miss my friend," said Mr Ndlovu.
At the accident scene, blood, oil and car parts are still strewn where the collision happened and it is the talk of the neighbourhood.
Bulawayo police spokesperson Inspector Abednico Ncube called upon members of the public to come and identify the bodies of some of the deceased as they did not have any form of identification on them.
"We urge motorists, especially Honda Fit mshikashika, not to overload their vehicles and to exercise extreme caution on our roads to avoid unnecessary loss of life. We also warn these pirate taxis not to compete on the roads as they put people's lives at risk," said Insp Ncube.
Source - The Chronicle