News / Local
POLAD electoral reform declaration forces ZEC to announce results in 72 hours
22 Jul 2022 at 07:37hrs |
Views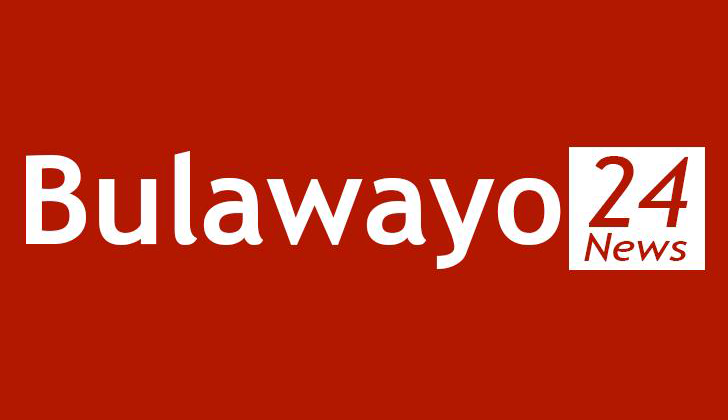 The Political Actors Dialogue (POLAD), a grouping of 16 political parties which took part in the 2018 elections, including Zanu-PF, has released a declaration recommending electoral reforms before next year's general elections.
Among the reforms, POLAD wants all election-related legislation to be consolidated in the Electoral Act; stops police from interfering with door-to-door campaigning and gatherings of 50 or fewer people and seeks to guarantee that assisted voters can only get help from a person of their choice who will be barred from assisting more than one person.
The reforms would also guarantee space for participating parties on state television and newspapers and reduce the time by which the Zimbabwe Electoral Commission (ZEC) should announce election results from five to three days.
The raft of recommendations would require legislative changes to take effect.
The declaration was signed in January but only publicly released on Wednesday. National Constitutional Assembly president Lovemore Madhuku, a member of POLAD, said the delay in releasing the document was because of President Emmerson Mnangagwa's unavailability to give it his seal of approval. Patrick Chinamasa signed for Zanu-PF.
"We had to send it to president first before making it public. From January to March we had the issue of the by-elections and we eventually submitted it in May," Madhuku told ZimLive.
"There was also a need for an internal committee in POLAD which I chair, on governance and the legislative agenda, to meet and understand the 16 issues of convergence. That meeting only took place last week in Kadoma."
Madhuku said the ministry of justice had the document since May.
"I understand the justice ministry is currently working on an Electoral Amendment Bill. As POLAD, we can only make recommendations, but we expect that since Zanu-PF has signed, and the president has approved, there shouldn't be any more hurdles," Madhuku added.
Zimbabweans vote in general elections in the second half of next year. Opposition parties say the current framework of electoral laws favours Zanu-PF, and where laws exist to guarantee a fair conduct of elections the ruling party has manipulated public institutions including ZEC and the police to frustrate their implementation.
"We want people to see what we have tried," Madhuku said, referring to POLAD which was assailed as a Zanu-PF talk shop by critics and boycotted by the main opposition Citizens Coalition for Change leader Nelson Chamisa.
"We actually had 20 things we wanted to see implemented, and four had to be removed completely because they touched on the constitution. That's my frustration with the current constitution. You can't do so many things unless you change the constitution. We pushed hard to change the current winner-takes-all system in favour of proportional representation; and diaspora voting was difficult because the Constitutional Court already ruled that the constitution does not provide for that."
The POLAD proposals include a change of law to say ZEC must announce election results within 72 hours (three days) from the present 120 hours (five days). That declaration was wrongly captured in the declaration as "96 hours", which Madhuku blamed on a clerical error.
"ZEC is currently allowed up to five days, and our proposal is to reduce it to 72 hours. The secretariat guy from the ministry of justice must have lost track because the discussions went on too long as we haggled over whether it should be 72 or 96 hours. The majority felt that 96 hours was no different from the current five days. The real recommendation is that we must reduce it to 72 hours. So that's a typographical error but because it's already signed you can't amend it, but it's obvious there's an error," Madhuku said.
The POLAD declaration says delays in announcing election results "may lead to unnecessary anxiety and political tension." The clause however provides that ZEC can apply to a judge of the Electoral Court for an extension.
On assisted voting, which opposition parties say has been used to intimidate voters especially the elderly and people in rural areas, POLAD declared: "All persons who require assistance to vote should be allowed to be assisted by a person of choice but must be required to sign a declaration for request for assistance. It must be a criminal offence to make a misrepresentation relating to illiteracy or disability. No person shall b e allowed to assist more than one voter."
POLAD also addressed the controversial issue of the design of the ballot paper. In the 2018 elections, while listing the presidential candidates, ZEC created a two-column ballot paper and ensured that Mnangagwa's name was top on the right side column.
"Best practice, regarded as transparent and democratic, is that the election management bodies must not have discretion on the shape or appearance of the ballot paper," POLAD declared.
"This must be fixed by law. It is proposed that a provision be inserted in the Electoral Act prescribing that the ballot paper shall have a single continuous column of names of candidates in alphabetical order of surnames, whatever the length."
POLAD is also recommending that the proclamation of the election date should be done at least 90 days before polling, and that the voters roll should be closed for new registrations 14 days after the proclamation and made available to candidates at least seven days before the sitting of the nomination court. The nomination court, POLAD says, should sit over five days with the fifth day dedicated to announcing successful candidates.
The current requirement for candidates to file nomination papers in one day between 10AM and 4PM is "colonial, unduly restrictive and undemocratic," POLAD said.
The declaration also proposes legal amendments to restrict police interference with political gatherings. It calls for "regulation of political campaign meetings" during the period from proclamations of elections up to polling day "to be kept to a bare minimum."
The parties agreed that for door-to-door campaigns; meetings of less than 50 people indoors and meetings of less than 100 people in open space police should be "notified for record purposes only."
"All other political campaign meetings: two days' notice to the police," the POLAD principals said.
Presently, political parties must give police seven days' notice to hold gatherings. During by-elections in March, police issued over a dozen prohibition orders to the opposition, banning their campaign rallies on flimsy grounds.
POLAD also wants all election-related laws to be consolidated in the Electoral Act including political party financing, regulation of political rallies, and access to public media by political parties during the election season which are all currently separately legislated.
State funding for political parties should be "widened to promote multi-party democracy."
"The current system of state funding of political parties does not promote growth of a truly democratic multi-party system," they said. "It does not take into account all votes cast in a general election. It has a high minimum threshold of 5 percent of votes cast and it does not consider votes cast for the president and for local councillors… The minimum threshold must be reduced to less than 5 percent."
A recent constitutional amendment providing for 30 percent of candidates in council elections to be women must also be captured in the Electoral Act in time for 2023, POLAD said.
On reforming public media coverage of political parties, POLAD wants the Electoral Act to clearly spell out prime time coverage for political parties taking part in an election.
"Access to the public media during election season, particularly radio and television, is uneven," the parties agreed. "This must be remedied by a legislated two-hour free slot during prime time viewing for every political party participating in the election and a minimum of five articles at least on pages with odd numbers. In addition, ZEC must monitor fair coverage of all political parties in the public media."
The declaration does not say if the two hours and five articles are for the entire election season, or a defined time period.
Madhuku said he hoped parties that boycotted POLAD will buy into their efforts.
"The public must join us. Now that they have the declaration in front of them, they must stand up and say 'you're not implementing the agreement'. Why would Chamisa not take that whole 16-point document, add his 30 or 40 points, and say, 'these are okay, but in addition let's have this?'"
Source - zimlive