News / Local
Zimra garnishes Chinese contractor
22 Jul 2022 at 10:42hrs |
Views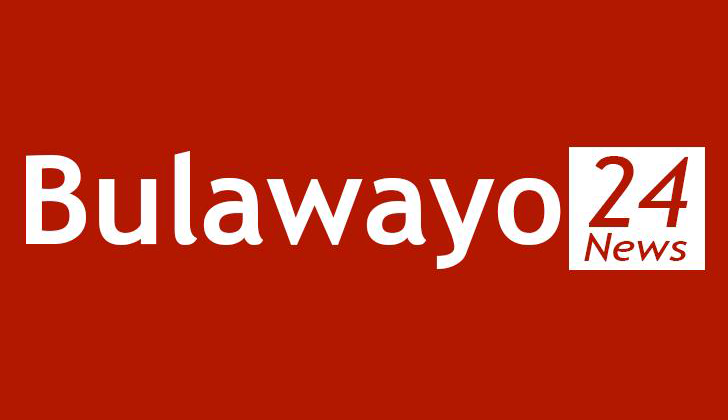 THE Zimbabwe Revenue Authority (Zimra) has garnished for the fourth time in six months, bank accounts of a Chinese contractor, China International Water and Electric Corporation (CIWE), developing Lake Gwayi-Shangani over non-payment of taxes, a move which has scuttled progress on the massive project.
It also emerged that the Finance and Economic Development ministry was struggling to release funding on time, further delaying the century old water project expected to be a solution to Matabeleland region's perennial water problems.
Sometime last month, CIWE contract workers went on strike due to late payment of May salaries.
This is contained in a presentation done by Lands, Agriculture, Fisheries, Water and Rural Development ministry chief director Tinayeshe Mutazu, during a recent tour of the giant dam by the Parliamentary Portfolio Committee on Budget, Finance and Economic Development.
The Zimbabwe Independent this week obtained Mutazu's presentation.
"Disbursement of funds from the ministry of Finance (and Economic Development) is currently lagging cash flow requirements for running the project. Due to a lack of funding, the project failed to receive cement consignment from June 6, 2022, to June 30, 2022," Mutazu told the committee on July 5, 2022.
"Zimra garnished CIWE accounts on June 13, 2022, for the fourth time in 2022. The revenue authority is citing tax compliance issues and is demanding VAT (value-added tax) payment soon after submission of an IPC (interim payment certificate) to the employer.
"Garnishing of accounts which has not been resolved since the beginning of the year will continue to hamper progress on-site if a permanent solution is not made. Non-payment has severely disrupted progress on site. The target of four metres was missed for June 2022," he added.
Mutazu could not be drawn to disclose how much CIWE owed the national revenue collector.
Also, concerted efforts to get a comment from CIWE were fruitless.
Zimra did not respond to questions sent via email.
But in his document, Mutazu noted that contract workers downed tools on June 15, 2022, following non-payment of May 2022 salaries. They resumed normal duties on June 23, 2022, after receiving salaries.
He said progress on the project was severely disrupted between May 12, 2022, and May 21, 2022, after 25 positive Covid-19 cases were recorded on site.
The contractor reacted by scaling down all operations to contain the spread of the virus. Normal operations resumed on May 22, 2022. The project, which was awarded to CIWE in 2003, has faced a lot of false starts due to lack of funding.
Once complete the multi-million dollar project is envisaged to end Bulawayo's perennial water challenges while creating a greenbelt along its 240km path.
Construction of the Lake Gwayi-Shangani, according to the government, is now at 67% completion. It is part of the National Matabeleland Zambezi Water Project.
Budget and Finance parliamentary portfolio committee chairperson Matthew Nyashanu said the garnishment of company accounts by Zimra, while lawful, was retrogressive.
The committee, he said, shall "revisit this law and make the necessary recommendations to the executive".
"By garnishing accounts, Zimra is acting in terms of the law. However, the Constitution of Zimbabwe mandates Parliament to make laws for good governance of society.
"It is, therefore, our prerogative as Budget, Finance, and Economic Development Parliamentary Committee to review the piece of legislation which empowers Zimra to garnish accounts with a view to making it fit into contemporary ways of doing business.
"As a committee, we shall revisit this law and make the necessary recommendations to the executive," Nyashanu said.
Tax expert Tendai Mavima said the law, which empowered Zimra to demand VAT from taxpayers before receiving payments from their clients, was unfair.
"The law says once you have issued an invoice, Zimra will demand that you pay the VAT on that transaction but that invoice may be paid after 60 days or 90 days. But Zimra will say in the interim, may you please pay the tax due and this becomes a problem," he said.
"It is a problem because before one collects the payment from the client Zimra demands money. Generally, the issue of garnishee order is the last resort.
"If Zimra is reasonable and they can understand their clients, it will be better because in a number of cases garnishes have not yielded desirable results for both the Zimra and the taxpayer and for the economy.
"We know Zimra's motto is to promote business. So, if you then literally close a company, it means you have moved away from your motto. Despite having a mandate to collect revenue but if Zimra's actions result in company closure, it becomes a serious challenge," Mavima said
He advised companies to make payment plans which they can honour.
Source - the independent