News / Local
Chadzamira, Mavhenyengwa battle re-ignites
30 Jul 2022 at 19:10hrs |
Views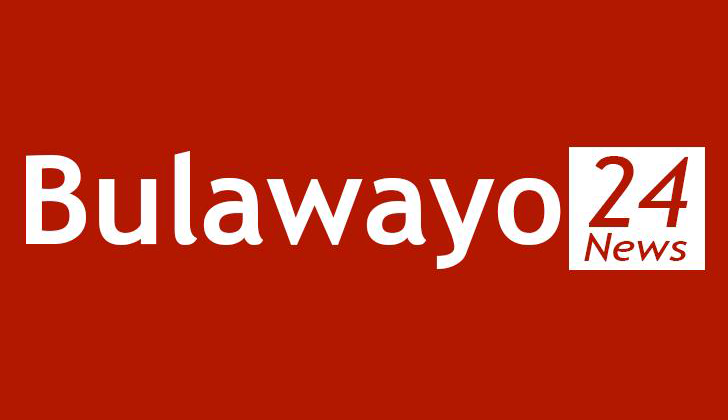 The factional battle which threatened to tear Zanu-PF Masvingo province last year has been re-ignited as the two warring camps tussle for the provincial youth chairperson post that was left vacant following the elevation of John Paradza to deputy national secretary for youth affairs.
The factions are allegedly being fronted by former provincial chairperson who is also the Minster of State for Provincial Affairs and Devolution Ezra Chadzamira who is alleged to belong to President Emerson Mnangagwa's camp and his successor Robson Mavhenyengwa who is alleged to be a vice president Constantino Chiwenga loyalist.
Mavhenyengwa confirmed the elections and said as the provincial chairperson, he will accept whatever outcome saying the process was going to be done freely and fairly.
"The elections will be done on Saturday and as the chairperson I will accept the results as they are, because the process that will be used there will be very free and fair. The contestants are both Zanu-PF so they are just electing the one who will lead them hence there will be no challenge at all cost," said Mavhenyengwa.
The elections will be held on Saturday July 30 at Masvingo Polytechnic with the electorate being district chairpersons, District Coordinating Committee (DCC) youth affairs secretaries and provincial executive members.
Masvingo Provincial Secretary for commissariat Brian Munyoro who is also alleged to have dumped Mavhenyengwa faction and mended relations with Chadzamira refused to comment on the elections saying the youth wing was responsible for comment.
"It's a youth thing and they are the ones responsible for everything so I cannot comment. I think you can get in touch with comrade Paradza," he said.
The camps have already booked their members at local hotels and lodges to avoid those who would flip flop in the last minutes.
Three people have since lined up for the post with Chadzamira faction being represented by Charles Munganasa who is the youth league's secretary for administration while the Mavhenyengwa faction fielded two candidates namely Israel Lunga who is the current secretary for commissariat from Chiredzi district and Delight Mandebvu from Bikita district who was deputising Paradza as youth chair.
Close sources said Mavhenyengwa camp is trying to buy Mandebvu out of the race to strengthen their position and has been offered US$1000 but he is refusing to step down saying the money is too little.
"They offered Mandebvu US$1000 to step down and pave way for Lunga but he refused saying the money is too little, so it's mostly likely that he will remain in the race," said the source
However, sources within the faction dismissed the allegations that they were offering Mandebvu money saying Lunga stands a better chance than both Mandebvu and Munganasa who is being accused of selling out by both factions.
"Munganasa was a Mavhenyengwa loyalist during the provincial elections last year. He however shifted after seeing that the Chadzamira faction had no candidate and wanted to use that ticket to the top post
On the other hand, Mandebvu has no ground so no one can offer him money to step down, he will simply lose," said the source.
Another source however said Munganasa stood a better chance since Mavhenyengwa camp has two candidates who are fishing from the same pond.
The source said the double candidature was a result of internal factions where some Chiredzi big wigs are against Lunga thereby funding Mandebvu.
"The reason why Mavhenyengwa faction has two candidates is that, initially each district had its own candidate, however, Mwenezi and Chivi chickened out leaving three. Mandebvu was supposed to step down but he was persuaded by some members mostly from Chiredzi who are against Lunga since they have their own battles as a district. So they are the ones who are funding Mandebvu," said the source.
On the other hand some in Chadzamira camp are against Munganasa whom they accuse of having double standards hence division over Lunga and Mandebvu.
Another source said Munganasa was now threatening the Mavhenyengwa faction saying if they continue fighting him, he will expose how the Mavhenyengwa faction rigged Chadzamira during the provincial chairpersonship contest.
"Munganasa has no ground. He will get few votes from Masvingo district but the general electorate is against him saying he wants to soil Chadzamira's name and affect his bid to get into the central committee.
"He now wants to be saint and threaten to release information on how Chadzamira was rigged but by the time we wanted that information, he was not forth coming," said an inside source.
Contacted for comment, Munganasa said there were no factions in the party, saying those who believed in factions were not mentally stable.
"Factions exist in the heads of mad people. Towards elections people support certain individuals then we regroup after elections. I hope Zanu-PF bestows the responsibility of this particular leadership on me at this juncture," Munganasa said.
Source - TellZim News