News / Local
Zimbabwean villagers cross into Botswana to fetch water
27 Aug 2022 at 06:01hrs |
Views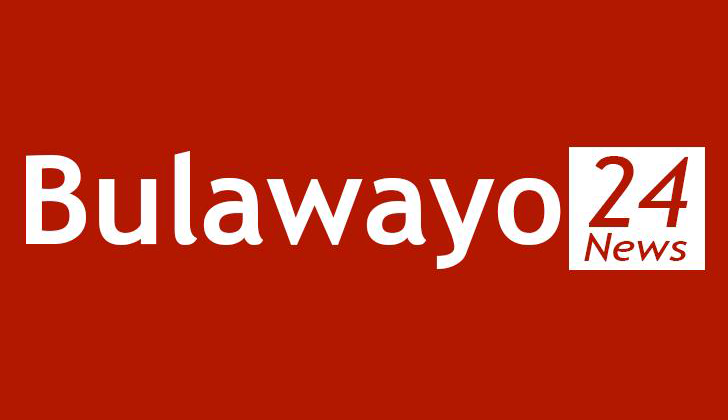 VILLAGERS from four villages in Ward 10, Bulilima District in Matabeleland South have been forced to illegally cross to neighbouring Botswana to fetch water from Maitengwe River after the wall of Fubawulu Dam, their only source of water, collapsed in 2019 resulting in the dam becoming completely dry.
Villagers and diasporans from the Ward, which has a total of seven villages, have since mobilised themselves and managed to raise 150 000 rand.
The money was used to hire a grader from Bulawayo, 250 km away, and meet labour costs for the reconstruction of the huge wall that collapsed.
Each of the 1 350 homesteads in the ward, was required to contribute 100 rand while diasporans forked out 450 rand each.
Villagers Ms Thembelenkosini Ndlovu and Ms Handukani Sibanda of Tshilukutu village cross the Botswana border carrying buckets full of water fetched from Maitengwe River
A further 50 000 rand is needed to reconstruct the spillway which was condemned by council engineers.
"That project is purely community funded, as council we provided them with technical expertise so that a similar disaster does not happen again," said Bulilima District Council acting chief executive officer Mr Brilliant Mlauzi.
What makes the situation even more unbearable for the villagers, especially from four villages; Fubawulu, Nsubula, Bambadzi and Tshilukutu, is that there are no boreholes, making them completely reliant on the dam, which is now dry.
Council has blamed financial handicap and the deep water table as the reason why it has been difficult to drill boreholes.
Ward 10 councillor, who is also the Bulilima Rural District Council chairperson, Councillor Zoolakes Nyathi said they once tried to drill a borehole at Fubawulu but the rigs were only 70m long while the water table was 100m deep.
"As council we received funds from the Community Development Fund as well as the devolution fund but pressing priority issues made it difficult to use the funding to drill boreholes. We used CDF to build a clinic for the Ward because there was no clinic in the ward, Mpimba Clinic which is only waiting to be opened. As for the devolution funds, the money was used to construct sewer ponds for the Hlalani Kuhle houses in Figtree because of fear of disease breakouts," said Clr Nyathi.
River Maitengwe is, however, dry so villagers dig water holes (imthombo) and have to wake up as early as 4am, in the process exposing themselves to criminals. Rape cases have also been reported.
"We know that we are illegally doing this but the good thing is that border security know our water plight, as long as one is fetching water there is no problem. Our only challenge is the distance we walk to the river, it's about 5km from where I stay," said Ms Handukani Sibanda from Tshilukutu Village who was in the company of Ms Thembelenkosini Ndlovu.
Their livestock drink from the same river but on the Zimbabwean side which, however, is further than 5km hence their decision to cross the border.
On the Zimbabwean side, it's the same modus operandi (water holes) for fetching water for livestock.
"It's not an easy task when fetching water for our livestock, you can imagine a herd of say 25 cattle, plus other animals like goats and donkeys. You fetch water using a single 25 litre bucket until all the beasts are done," said Mr Wabo Khuphe who was attending to his donkeys.
Tshilukutu village head, Mr Count Nleya said theirs was a struggle which needed urgent attention.
"They say water is life and since we have no access to water it means we have no life. It's due to the benevolence of Botswana authorities who took a decision not to chase us otherwise this could be a real disaster for us, a whole village with no single borehole, its tragic," said Mr Nleya.
His Bambadzi counterpart, Mr Patrick Moyo echoed the same sentiments.
"My village has no borehole, people rely on digging imthombo at Maitengwe river on the Botswana side, which has many risks from criminals to wildlife especially elephants," said Mr Moyo.
Despite Bambadzi Primary School having tap water which they draw from Maitengwe River, villagers who want to enjoy tap water have to part with 40 rand.
"This position was arrived at so as for the school to meet maintenance costs such as to buy diesel. Less than 30 villagers actually paid," said Mr Moyo.
Ms Chengetai Nyathi, from Nsubula village, said whenever she thinks of water, her heart sinks.
"Life for us is unbearable to be honest. Can you imagine walking for more than 5km to go and fetch water, worse in a foreign country where your trip can turnout for the worst. While we have generally enjoyed peace from border security, once in a while you can be harassed, especially if there has been a change of shifts. Just recently there was a case of rape because we wake up sometimes around 4am when it's still dark," said Ms Nyathi.
To alleviate water challenges, Government, through the Zimbabwe National Water Authority (Zinwa), embarked on 12 impact dam building project with the giant Lake Gwayi-Shangani being the project's flagship.
The project is in line with the Second Republic's vision to transforming Zimbabwe into an upper-middle income economy by 2030.
The new dams will also have hydro power stations in line with the Second Republic's thrust of rural industrialisation as the nation targets food self-sufficiency.
Electricity generated from the dam sites will provide power to rural communities while also powering irrigation projects set to be established following construction of the water bodies.
Source - The Chronicle