News / Local
Magriza Made Me Cook takes township tourism to another level
27 Aug 2022 at 06:02hrs |
Views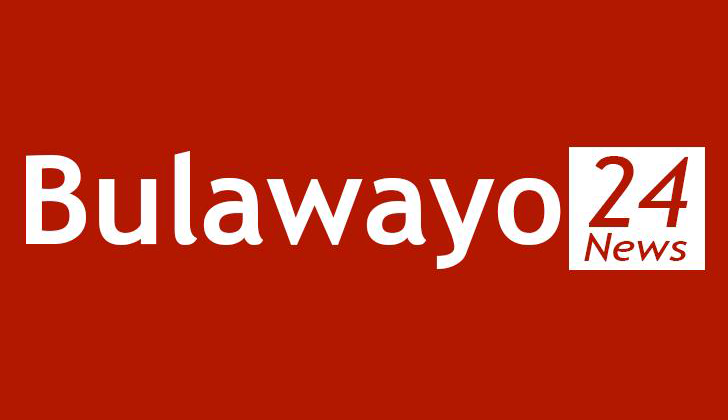 IN our African society, grandmothers play an integral part in the family. From telling folktales to disciplining, and taking care of grandchildren, these matriarchs are the glue that strengthens blood ties.
Everyone has a grandmother story and to Prince Sivalo Mahlangu, his maternal magriza, slang for ugogo (grandmother) is the person that made him cook, a rare occupation for the boy child who is usually tasked with "masculine" duties which include herding cattle, watering the garden and anything that will keep him far from the kitchen.
Mahlangu would not be your ordinary boy next door. Not under Violet Masiye's watch. Through lessons taught by uMaNkomo also known as Masiye, Mahlangu was to embark on a journey that would see him establish a food and culture review YouTube Show called Magriza Made Me Cook (MMMC) in 2020.
MMMC subscribes to the idea that Africans need to take a proactive role in documenting their own history, heritage, and stories, sensitising, reviving and motivating people to travel and get to experience the beauty of Africa. Saturday Leisure tracked down the YouTuber for a chat encompassing his love for food, township tourism, sport and everything in between.
Documenting diverse foods and cultures is not a new thing as arguably the most-watched food review show, Sonny Side's "Best Ever Food Review Show (BEFRS) has even touched base in Zimbabwe. MMMC is all about documenting diverse foods, history, and culture. Spearheaded by Prince Sivalo Mahlangu who is the host and narrator of MMMC episodes which have become a household brand around the country, the channel is gaining traction.
Prince, 32, was born in Bulawayo and is a proud father to Aphile Mnqobi. His roots are traced to his rural home KoSivalo in Nkayi. He is a big fan of music, travelling, art, and reading books.
Mahlangu did not take sole credit for the establishment of MMMC, but showed his gratitude to the team that he closely works with. "MMMC was established in 2020 and is run by me, Thembani Melusi Phakathi, Thamsanqa Sibanda, Tswarelo Mothobe, Ishmael Mkandla and Advise Meluleki Mpofu. These people have been supportive of my dream from day one," he said.
Without Violet Masiye, there would not be any talk of MMMC as well and Mahlangu vividly remembers how his Magriza shaped the man he is today. "Growing up, my grandmother was instrumental in shaping my love for cooking and preserving our culture. She always used to say that food is an important component of culture and thus is very pivotal in any homestead. Fast forward, it has always been my dream to be on YouTube, and sharing my grandmother's wisdom was a starting point for the brand," he shared.
Mahlangu's job has afforded him the chance to travel to different parts of the country, learning different cultures and traditions, but Matobo Hills has a special place in his heart. "Zimbabwe is a beautiful country filled with amazing scenery, culture, and people. Having travelled across the country, I must say that I love the uniqueness of Matobo Hills. As one of the five World Heritage Sites, this area combines both culture and nurture in an astonishing way," said Mahlangu.
Mahlangu and his team have been on a drive to promote township tourism and this has seen them visiting vast beer gardens around Bulawayo where $1 meals have been offered. "On MMMC, we have a segment that is called Township Tourism. The idea behind this section is to document the history surrounding the country's townships. When doing the Pumula segment, we decided to look at the work done by the women who cook at Pumula Old Beer Garden.
"We've worked extensively with other beer gardens as we once did a documentary with Ingwebu Breweries on the location and naming of beer gardens within the city of Bulawayo."
The brand subscribes to four important values; Ubuntu, Respect, Creativity, and Minimalism. The main cuisine of the channel is traditional food which is diverse and can be used for different dishes and occasions. "Food is part of our culture and heritage. I personally believe African food holds so much value, both in the heritage and nutritional value aspects. The diversity of our food is one feature that I love and as a heritage cook, I'm intrigued by how some of our food is connected to the spiritual dimension of our existence.
"For example, look at how amabele (sorghum) is used across the kitchen and into the beverages side. That is amazing!" he said.
Traditional food enthusiasts surely enjoy the contents of the MMMC channel as different recipes are shared and one of them is the umcaba where there is, "a combination of ground sorghum and amasi (sour milk)". I've cooked this dish at several events and people love the topping I put on the dish . . . uluju (honey). Incredible taste!"
In as much as Mahlangu travels around different places teaching people culinary skills, he has been learning in the process as well. "I've learnt ubuntu, compassion, love, respect, wisdom, and commitment. As a cook, these traits are indispensable for having a fulfilling career. In the kitchen, you always need to learn and be able to share your talent with the rest of the world.
"I love to meet people and to get an opportunity to learn and share ideas. The show has allowed me to learn how other people view the world and how they interact with their environment. The most rewarding aspect is definitely getting to cook and learning about new dishes," he shared.
Just like any other endeavour, challenges are part of the process and Mahlangu has had his fair share of those. "The reception that we always get from elderly people is sometimes undermining. Some people say that young people are incapable of focusing/documenting culture and heritage. On the solution, it's still a journey that we are still overcoming. We are learning as we go," he responded.
Mahlangu's job is a double-edged sword where he has to cook and be a storyteller all at once and this desires distinct qualities. "On the cooking side, you need to be able to experiment with new flavours and tastes. You really need to be versatile, but also at the same time, stay true to your cooking identity. As a storyteller, being authentic to yourself is one important quality that you need to have," he said.
During his spare time away from the kitchen, Mahlangu is a sports head who loves watching cricket, rugby, and soccer. Mahlangu's magriza made him cook, what did yours do? You can share your grandmother's stories with us on our social media pages.
Source - The Chronicle