News / Local
Court bid launched to block Zanu-PF congress
27 Aug 2022 at 20:50hrs |
Views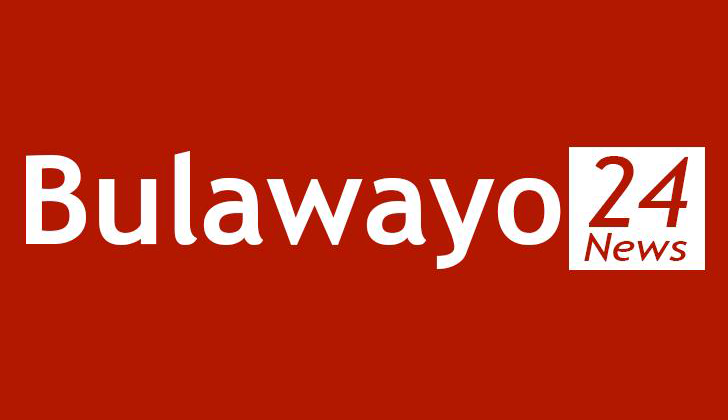 IN a fresh audacious bid to tackle President Emmerson Mnangagwa's controversial rise to power through a 2017 coup, Zanu-PF card-carrying member Sybeth Musengezi, also a local businessman, has filed an urgent High Court application seeking a prohibitory order to interdict the ruling party's elective congress at the end of October.
Zanu-PF is set to hold its once-in-five-years congress at Robert Mugabe Square in Harare from 26-29 October.
Congress is the party's highest decision-making body. The last proper congress was held in 2014. The 2019 one was postponed.
After installing Mnangagwa through a special central committee meeting on 19 November 2017, which Musengezi is challenging in court, Zanu-PF held an extraordinary congress on 15 December that year to rubberstamp the special central committee decision to install Mnangagwa that way after the coup.
As a result, Mnangagwa then avoided the 2019 congress, meaning all other Zanu-PF officials last elected in 2014 are in office illegally. The 2017 special congress could not have been used to elect other office-bearers as it was constitutionally convened only to deal with one agenda item — Mnangagwa's installation. Yet by avoiding the 2019 congress, Mnangagwa's own mandate is questionable.
Besides, after the toppling of the late former president Robert Mugabe through a coup in 2017, Mnangagwa did not follow proper constitutional procedures to formally and lawfully take power. Musengezi is also raising this issue in his original application.
In his new application filed on 26 August, citing Zanu-PF as the first respondent, Mnangagwa (second), ruling party secretary for administration Obert Mpofu (third), senior official party Patrick Chinamasa (fourth), Zimbabwe Newspapers (fifth) and The Herald editor Hatred Zenenga (sixth), Musengezi is trying to block the upcoming congress.
"This is an application for an interdict that seeks a prohibitory order, prohibiting the 1st, 2nd, 3rd and 4th respondents (Zanu-PF, Mnangagwa, Mpofu and Chinamasa respectively) from convening and presiding over the 1st respondent (ruling party)'s elective congress also known as the National People's Congress pending the determination of an application for a declaratur filed by the applicant (Musengezi) under cover of case number HC 5687/21," Musengezi says.
Musengezi last year filed a case against Zanu-PF, saying it had installed Mnangagwa at its helm in 2017 unconstitutionally and unlawfully, making him a creature of illegalities.
The Zanu-PF youth member, who has endured police harassment over the matter, says he has a strong case against Mnangagwa and the party. The High Court Case Number. HC 5687/21 is still pending.
In the case, rooted in a complaint about a series of illegalities attendant to the convening, deliberations and resolutions of Zanu-PF's special central committee meeting held in Harare on 19 November 2017, Musengezi seeks declaratory orders, which if granted will annul the process by which Mnangagwa, Mpofu and Chinamasa were elected.
Musengezi says Mpofu had no authority in terms of the party constitution to convene Zanu-PF's special central committee meeting in 2017. He also says Mpofu had no power to preside over the meeting and that those elected in that illegal gathering were unlawfully installed into their positions.
Further, Musengezi says resolutions from proceedings of the unlawful meeting were null and avoid ab initio.
In his new application, Musengezi says congress should only be convened by lawfully elected officials, not those installed illegally during the controversial 2017 special central committee meeting.
"The 1st respondent's elective congress must be conducted by persons who have been lawfully elected to the positions that capacitate and authorise them to act," he says.
"The incumbent officials who intend to call, or convene and superintend over the intended national people's congress are all a product of the illegalities of the 19 November 2017 special session of the 1st respondent central committee.
"Therefore, persons in illegal standing in the 1st respondent's organisation intend to perpetuate further illegalities by convening the all-important national people's congress, such that the harm to law-abiding members of the party such as myself is the end result that will be illegal.
"It is imperative that law-abiding members of the organisation aforesaid, such as myself, are protected from the harm wrought forth by lawless conduct in the governance of the 1st respondent, my party."
Musengezi says he had to approach the court because he has no other remedy.
"I have no other remedy than to approach this court for an interdict of the nature I seek herein, for no other inferior court or tribunal may act on an urgent basis with the same efficacious result as this honourable court, in the present circumstances," he says.
"The balance of convenience favours legalities as opposed to illegalities. Illegalities that presently bedevil my party, a party in government, are not only of my personal concern, but are of national concern."
Mnangagwa and Musengezi's lawyers have been locked in a vicious battle over the issue.
In his answering affidavit, in High Court Case Number HC 5687/21, for instance, Musengezi comes out guns blazing against Zanu-PF, Mnangagwa, Mpofu and Chinamasa.
The fifth respondent in that case is former vice-president Phelekezela Mphoko and the sixth is ex-Zanu-PF secretary for administration Ignatius Chombo.
Zanu-PF and Mnangagwa are represented by Edwin Manikai of Dube, Manikai and Hwacha, while Musengezi's counsel is Bulawayo-based Ncube Attorneys, whose correspondent law firm in Harare is Mbidzo, Muchadehama and Makoni.
In the devastating answering affidavit, Musengezi seeks to crush all the issues raised by Manikai for Zanu-PF and Mnangagwa, as well as others. Musengezi is a Zanu-PF Youth League member born on 17 November 1984.
His party branch is Muzinda. He comes from Chiunye in Mount Darwin in Mashonaland Central province. He went to primary school in his home area. He then attended Mutondwe High School in Mount Darwin in the late 1990s and later Marlborough High School in Harare after 2000. He later studied for a Bachelor of Accounting Sciences (BCompt) with the University of South Africa, Bachelor of Economics with the University of Zimbabwe and Master's in Economics (Bindura University of Science Education).
Apart from politics, Musengezi has business interests in mining, and civil and structural engineering.
He faces a storm of controversy amid different claims why he has taken Zanu-PF to court over how it restored, appointed and installed Mnangagwa to power.
One of the claims Musengezi faces is that he is the proverbial pole turtle put up there by the Zanu-PF faction loyal to Vice-President Constantino Chiwenga — who is locked in a power struggle with Mnangagwa over the unresolved party leadership question after the ouster of the late former president Robert Mugabe — or G40 kingpins like Saviour Kasukuwere, who lives in self-imposed exile in South Africa.
However, Musengezi says he is acting alone on his own behalf, in the party interest and rule of law considerations
Source - thenewshawks