News / Local
Sex workers' paradise at Cross Dete
01 Oct 2022 at 06:12hrs |
Views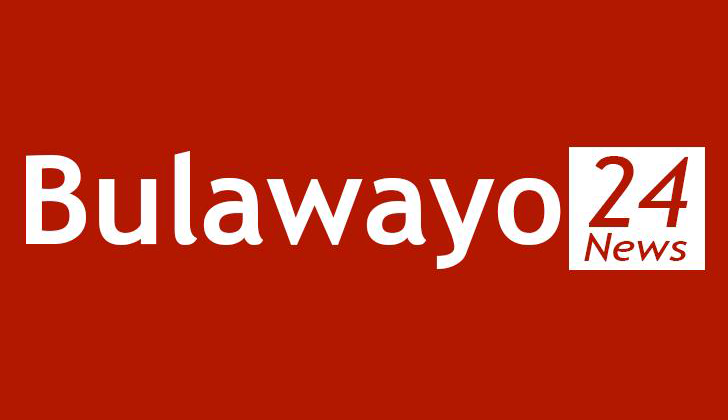 "Life around here starts exciting from 9pm," a middle-aged truck driver, whom I later got to know as "JR", said as he sipped his not-so-cold beer as we sat in one of the sports bars at Cross Dete in Hwange district last Friday.
It was around 6pm and the place was almost empty, save for a few young men playing pool by the corner and a lady who was drinking her opaque beer while chatting to the bar lady who seemed more interested in our table than her lady patron.
JR was responding to this reporter's question on why the bar was empty on a Friday.
Rewinding back, as the news crew was driving to Cross Dete, we stopped at Lupote business centre, less than five kilometres from our destination, where we met a villager, Mrs Nkomo.
After a few pleasantries, we introduced ourselves as a team from a Non-Governmental Organisation that dealt with teenage pregnancies and we had been informed that it was prevalent in the area and wanted to know the cause.
Mrs Nkomo was clear and unequivocal – "truck drivers!" "Our Children have turned wild, zumitikana yomuno zumutyisa. The trucks have turned our once peaceful place into Sodom and Gomora, bars which used to close around 9pm now open their doors at that time and close around 4am just to service these truck drivers.
"Unlike in towns where there will be one house with a single entrance which makes it easier for parents to monitor children's movements, here we have many huts and once they (children) see their parents resigning to bed, they wait for a few hours before slipping out to the bar and it's so painful being a parent," said Mrs Nkomo.
Local councillor, Cosmos Mwakiposa repeated the same cries on Saturday.
JR said the place 'wakes up' from 9pm because most household chores in the villages will be over by that time and the beauties will be free.
He said the sex workers range from young girls to married women whose husbands will be out on night duty.
"Once they know that you are a truck driver its money to them but personally, I am not into young girls who could probably be school going. I deal with mature ladies," he said as he gulped his beer and signalled to the bar lady that he needed a refill.
Checking the time, it was well after 7pm. We were getting near the promised time. By now the place was filling up but most of the patrons were men.
Realising that we had not organised accommodation, I went to the bar lady to find out if there could be any places for overnight sleep. To my shock, she pointed at the lady who had earlier been drinking opaque beer "super".
I greeted her before introducing myself, obviously using a fake name, before putting across my matter. She told me her name (Mrs somebody) and said she had accommodation one kilometre away and said we could go and check in. She said I mustn't worry about walking as she was driving.
I asked for a minute, telling her I wanted to go and relieve myself. I actually wanted to go and inform my photographer and driver that I will be a minute away. We drove along Kamativi road before turning for a few metres to where her homestead was. There were two small houses and another big one with four rooms.
"This room here is our bedroom and yours will be this one since you said you are three," she said, showing me a room with two big beds. I was tempted to ask where her husband was.
On our way back we started chatting about general things and I asked her if she just offered accommodation to anyone or if we were lucky.
"Maybe you were just lucky, I have my usual clients, the truck drivers, mostly who just want to sleep after a drink, I don't just offer any truck driver, especially to those who have women, they have caused havoc around here.
Cross Dete is no longer the same because of these trucks, our children are now so spoiled and parents have a torrid time reining them in. Some of the parents are single parents with no source of income so if their daughters come with bread, the mothers don't even bother to ask where they got the money from," she said.
My team and I then drove to Hwange for a sumptuous meal at a popular diner, Four Fingers. After we had filled ourselves, it was time to go back to Cross Dete.
As we approached Cross Dete, about 250 metres away, trucks were already parked alongside the Victoria Falls road right up to a few metres before the Kamativi turn-off. They were parked both sides of the road.
True to what JR had told us, the place was a hive of activity on both sides of the road. We didn't want to lose sight of our rules of engagement so we looked for a parking space behind the filling station and went for the kill.
It was now just after 11pm, music was bellowing from every bar.
"We are charging US$5 to enter today, we have too many of these trucks so to have order we thought of charging," said a tall guy at the entrance of a crowded bar.
Having been warned earlier that locals are usually a violent lot, it was tricky for the photographer to carry his weapon of trade.
A lady from the bar, holding a green bottle, cast her eyes towards the road where the trucks were parked.
I then struck, approaching her like a potential client and since she was in business, I was offered an ear. She asked me where my truck was and knowing that I drove no such machine, I told her that I was just arriving so needed a few drinks before we could go to my truck.
She told me that time was not on her side and wanted to be dropped just after Lupote Clinic as something urgent had come up. I asked what the issue was, showing a bit of compassion.
She said her husband, who was a game ranger, had fallen sick while at work and his employers were taking him home so she just had to be home.
I asked her why she would come to a place like this when she was married and if there were many like her who engage in similar escapades.
I wished I had not asked that question.
"What has that to do with you, I drink using my mouth and whatever I do after or even before, it's my body involved not yours so please stop asking me nonsense," she replied in the Nambya language before walking away.
Close by there was a female vendor selling various wares including condoms. We started chatting and I later learnt that she had been into vending for more than 10 years.
"I used to sell by the side of the road until around 8pm when the last buses from Bulawayo passed and after that, they won't be any business but now because of these trucks, we are here until very late. Our income has improved but we also see the social disorder that they have brought especially to young girls. On most days this whole space will be teeming with these young girls, some of whom are pupils at this Secondary School (Dampa), especially on Saturdays," said MaTshuma.
We had heard and seen enough, highway prostitution in Cross Dete is rife.
"It is so rampant here, it's actually very sad and at the same time very scary when we think about it, school children, even those who are underaged, village girls including married women. Marriages are breaking up here as a result of these highway drivers" said councillor Mwakiposa.
He said they have been complaining as councillors about the conduct of the truck drivers.
" Besides the sexual escapades which result obviously in teenage pregnancies and sexually transmitted infections (STI), we are experiencing accidents within this area as they just park on the side of the main road. We have recorded about five accidents here involving pupils and villagers," said clr Mwakiposa.
He said the trucks were not even supposed to stop at Cross Dete because Hwange, where they load their coal, is less than 50 kilometres away.
"They enjoy resting here probably because women here do not charge as much as those from Hwange town but it's a serious cause for concern to us as leaders," said councillor Mwakiposa.
Source - The Chronicle