News / Local
CAPS United in dramatic win
03 Oct 2022 at 06:03hrs |
Views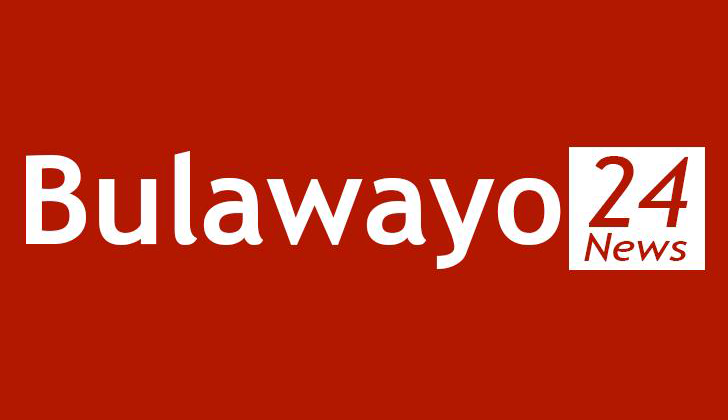 CAPS Utd 2 - 1 Triangle
CAPS United found their voice again and they did it in the most dramatic fashion yesterday when defender Ben Musaka secured an unlikely comeback victory over visiting Triangle United late in the game with a long range drive that triggered wild celebrations at the National Sports Stadium.
Musaka gave the Green Machine faithful what they longed for with a brilliant 89th minute winner, which came just about two minutes after Emmanuel Mandiranga had brought the Green Machine level.
Makepekepe, who had not won in their previous four outings, had trailed for most of the game. They looked headed for another disappointment after conceding a ninth minute goal by Emmaculate Mawuna.
But they had a lifeline when Mandiranga pounced on a poor clearance inside the box and fired home a grounder in the melee, with Triangle goalkeeper Geoffrey Chitsumba sprawling on the grass.
Musaka then killed off the game and sent the Green Machine family into ecstasy with a well-struck effort from outside the box as the referee was preparing to blow the full time whistle. The win meant a lot for the Green Machine who have loosely been dragged into the relegation talk following an eventful season.
CAPS United coach Lloyd Chitembwe, who last week had tense impromptu meetings with disgruntled Makepekepe supporters following the shock defeat to Yadah, yesterday hugged and embraced with some of them after the game as the fans sang in his corner. As was expected, Chitembwe dedicated the win to the supporters.
"I have always said this, these people (fans) are very special," said Chitembwe after the match.
"In as far as I am concerned, not many football institutions in this country have a very passionate fan base as ours and they really know what they want out of their team.
" The good thing is they understand the situations. This is the difference between them and the other supporters.
"They understand the situation that we are in and they try to come up with the right kind of message to put across to everyone within the football club and that's what we need.
"I think this result is theirs. I think it belongs to them because they have gone through a lot, let's be honest. I am a coach and I can only imagine if I were one of those supporters.
"They have gone through a lot. You cannot talk of a seven-match streak without a win (which CAPS United once endured this season). It's unheard of especially at CAPS United and they have endured. If this team is to achieve success in future, it belongs to these people," said Chitembwe.
The Green Machine made some changes to their team yesterday and had the game under control early on before the visitors stole an early lead through Mawuna.
CAPS United defenders were caught in sixes and sevens with Triangle's first raid of the match. Speedy winger Gerald Bero, who gave Makepekepe defenders a torrid time down the flanks, turned his markets inside out before rolling the ball across the face of goal for Mawuna.
Bero caught the Green Machine off guard again in the 36th and sent in a low cross which teammate Mathew Hlabati could have easily pounced on but Marshall Machazane recovered on time and cleared the ball on the line.
Midfielder Joel Ngodzo was given a rare start yesterday and the former Zimbabwe international rarely put a foot wrong the entire match.
CAPS United made strong penalty appeals after their chief marksman William Mangondo was pulled down by defender Kelvin Gwao but the referee waved play on midway through the second half.
Chitembwe's second half substitutions Ian Nyoni and Rodwell Chinyegetere paid the dividends as Makepekepe took the game back to Triangle. The duo was involved in both goals.
"It's a good result because at the moment that's what matters the most. Of course, I am thankful to the boys especially the second half spirit was what we needed," said Chitembwe.
CAPS United remained 13th with 34 points, six above the relegation cut off point, with five games remaining in the season. Triangle dropped one place and assistant coach Patrick Mandizha was disappointed by the defeat.
"All I can say is congratulations to CAPS United. They put up a brave fight in the second half. I think we should have wrapped up the game in the first half because we created a lot of scoring opportunities and we couldn't capitalise.
"We also fell into the defensive mode in the dying minutes of the game and that affected our game plan," said Mandizha.
Teams
CAPS Utd: T. Mateyaunga, T. Joseph, L. Mangayira, B. Musaka, M. Machazane, D. Chafa (R. Chinyengetere, 78th minute), J. Ngodzo, E . Mandiranga, C. Rupiya, P. Bamusi (I. Nyoni, 36th minute), W. Manondo (T. Chipunza, 90th minute)
Triangle: G. Chitsumba, J. Mukombwe, T. Chisi, M. Ngwenya, K. Gwao, T. Kabanda, E. Karembo, T. Mutyambizi (A. Chivheya, 81st minute), E. Mawuna (S. Verenga, 64th minute), G. Bero, M. Hlabati.
Source - The Herald