News / Local
ZPRA commander Mbedzi was a brave, committed freedom fighter
04 Dec 2022 at 08:06hrs |
Views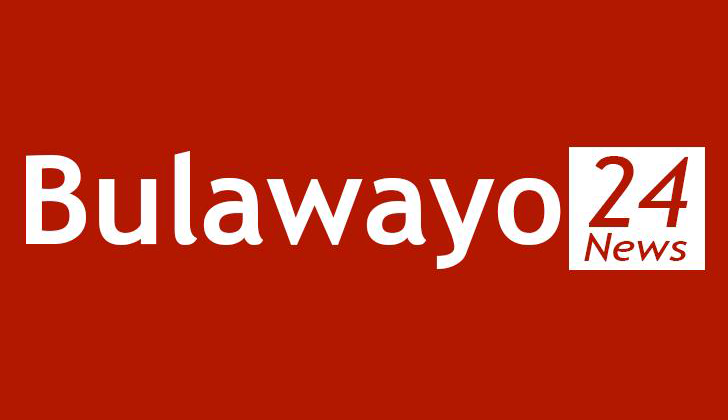 JOSEPH Mbedzi pseudo name Sibuko who died at Mvurwi Hospital recently belonged to a rare breed of freedom fighters who despite the odds heavily staked against them put their heads on the block all for the independence of our motherland, Zimbabwe.
I was one of the privileged young guerillas to be initiated into the battlefield in early 1978 by Mbedzi who was already an erstwhile and accomplished guerilla fighter and field commander. From the word go, Mbedzi impressed me as a brave soldier and committed freedom fighter.
My first encounter with him was when I was deployed in a unit of 90 guerillas soon after my return to Zambia from the then Soviet Union. The orders given were that we go and reinforce our ZPRA comrades who had been involved in a fierce battle with the Rhodesian forces at Kavamalanja on 6 March 1978. It was the first Rhodesian air raid across the Zambezi River.
Our unit of three properly armed platoons was under the command of Mlobisi who had trained in the Group of 137 at Morogoro in Tanzania before being sent for further training in Somalia. Myself despite being at that tender age of 19 I was given the responsibility of deputising him, coming in as the detachment political commissar.
We got to Kavamalanja led by now late senior commanders, Enoch Tshangane (Jevan Maseko), who at that time was the chief of operations and the uncompromising Eddie Sigoge, a lanky and light complexioned guerilla commander. Our orders were to clear the ground which we did.
At Kavamalanja the senior commanders we found who had done battle with the Rhodesians and came out unscathed were the now late northern front commander, Rodwell Nyika (Brigadier-General Collin Moyo) who at that time was the regional commander for Feira and Joseph Mbedzi who then was the zone commander. As a guerilla still wet behind the ears I was struck by the composure of the two considering the magnitude of the battle they had been involved in the previous day.
Within days I noticed that Mbedzi and I had some things in common. As somebody who comes from the southern part of Gwanda, I could speak Sotho, Venda and iSiNdebele, something which Mbedzi could also do with ease since he a was native of Swereki in Beitbridge District.
Within a short space of time Mbedzi who would be armed with an AK-47 rifle and a pistol clad either in "rice" or khakhi Soviet camouflage had guerillas eating from his palm during preparations for our deployment into Rhodesia.
His briefings were interesting and we marveled at him as he was talking from experience having been involved in contacts with the Rhodesians. Mbedzi was a proper guerilla fighter and had that knack of relaying his message in a manner that we could understand. His messages and orders were always clear.
He was clear to us that since we had been shooting at targets that were not returning fire, this time around we were heading to the battlefield where real action was. He was also particular on how guerillas should relate with the masses, whom he said were very crucial to our success as a liberation movement army.
Mbedzi was also a hands on field commander and I remember he did not take long to follow us to Kazangarara in Hurungwe District after deploying us. He wanted to assess the situation on the ground especially the blending of the new guerillas with veterans who had been on the ground.
As someone who wanted to see action Mbedzi always said a redundant soldier is a dangerous one. He would say it takes just 24 hours for a soldier to be a civilian. As the zone commander for Feira it meant that he was also responsible for the headquarters of the regional commander, Rodwell who had three zones under him. The other two zones flanking Feira were Mushika which had comrades like Makhosi and Lurenzo while Chicago was under Big Joe.
While some comrades dreaded crossing the crocodile infested Zambezi River which was an equally formidable enemy for ZPRA guerillas, Mbedzi seemed unfazed by that.
He would cross the Zambezi and get into the operational areas and then return to the regional commander's headquarters for debriefings. It was not an easy task as besides contending with the waters of the Zambezi the arduous task of getting to the first villages was dreadful as it usually took our guerillas around six days.
Negotiating the Zambezi escarpment carrying ammunition and other provisions was not for the faint-hearted, but Mbedzi did that time and time again without complaining.
Whenever he visited troops he would not leave the area without engaging in a battle. He revelled in fighting. He would suggest that an enemy installation such as a camp be attacked or order for the setting up of an ambush.
When he followed us to Kazangarara he suggested that we lay an ambush where we hit the enemy's armoured personnel cars (APCs). It was a successful ambush and Mbedzi returned to the region's headquarters with a beaming face.
He was satisfied that the job had been well done.
In the NF3 Mbedzi became a permanent feature there surviving dangerous encounters with the enemy forces.
NF3 was a dangerous operational area which was heavily contested as it was the heartbeat of the Rhodesian economy with all farming activities, mining and also for the fact that the major power facility Kariba Power Station as well as tourism areas are located there.
Deployed towards the end of 1976 he stayed there playing cat and mouse with the enemy forces until the ceasefire period in 1979. In fact, Mbedzi was deployed to the northern front ahead of our erstwhile commander Rodwell Nyika.
A majority of guerillas who went on to hold senior ranks after we attained our independence passed through his hands. They are too many to mention but one that comes to mind quickly is now Major-General Hlanganani Dube who was called James Mabuya during the war.
When ZPRA re-organised its command structure which saw Rodwell promoted to the rank of front commander which stretched from Bulilima in Matabeleland South Province to Mashonaland Central with Gilbert Khumalo (Senator Nicholas Nkomo) coming in as his deputy. Mbedzi works were also recognised as he was promoted to the regional command while I was also promoted to the rank of zone commander in NF3.
It meant more work for him as he moved to Sipolilo now Guruve and as someone who always wanted to be in touch with his troops he would be found in areas like Banket, Hurungwe, Chinhoyi, Magunje, Karoi and Mvukwesi, which is now Mvurwi where ironically he passed on.
The death of Mbedzi is hard to fathom for many guerillas who operated in the northern front 3 (NF3) as he was a darling to many. In fact, guerillas who operated in Mashonaland West and Central provinces had great respect for Mbedzi for his bravery on the battlefield and professional military conduct.
If news of his death have filtered to the villages, those who were old enough during the armed struggle I am sure they are feeling the loss.
I remember recently when we were carrying out the vetting of war collaborators in Mashonaland West Province the villagers were very happy to see us and we went down memory lane. There was a lot of excitement with the masses mobbing us.
They were very happy that we were still alive.I shared a special bond with him and Rodwell. That bond has since been broken by death.
Wilson Dube pseudo name Jonas Donga operated in NF3 as a zone commander and currently lives in Bulawayo.
Source - The Sunday News