News / Local
Suspected wizards/witches usually found at people's homes suffer from mental health
14 Jan 2023 at 07:54hrs |
Views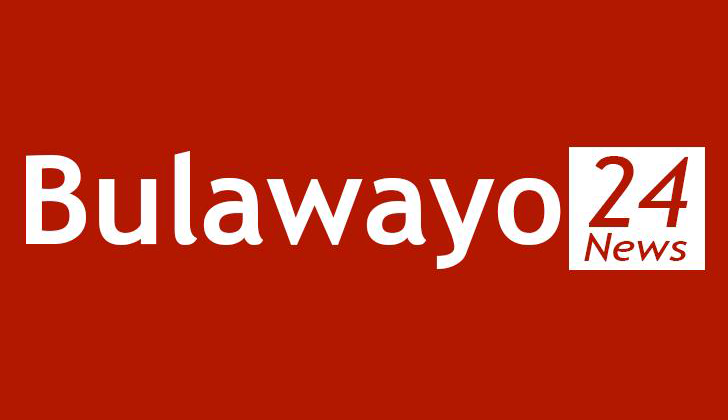 THE grey-haired, half naked and stumbling elderly individuals who are usually found at people homes in the wee hours are not all wizards and witches but some suffer from mental health.
A family from Cowdray Park suburb in Bulawayo had the shock of its life when it woke up to find an old half-naked man curled up fast asleep in their yard.
The incident which had caused a stir in the suburb took place on 13 September 2022.The stunned residents reportedly thronged the house to catch a glimpse of the half-naked man with some residents suspecting he was a wizard run out of powers.
Speaking to Bmetro the owner of the house Naison Mushonga (52) said he was awaken by a call from his son Philemon who was on his way to work informing him about the incident.
He said soon after receiving the call he stepped out of the house only to find a half-naked man inside his yard.
"I then asked him where he was coming from and he was just stuttering saying things I could not understand. I later went to the residents' chairman and we reported the matter to the police.
A resident who identified himself as Dlodlo said the man seemed like he was mentally unstable. He said on the previous day, the man had gone to Cowdray Park Police Post and asked for accommodation.
"It seems like he sneaked out at night without anyone noticing him only to be found at Mushonga's house half naked. Although it was scary, it is not true that he is a wizard as some residents wanted us to believe. This is because when he was asked where he stays he was hallucinating saying he stays here,"said Dlodlo.
In a similar incident that took place at Entumbane suburb in Bulawayo also left a family stunned when it woke up to find a screaming old grey-haired and bearded half-naked man in front of its gate.
A family member who requested anonymity said the incident happened on 19 December 2022 at around 5:15am.
"There was a strange noise coming from our gate as if someone was shaking it, I then got out of the house and found a man sitting in front of our gate. We tried talking to him but no one understood his language. We can't say he was a thief or someone we know as it was our first time seeing this man," he said.
A neighbour who was the first person to see said she heard the noise coming from outside at around 5am and thought her neighbour has been attacked by thieves.
"The noise escalated and I got out of the house and through the durawall I saw a man standing outside my neighbour's gate and I started calling people alarming them about the incident.
After sometime we asked him who he was and we could not understand the language he was using .When he was asked where he was coming from he said he was coming from Chimanimani and his friends left him," she said.
According to another source who also requested anonymity, suspecting that this old man was a wizard, we used coarse salt which is a natural cleanser to getting rid of witchcraft. After some time we then called the police from Entumbane and they apprehended him.
According to clinical director of Ingutsheni Central Hospital, Dr Wellington Ranga, the elderly people usually suffer from a disease called dementia which is a group of symptoms that affects memory, thinking and interferes with daily life.
"I never came across such an incident but dementia can lead to an individual getting lost and end by being found in the wrong place and at the wrong time and will end up being accused and suspected of witchcraft.
Speaking to B-Metro Dr Ranga urges families of the mentally challenged patients who were being found at peoples' homes and accused of witchcraft yet they are mentally unstable to report to Ingutsheni hospital for questioning.
Nearly 1 000 inmates with mental illness are stuck at Zimbabwe Prisons Correctional Service (ZPCS) centres across the country with the numbers continuing to balloon following the delays by mental boards health to review their condition for possible release.
Zimbabwe Prisons and Correctional Service
Drug and substance abuse has been attributed to the growing number of mental health related illnesses in the country. Bulawayo is facing a growing challenge of drug and substance abuse among its young and with statistics indicating that Ingutsheni Central Hospital attends to at least 250 patients a month.
Ingutsheni mental hospital in Bulawayo has recorded an increase in patients suffering from alcohol, drugs and illegal substance abuse, authorities have said.
Dr Ranga said: "There are 253 new male patients who were admitted in 2020,375 were readmitted in the same year whereas in 2021,371 were admitted and 406 were readmitted. In 2022,449 new males were admitted while 400 were readmitted up to October last year.
He said 96 new females were admitted in 2020 and 165 were readmitted in the same year.
In 2021,156 new female patients were admitted and 187 were readmitted during the same year.
"From January to October 2022, 449 new males were admitted and 400 were readmitted compared to 130 new females who were admitted and 168 females were readmitted the same year," he said.
In 2021, Ingutsheni announced plans to establish a drug addict rehabilitation centre at the psychiatric institution after government raised alarm over rampant drug abuse in the country.
Source - B-Metro