News / Local
Confusion over Zifa's new league
15 Jan 2023 at 09:39hrs |
Views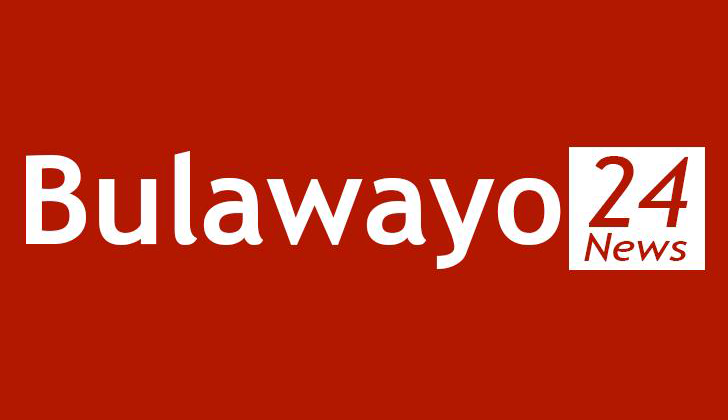 IT'S only 15 days into the new year, but a lot of contentious issues are already beginning to emerge in local football.
Just when the clash between local coaches and ZIFA over the implementation of CAF Club Licensing requirements was about to subside, the proposed introduction of a second-tier national Division One league — the National Division League — seems to be dividing opinion in local football.
A letter to ZIFA's four regions by acting secretary-general Xolisani Gwesela, circulated on Friday, has touched off intense discussions.
"The Executive Committee resolved to embark on the National Division League in line with Section 10 of the ZIFA constitution.
"We are, therefore, inviting your four top clubs to join the inaugural league," wrote Gwesela.
It is envisaged that four teams each from Northern, Central, Eastern and Southern regions would join four teams that were relegated from the Castle Lager Premier Soccer League last year – Harare City, Bulawayo City, Tenax and WhaWha – to form the National Division League.
However, the other regional leagues will continue as Division One, which will effectively be a third-tier league.
Each year, top teams from the regions would be promoted into the national championship.
The Sunday Mail Sport also understands that the ZIFA Restructuring Committee, in a report it presented to the Sports and Recreation Commission (SRC) last week, recommended the creation of the national first-tier league.
In a wide-ranging interview with The Sunday Mail Sport, ZIFA acting president Gift Banda was confident the proposed league would attract support from the corporate world.
"This issue (national league) is a constitutional requirement; it's not something that we are proposing.
"The issue was adopted in 2013 but it was sat on for a very long time," said Banda.
"We believe all the stakeholders were consulted back then, when this was adopted into the ZIFA constitution.
"However, the lack of willpower from the previous executives delayed the implementation of the national league."
The ZIFA Executive Committee made a resolution to implement the constitutional provision that there shall be a national Division One league in November 2022.
Last week, Gwesela wrote letters of invitation to the four regions.
Teams that were relegated from the PSL at the end of the 2021/2022 season have also been invited to be part of the National Division League.
"For starters, we should all agree that the standards of local football have gone down and we needed to do something about it," added Banda.
"We are going to have a national league that will be a feeder of quality teams and players to the Premier Soccer League.
"Teams that are promoted to the Premier Soccer League should be tested both financially and technically before they move up.
"Previously, we had a case whereby most teams that were promoted into the PSL were relegated at the end of that same season, with some even going defunct after a bruising campaign in the top-flight.
"Some teams from the regional leagues would be promoted after enjoying six or seven walkovers because their opponents failed to fulfil fixtures."
It is now over 10 years since the issue of a national Division One league was mooted.
In 2013, the motion was adopted into the ZIFA constitution.
Junior football
Junior football development is also another issue that has dominated local football conversations for years now, and Banda thinks it is high time Premier Soccer League clubs led by example.
"At the moment, the junior players that you find in the Premier Soccer League are just there to cater for the mandatory Under-20 quota,
"But what we need are proper structures at PSL which develop players who will graduate into the senior teams on merit," he said.
CAF club licensing
Last week, Banda also met Zimbabwe Soccer Coaches Association (ZISCA) representatives to deliberate on the contentious issue of coaches' qualifications.
Coaches and first assistant coaches without CAF 'A' Licences were now banned from sitting on PSL technical benches.
However, the coaches are arguing that ZIFA cannot insist on enforcing the requirement because they failed to provide CAF coaching courses in the last five years.
"Coaches should understand that what we are doing is in their best interests. Besides, there are clauses that provide waivers for special cases.
"We sat down with some coaches in Bulawayo, and I am glad that engagement clarified some of the issues.
"We will be engaging with them (coaches) continuously," said Banda.
ZISCA chairperson Bhekimpilo Nyoni said discussions between his group and the football association were ongoing.
"There was an agreement that we should sit down and talk. As a result, we have written to ZIFA requesting an official meeting," said Nyoni. The ZIFA board is also being castigated for rushing to implement CAF requirements when the country is currently frozen out of international football.
"Why should we prioritise the formation of a National Championship when we should be seized with discussions on how Zimbabwe should be readmitted by FIFA?" questioned one local analyst, who elected to remain anonymous.
"Right now, we don't have teams participating in Africa, and I also doubt if the decisions being implemented by this board led by Banda will have any legal binding, given that they are not recognised by FIFA."
However, Banda is unfazed.
"I don't have a problem, even if I don't return as a ZIFA official; what I want to do is to leave a legacy," he says.
"We have reformed the referees in a very short space of time.
"We are now reviewing the standardisation of coaches, which is a critical area," he added.
"This is not a Banda issue; this is about development, and we should do the right thing. We will not grow as a football nation if we don't implement some of these things.
"We also need the PSL to urge clubs to adhere to these CAF Licensing requirements. We are doing this without fear or favour, but with the aim to develop our football."
A ZIFA councillor, who refused to be named, said the national first-tier league is long overdue.
"Remember, it is a constitutional requirement," he said.
"Besides, the gap between the PSL and the current regional league is too huge in terms of financial capacity.
"The national league is a necessary rung to test a team's resolve before it graduates into the PSL . . .
"This is of national interest. It's a strategy to grow our football and bring our football in line with other national associations."
Should it materialise, the envisaged league would be run along the lines of the Championship in England or the Motsepe Foundation Championship in South Africa.
Twitter: @LangtonGuraz
Source - The Sunday Mail