News / Local
Murder charges for killer dog owners
12 Feb 2023 at 07:34hrs |
Views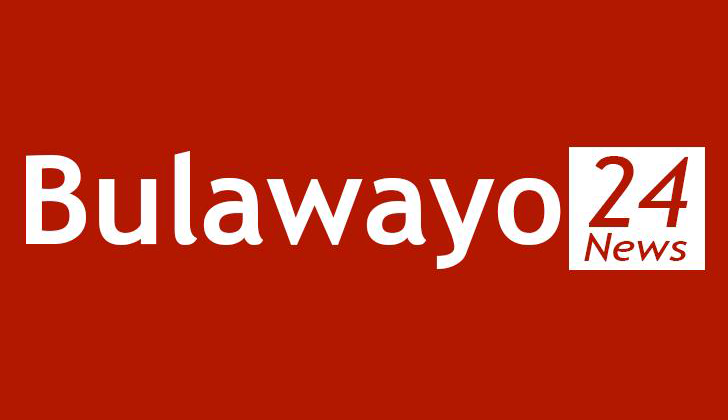 A COMMUNITY in Southview Park, Harare, is living in mortal fear of vicious dogs belonging to a family that recently moved into the neighbourhood. Some, if not most, properties in the suburb are not gated, which makes the residents vulnerable to potential harm.
"They (new family) have two big dogs and several puppies, which are making them even more aggressive. The dogs have attacked us on several occasions," complained one of the residents.
"Talking to the owners is not helping, as they have only encouraged us to befriend the dogs to avoid being attacked. We now spend most of the day in the house, while getting home late at night is now risky. There is a real possibility of being mauled to death."
The dogs were also reportedly messing their yards. The residents' fear is shared by many other communities countrywide.
Cases of dog attacks are worryingly on the rise. Zimbabwe Republic Police (ZRP) spokesperson, Assistant Commissioner Paul Nyathi, told The Sunday Mail Society that dog attacks have become a "serious matter".
"Some of the dog owners have been charged with culpable homicide," he said.
"This has become a serious matter. People are breeding dangerous dogs and instead of exercising maximum caution, they actually leave these dogs unattended, while others do not have the security needed for one to have dogs on their premises."
Medical practitioners claim there has been an alarming increase in the number of patients being treated for dog bites.
"In the past, we would attend to an average of two or three cases per month, but in the last half of 2022, cases spiked to at least seven," said Dr Regis Murwira, a general practitioner.
"To attend to dog attack cases, the patient should have a police report. We administer rabies injections before attending to the wounds. For a rabies jab, one should part with at least US$25, excluding the consultation fee."
Dog breeding seems to have not only become a viable business venture, but a new hobby for many residents.
Actually, cross-breeding, which should ideally be done only by authorised officials, has become a common practice for dog owners curious to produce the most vicious dogs possible.
It is now common for households, even those in high-density suburbs, to own breeds such as the pitbull, boerboel, doberman, bullmastiff, rottweiler and German shepherd, even when their environs are not suitable to keep such varieties.
For some, owning such dogs is fashionable and a status symbol.
While the furry creatures can be adorable family pets that can conveniently provide security, they can potentially do a lot of harm.
It is not surprising that the authorities in South Africa have since proposed to ban pitbulls following a slew of attacks that were often fatal.
In Zimbabwe, a six-year-old girl was mauled to death by two vicious boerboel dogs while playing in Goromonzi last year.
Prior to that, a 70-year-old man died after being severely attacked by stray dogs in Ardbennie, Harare, on his way home.
Also, in 2021, a Grade Five learner died in Chegutu after she was brutally attacked by three dogs on her way to school.
People breed canines for different reasons — as guard dogs, pets or for sale.
In some instances, they are trained for combat and also used as scouts, messengers, mercy dogs and trackers.
Regulation
However, it is illegal to own an unlicensed, unvaccinated and unsterilised dog.
Local authorities are responsible for issuing licences for pets after an applicant produces a valid rabies vaccination certificate and payment of a stipulated fee, which is currently pegged between US$10 and US$15 annually.
The licence bears the year and licence number.
"If a licence badge is lost, defaced or destroyed, the owner of the dog in respect of which such licence badge was issued must, on payment of a sum equal to 50 percent of a fee fixed in terms of the by-laws, obtain a duplicate of such licence," reads part of the City of Harare by-laws.
"A licence or licence badge issued in accordance with these by-laws shall not be transferable to any other person or from one dog to another."
The regulations also emphasise that it is illegal for anyone to keep a dog which – through constant or excessive barking, howling, whining or straying – creates a disturbance or threatens the comfort of others. Repeated complaints can result in the council, through a health inspector or authorised officer, taking action against the owner. Likewise, owners of stray dogs can also be charged.
Local authorities, however, seem to have become lethargic in enforcing the law. But Harare City Council spokesperson Innocent Ruwende claims their officials are active on the ground.
"It is the owner's duty to get their dog sterilised and to seek clearance in the event that they want to breed. However, breeding for commercial purposes is illegal," said Ruwende.
Simbarashe, a backyard breeder in Houghton Park, Harare, and an owner of a beverage manufacturing company, presently has four dogs and two puppies at his residence.
Although they are licensed and vaccinated, the dogs have not been spared.
He says the dogs are for security, both at home and work.
"No one has ever come to my place for home checks. This means something is wrong with the authorities. They need to see if we are adhering to the stipulated numbers or not.
"The fact that all my dogs are licensed shows that they do not have a proper tracking system to ensure we do not exceed the maximum number allowed per household," he said.
Only a maximum of two dogs are allowed per household as per the Harare Dog Licensing and Control By-laws (2015). However, they do not have restrictions on the type of breeds.
Responsibility
It is an owner's responsibility to ensure the dogs are well-fed and do not escape.
In most instances, dogs wander in search of food, which later results in them attacking people. Should one face challenges in maintaining the pets or feel they no longer need them, the Society for the Prevention of Cruelty to Animals (SPCA) recommends they be surrendered to them at no cost.
"Our kennels in Harare have a maximum carrying capacity of 100 dogs, but they currently have more than 170 canines. Some of them are given up by their owners, while, as part of our mandate, we also move around collecting strays and sheltering them," SPCA animal welfare inspector and administration manager Mark Beru said.
He urged dog owners to consult them or other qualified specialists for proper understanding of the pets.
"If one needs a dog, they are also able to get it from our offices for free. The procedure, however, demands that SPCA first conducts home checks to ensure the potential owner has what it takes to keep a dog.
"However, a fee of US$100 (or equivalent) is supposed to be paid by the new owner to cater for full vaccination, sterilising and microchipping."
Microchipping is a process whereby a chip is implanted between the dog's shoulder blades under the skin to make easy tracking of the pet in case it is lost or stolen.
"When a dog or bitch is not sterilised, it is in its nature to procreate, and, in the process, becoming vicious. Dog owners are being irresponsible. Backyard breeding shows that a lot of dogs out there are unsterilised, and the offence attracts a jail term," warned Beru.
Way forward
Certified dog breeder Matthew Holmes notes that pet owners need to know the behaviour and temper of the breeds they have.
Veterinary surgeon Dr Tashinga Nyamutumbu believes breeding procedures must be thoroughly understood.
Harare Residents Trust director Precious Shumba says local authorities need to come up with measures that compel dog owners to comply with regulations.
Source - The Sunday Mail