News / Local
Negative reporting by SA media on new Chinese steel plant in Zimbabwe starts
12 Feb 2023 at 07:39hrs |
Views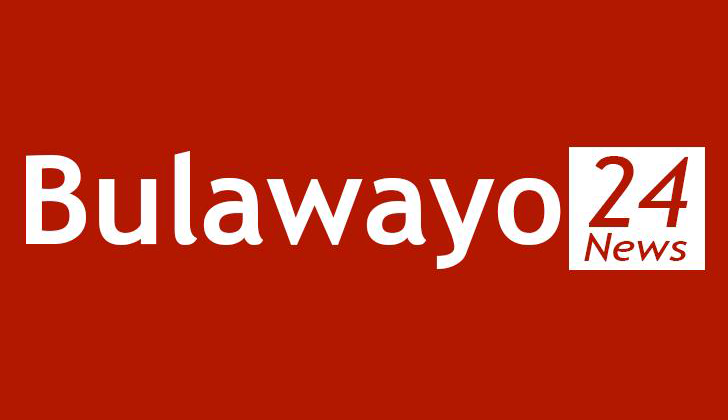 Workers building the $1bn steel plant for the Chinese-owned Dinson Iron & Steel Company (Disco) claim they are exploited, forced to work in inhumane conditions, and sleep crammed eight to a small room on the construction site.
The workers, backed by the Zimbabwe Congress of Trade Unions (ZCTU), told the Sunday Times that as they build what is touted to become Africa's largest steel plant in Manhize, Mvuma, about 192km south of Harare, they are not provided with safety equipment, have no proper toilets, and are forced to lie to get a day off to see their families.
Disco, a subsidiary of China's largest stainless steel manufacturer, Tsingshan Holdings, denies the allegations and slams what it says are "the latest attempts to smear the good name of the company, and Chinese investments in Zimbabwe".
Production is expected to begin in August and the plant is expected to manufacture more than 1.2-million tonnes of steel a year.
Fearing reprisals and speaking to the Sunday Times on condition of anonymity, a 35-year-old construction worker said workers live in squalid conditions.
"Nothing good is coming out of the steel plant; we live like animals. Eight workers sleep in one tiny room. We have no basic sanitation. Sewage overflows at the plant because of blocked plumbing. We defecate in the bush because they are no working toilets at the plant.
"The sewage overflow is next to the kitchen where the food for workers is prepared. We are not allowed to cook our own food. The food we are given by the company is badly prepared — we are given sadza with beans or sadza with cabbage. The food looks disgusting — we eat because we are hungry," he said.
"We are paid $4 a day and the money comes as half in local currency and other half in US dollars. l work for 30 days, with no off day — l have no free time to even visit my loved ones
"We are not given any off days; you have work for 30 days. Recently, l got an off day because l lied that my relative had passed away. It's a very difficult place to work, but we work because we are desperate for money and to provide for our families. It's unfortunate that our Chinese colleagues don't see us as human beings but as animals. It's inhumane," he said.
Workers the Sunday Times spoke to said they began working for the company seven months ago.
Another worker, who is 32, said they are paid as little as $4 a day, working for 30 days straight with no weekends off. Any days they take off after that are, the workers allege, deducted from their wages.
"We are paid $4 a day and the money comes as half in local currency and half in US dollars. l work for 30 days, with no off day — l have no free time to even visit my loved ones," said another. "I also work overtime from 5pm until 10pm but l am never paid for the overtime. We are not given payslips to see how many hours we have worked.
"If we raise concerns, we are ignored. If you keep complaining, eventually you lose your job. With the money l earn I am not able to send rent money or buy groceries for my family," the man said. "We once went on strike demanding better pay but the company called the police on us and we were forced back to work. Quitting is not an option as l am desperate for work to be able to feed for my family."
Another worker said: "It's very hard work, and we don't get adequate safety gear on the construction site.
"If you ask for a day off, your wages will be deducted and it will become even less. It's difficult for me and my colleagues but we are scared of the employer, too afraid to raise the issues because you can be fired immediately," he said.
More than 800 workers are employed at the plant, with most of them living on the site. Disco said the integrated steel plant will create 2,000 jobs by the end of 2023. Last year, at a breaking ground ceremony, President Emmerson Mnangagwa hailed the project as a "paradigm-shifting milestone" for Zimbabwe.
The workers' accounts appear to back up allegations made by the ZCTU, which wrote to minister of public service, labour & social welfare Paul Mavima last month to complain about conditions at the plant and ask for his intervention.
ZCTU said its affiliated union, the Zimbabwe Construction & Allied Trades Workers' Union (ZCATWU) tried to organise workers there but management denied them access.
"During the union engagement with workers outside the workplace, the union gathered [accounts of] serious unfair labour practices which include payment of wages that are below the stipulated rates, non-provision of protective clothing, nonpayment of required benefits as per the collective bargaining agreement, and nonpayment of pension funds, among other issues," it wrote.
In response to questions, Disco denied that it had ever barred workers from forming or joining unions of their choice.
"A process to form a union, branch or representative council or organisation at our site would be the prerogative of the workers themselves and the company will not interfere.
"We are incredulous that a union can claim that it is being denied access to address its membership at our company. How did it recruit those same alleged workers at the same place, or who organised them if they are allegedly not allowed to form unions? We challenge people who have made these various allegations to prove them."
"We consider this the latest attempt to smear the good name of the company, and Chinese investments in Zimbabwe at a time we are making a positive impact in the country, including assisting our communities and creating huge employment opportunities," the company said.
"At Disco alone, we will employ 2,000 people by end of 2023, and this is a huge opportunity for local people. We object strongly to continued attempts at smearing and undermining the good work of the investors, and this latest attempt should be dismissed with the contempt it deserves."
However, the company failed to respond to questions about the workers' squalid living conditions, unsafe working conditions, excessive overtime, poor pay, and workers' apparent inability to take any days off, even on weekends.
ZCATWU regional organising secretary Noel Mano told the Sunday Times it had tried and failed to engage Disco management "several times".
"In my 20 years in the construction industry, l have never seen such labour violations" he said.
China is Zimbabwe's largest foreign investor, with significant interests in the country's mining and construction sectors. However, Chinese-run companies in Zimbabwe have a chequered history.
In 2020, two workers were shot and wounded, allegedly by their Chinese boss at a mining company, after they complained about unpaid wages.
In 2021, the Chinese embassy in Harare accused ZCTU of an "organised smear campaign" against Chinese-run companies after it and ZFTU alleged that a Chinese-owned ceramic tiles manufacturer was paying poor wages, providing substandard accommodation and exposing workers to dangerous chemicals.
Source - Sunday Times